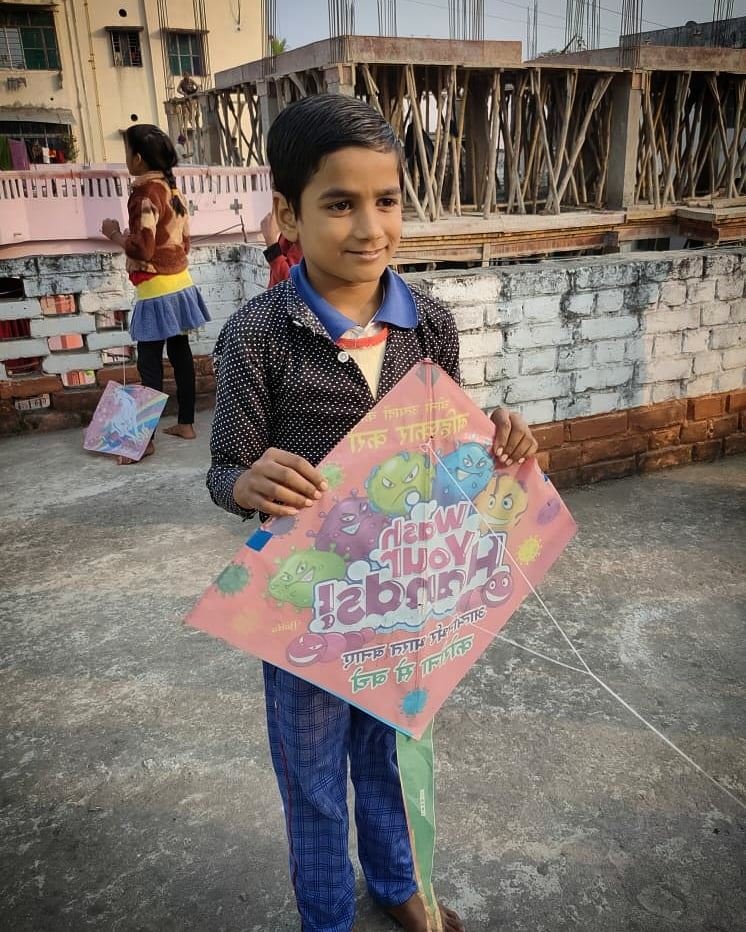 Dear Well wishers,
A very happy and healthy New Year!
We hope that we find a solution and cure for COVID -19 this year.
We are grateful for your kind support to us throughout these years. It has been an insightful journey and we have learnt a lot while on it.
This quarter began with the celebration of Makar Sakranti at Patna KHEL Center. Students joined the festivities with great enthusiasm to celebrate the beginning of a new year with the hope that they would soon be able to join classes in the normal manner. We are trying to open our KHEL Centers now with minimal physical presence while ensuring all the safety precautions.
We also celebrated Independence Day on 26th January. The students participated in various dance, drama, songs, debate and quiz competitions to expand their knowledge while also teaching us about India and their futuristic mission and goals for the nation.
The students participated in huge numbers for "Kabaad se Jugaad"- Art and Craft Exhibition. They showcased their creativity through various products that they had designed. It brought forth their talent while also bringing us all together in the lively KHEL spirit.
We are currently trying to engage students virtually for our English Access Microscholarship Program. We were hoping to start offline classes, however, could not proceed with the same in order to ensure safety precautions against COVID-19. We are trying to open our KHEL doors for our senior students in order to help them with their upcoming board exams.
Major Activities:-
We have started to enroll students for our vocational learning course of Diploma in Computer Applications for girl students.
Plan Ahead:-
We are hoping to start in person classes for all batches from April while ensuring safety precautions. In further news, We hope to start Access classes in offline mode in 2 separate cohorts.
We are also planning on starting afresh with Jagrik, the civic education program in a small cohort. In the coming quarters, we are trying to strengthen our digital library to inculcate in our students reading culture.