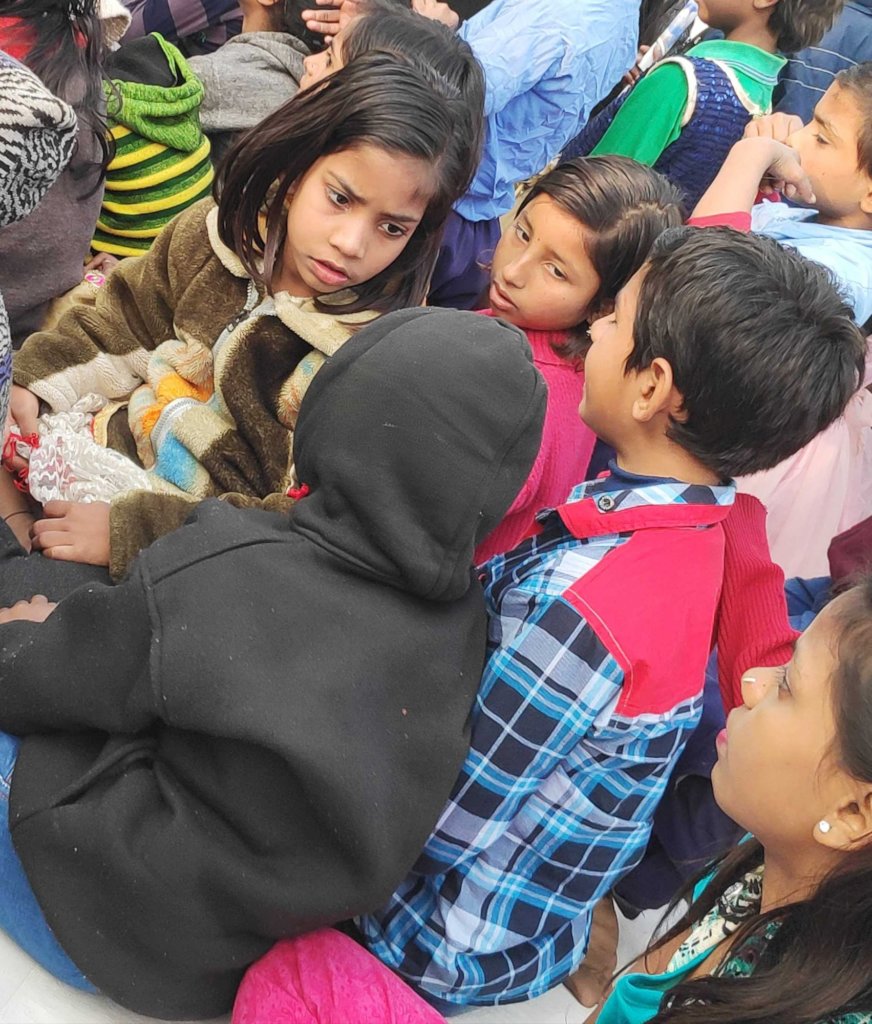 Dear Contributors,
Greetings from Diksha!
Thank you so much for your faith and belief in us during this period. This has helped us in achieving some remarkable heights. We are working constantly to make this a better and safe place for children, through various measures.
We are happy to share with you our quarterly updates. This quarter we had to close our KHEL Learning Centre in Patna and Hilsa Due to COVID-19 pandemic. However, in this quarter we are proud to share that 6 children (4 boys and 2 girls) passed their class 10th board examinations with good marks. In the class 12th board exams, 5 more children ( 4 boys and 1 girl) passed the exams with flying colours.
We tried to engage our students through online classes. However it proved to be difficult as most of the students do not have smartphones. Thus, we provided them with tele counselling so that they could cope with the difficulties of lockdown during the pandemic. We also conducted a survey through telephone to understand the issues our children have been facing.
We are also extremely proud to share that 2 girls and 1 boy from our Centre got part time teaching jobs in a Coaching institute. They plan to pursue their higher studies while earning so that they can be independent. In the DCA (Diploma in Computer Applications), 3 girls and 2 boys successfully completed the programme.
Further, our MLMF programme came to an end with 105 participants successfully completing the course in Patna and Hilsa. After the course, most of them shared that they felt more confident in sharing their thoughts and feelings with their parents. The students have developed better public speaking skills. They also participated in an event organized by Oxfam where they had prepared a youth manifesto regarding upcoming Bihar elections. It included our youth's perception about a responsive and equitable society for gender equality.
Major Activities -
At Diksha we believe in celebrating everyday with equal zest. The quarter started with the celebrations of Holi. Children celebrated eco friendly holi in order to save water, earth and environment. The children were preparing for an Art Exhibition that was supposed to be held in March end. However, we had to postpone it due to COVID-19 outbreak.
In the telephonic followup, most of our students mentioned that they had been facing hardships due to the lack of ration. We spoke to their parents in order to understand their financial conditions and well being. In order to help our children, we started the Annapurna Campaign through which we have been providing ration and personal safety equipment kits to our students' families in Patna and Hilsa. So far we have distributed 110 kits to our students and their families in Patna.
Volunteer Activities -
Volunteer activities spiked before the lockdown came into force. We had incorporated 2 more volunteers who wanted to teach students various subjects. 1 volunteer also celebrated her birthday at the Patna Learning Centre. This helped in engaging students in understanding the importance of community sharing and learning.
Future Plans -
We plan to extend our Annapurn Campaign to meet the needs of 110 children at Hilsa. This will help our students and their families in combating the hardships of lockdown. Most of our students mentioned that their parents had lost their jobs due to the pandemic. The campaign will provide 1 months supplies of essential items that are required to sustain a family.
In the future we want to build a digital library for our students in Patna and Hilsa. This would help us in combating the difficulties we experienced during the lockdown. Most of the students mentioned that they could not access online classes as they did not have a smartphone. We are hoping that a digital library at Diksha's Learning Centres would help in conducting classes online if the situations do not improve or we face a similar situation in the future.
We are happy to have you with us on our journey. It is important for us to share our updates with you so that we could have partnerships in building a safe and innovative society for our children to grow up in.