Greetings from the Diksha Foundation!
You subscribed to stay connected with our work that seeks to educate 300 marginalized children in the Indian state of Bihar through the GlobalGiving platform. We've had an extremely eventful last quarter; ending 2018 on a high and beginning 2019 with a bang!
Here's what we have accomplished in the last 90 days, through your gracious donations;
Over the past three months our overall engagement has expanded to 298 students (from 237 in the last quarter) studying at our centres in Patna and Hilsa in Bihar; off these 298, there has been a significant increase in the number of young girls, now at 182 (from 128) and 116 young boys (from 109).
Under our overarching commitment towards balancing academic skills with creative development, we continued to bring our students together "to dream, create and excel" in order to build awareness on the values of freedom, joy and democracy through their daily lives. All our activities, over the last 90 days, were grounded in this approach.
Between October 2018 to January 2019 we had a fun time celebrating India's diversity by commemorating our many festivals and national holidays such as Diwali (the festival of lights); Dusshera (the triumph of good over evil); Durgapuja (the power of Shakti vanquishing forces of negativity); Gurunanak Jayanti (commemorating the birth day of the founder of Sikhism); Halloween; Children's Day; Thanksgiving; Christmas; New Year's Day and India's Republic Day.
We complemented these celebrations at our centres with the following activities, embedded in our overarching theme, forwarding values of freedom, joy and democracy:
The program "My life, Mere faisle" (My Life, My Decisions) was implemented with 105 adolescents, at both our learning centres in Patna and Hilsa; on the prevention of early childhood marriage, through awareness and capacity building activities that sought to create young people's ownership over the trajectory of their lives.
We commemorated Gandhi's life on World Peace Day by organising a workshop and sharing his life journey with the students using storytelling as a medium.
We invested in our young staff by conducting a workshop with them on aligning their personal goals for social change with the organisation's vision.
With 2019 being an election year, we initiated this conversation with "Be a Jagrik" (Become an Active Citizen) project with 30 young people from our centres; wherein we began the process of building their understanding of India's Constitution and what it means to be an active and global citizen from a national perspective.
Continuing this theme, Diksha, as part of Patna City's Municipal Corporation efforts supported its campaign towards a "socially smart and sensitive city" by mobilising 15 young people from its centres

towards community-awareness efforts on health and hygiene in the city's urban settlements. This initiative gave our students the opportunity to interact with government officials.
In addition to the above, activities were organised around Children's Day (commemorating the birth date of India's first prime minister Jawaharlal Nehru); themes pertaining to the environment and ending child labor; and building communication's skills towards employability among others.
These are some of the key highlights, incase you already haven't, I invite you to follow us on Facebook and Instagram for more immediate updates from our students. It has been an exciting three months, and as our work continues and grows with your sustained support and kindness we hope to keep sharing our successes with you directly from the field.
As you can see we closed 2018 and began 2019 in great good cheer and optimism! I strongly invite you to support us in spreading news of our work and accomplishments in your larger personal and professional networks.
We are stronger and more resilient together - your continued support allows us to build better, more creative and sustainable programs for our young people.
The Diksha Team wishes you a beautiful year ahead - may you persevere and endure to achieve all that you set your mind and heart to!
With gratitude,
Gautam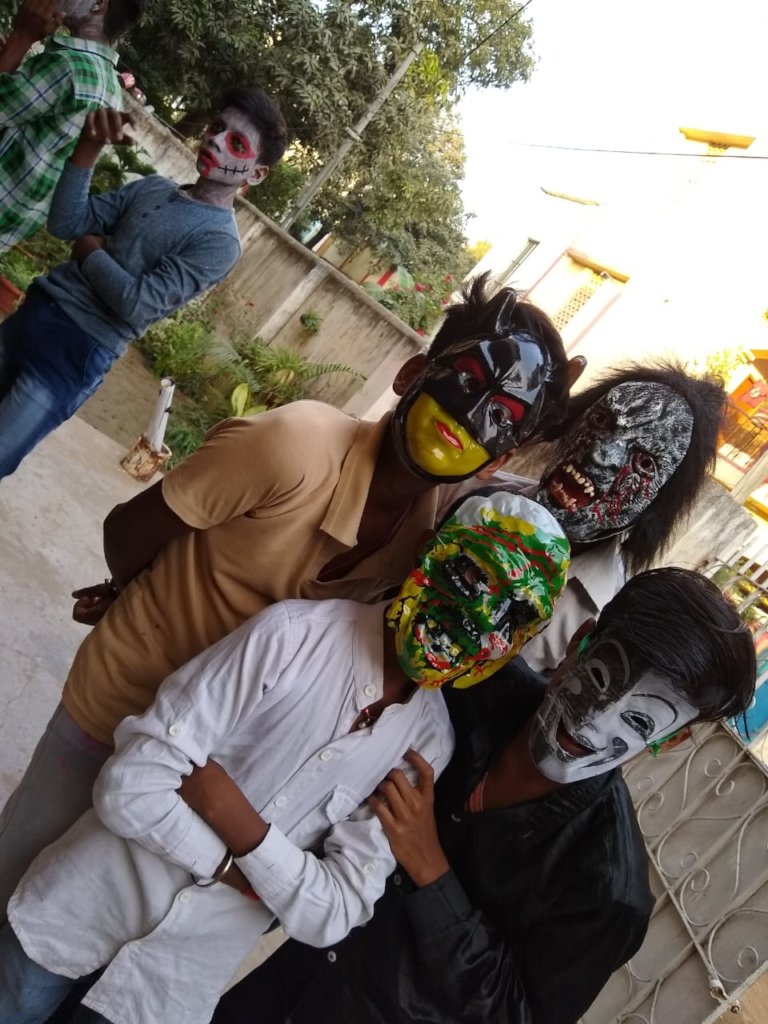 Links: