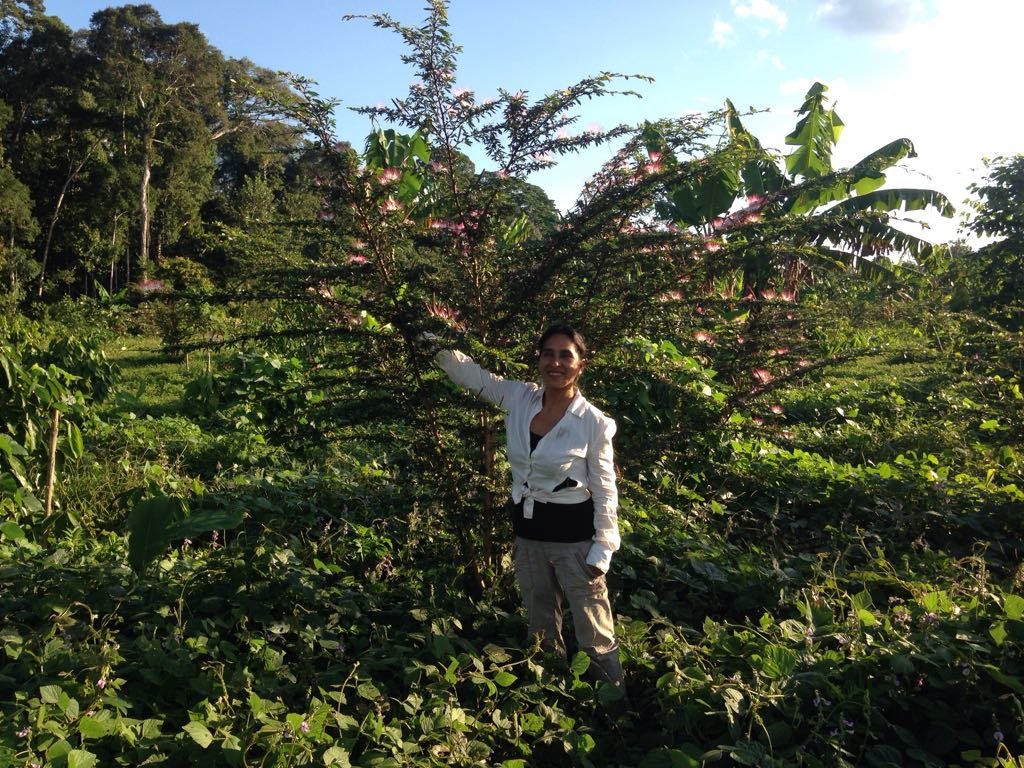 Dear Friends,
As you know, every so often I send out a report sharing some of the good news from Camino Verde in the Peruvian Amazon, and this year there's been lots of good news to share.
Keeping closely to our mission, we're doing more and more to save the world's forests and sustain local communities who live here. We are:
Working to restore the Amazon with new partners who ensure our work is in line with their needs.
Engaging more farmers, more native communities, building livelihoods in the Peruvian rain forest for locals by using the forest in sustainable ways and bringing back forests that have been lost.
Planting more species of trees, providing and developing a variety of income streams from the forest for local farmers.
Producing and selling tens of thousands of seedlings for re-planting the rainforest.
Building a new income source from trees – we are selling essential oils from trees we have planted.
Working with companies who share our vision for regenerating the Amazon. These companies are now hiring Camino Verde to plant trees on their land.
The growth of our work has been astonishing and we're grateful for all we've been able to accomplish.
During this period of rapid growth, our cash resources are strained to new limits and we look to you once again to continue your support of our work. Although we write foundation proposals to fund our programs, this year we have had challenges meeting our unrestricted funding goals. Your support in this area has historically been our backbone. We rely on contributions from people like you, our generous supporters, who firmly believe in what we do.
We understand this year has been a time of tremendous uncertainty for many of us on many different levels. The world feels strange to many of us. And yet it's an ideal time to act. This year I've been renewed in my sense of mission to help create a more humane, loving world, and I hope you do as well.
So, I'm writing to ask for your help at a time when we have a significant need. Since we're a small organization, every donation counts big. Please consider giving generously in support of Camino Verde today.
My sincere thanks for your continued support for the regeneration of Amazon forests and communities.

And now on to our report.
=====
Thanks to your contributions, each year Camino Verde is able to transform a little bit of the atmospheric carbon that causes climate change into a powerful soil improving technology that builds sustainable livelihoods for farmers here in the Peruvian Amazon. I'm talking about biochar. If you've read some of our previous reports (see below) you'll know that biochar has been trapping atmospheric carbon and improving the soils of smallholder farmers in the Amazon since long before the Europeans arrived to the Americas.
To be more specific, what it means to make biochar is to turn biomass like scraps of wood, downed branches, sawdust, and rice hulls into a form of charcoal that dramatically sustains fragile tropical soils. We believe in biochar – so much so that we put a small payload in the planting pot of each of the 50,000 tree seedlings produced at Camino Verde's forestry nurseries every year.
But where does this trapped carbon go? Where do all these tree seedlings end up? Last week I got on a boat and visited one parcel on the Tambopata River in Madre de Dios, Peru, where biochar is aiding the growth of trees in the agroforestry fields of Amazonian farmers.
Some of the trees are taller than don Cipriano, though he planted them only a year ago. Standing in the dappled shade of bananas protecting us from the harsh tropical sun he tries to estimate the number of times he had to weed around those trees that have grown roots here since April of 2017. It's clear that it wasn't many times, that it wasn't very laborious. (We've changed Cipriano's name to respect his privacy.)
Just over a year and the hectare of mixed native species looks robust. We spot 15-month-old ironwood trees (Dipteryx micrantha) that are taller than basketball players. A little further along, the flowers of bobinsana (Calliandra angustifolia) are wide open. This small medicinal tree is attractive to pollinators, fixes the stingy commodity of nitrogen into the soil, and is the perfect structure on which to grow a vine or two, say black pepper or passion fruit. Don Cipriano is describing how he pruned the lower branches off a copaiba tree (Copaifera sp.) that is about his height – remarkable for after only a year. Everywhere between the trees a leafy cover crop of Pueraria protects the soil from the sun and "feeds" the trees as Cipriano says.
And that's just to mention the bean or legume family (Fabaceae).
Out in the same 2.5 acres of mixed agroforestry plantation we see moena trees that provide aromatic essential oil, camu camu which gives a delicious fruit cherished on the local market for its flavor and vitamin C content, and cacao for well, chocolate of course. Cipriano is modest about the results and about the work he put into achieving them, but it's clear that he feels proud of the trees' growth.
Farmers like Cipriano are growing trees back in areas of the Amazon that were deforested via shortsighted agricultural practices. There's a better way, and more and more farmers know it. By diversifying his planting strategy and by incorporating biochar to capture carbon in his soil, Cipriano's ecological impact – and the productivity of his farm – are maximized.
Each year, we build the capacity to capture more and more carbon, reach more and more farmers, and turn a drop in the bucket into a real sea change.
We are grateful for your support in making it happen. Camino Verde is a donor-supported organization that strives to increase our impact while maintaining the integrity of our efforts. Thank you for contributing.
Best regards from the Peruvian Amazon!