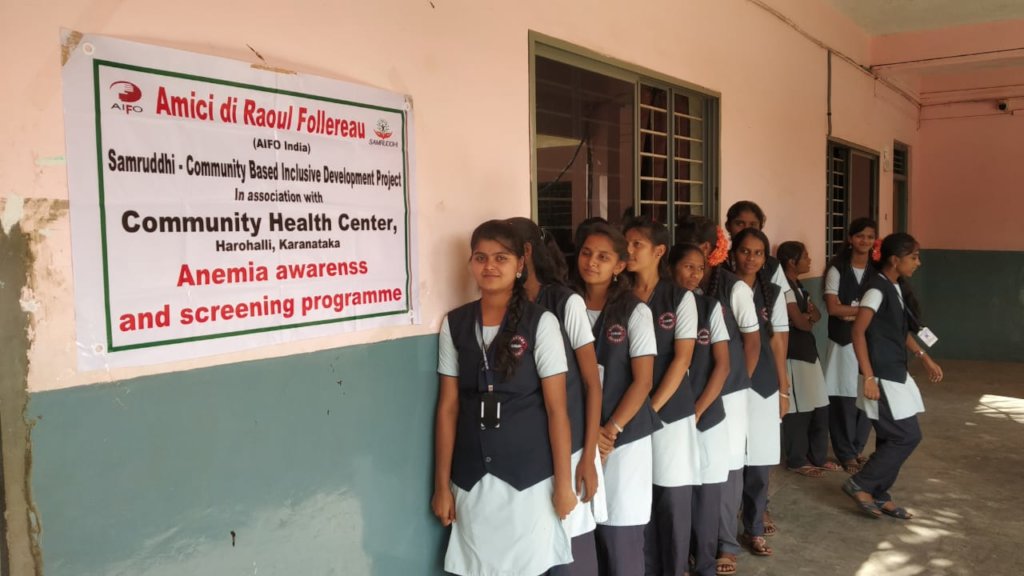 Amici di Raoul Follereau, Bangalore project on "Treat 1000 severe anemic women in Karnataka" conducted International day of persons with disabilities, Anaemia awareness and screening programme in collaboration with Community Health center, Harohalli on 18th December 2018 at Mahatma PU college and rural high school students at Kariyappa auditorium in Harohalli.
Dr. Raju Medical officer and Administrator community health center Harohalli participated as a chief guest in the programme and explained about the signs and symptoms of anemia, prevalence among unmarried girls and the impact of pregnancy and married life. He also stressed that the number of diseases occurs due to unhealthy lie style such lack of nutritional food and junks food and lack of exercise. He advised everyone to start a healthy lifestyle practice as an agenda for the New Year 2019.
Mr. H.K.Nagaraju Zilla Panchayath member inaugurated the programme and described the role of women in building a healthy society is inevitable. In rural areas, poverty and malnutrition is the biggest hidden problem which results in anemia in children, women, adolescents, and pregnant women. The Government health department works best to make awareness about this. Amici di Raoul Follereau (AIFO India), Samruddhi community based inclusive development project is joining hands with government and public to raise health awareness. Amici's Anaemia project for girls and women in Harohalli hobli is doing a good job.
Dr. Raju MedIcal officer Dr.Ragu.T.Gokhale Children specialist and Dr. Manjula from Community Health Center, Harohalli were actively participated and screened the students. Mr. N.Krishna principal Mahatma PU college, Mr. Nanjundaswamy H.M. Rural high school participated as a chief guest in the programme.
Dr. Jose Director AIFO India, Dr. Jayanthkumar Head of the program AIFO, Mr. T.V.Srinivasan president of SRMAB Bangalore, Mr. Joseph Secretary of SRMAB Bangalore participated in this programme. Mr.Shrikanthaiah Taluk Panchayath member, Mr.Sayad Sallam Uddhin Taluk Panchayath member, Mr. Mahamad Ejes ex-president of Rotary Club, harohalli also attended this programme.
Three people with disabilities receive the wheelchairs on this occasion.
Mr. Mahanthesh said welcomed and vote of thanks.
Anemia screening - Total screened 100 girls
2 Girls advised injection
37 Girls advised Iron Plus
55 Girls advised deworming tablets
6 Girls referred for further investigation
Follow up Report of Anaemia screening camp Held on 30th November 2018:-
35 female students were given deworming tablet and iron tablet given for 45 girls on 14th Nov 2018 by Amici di Raoul Follereau Samruddi Project.
Amici team wishing you a happy and prosperous new year 2019.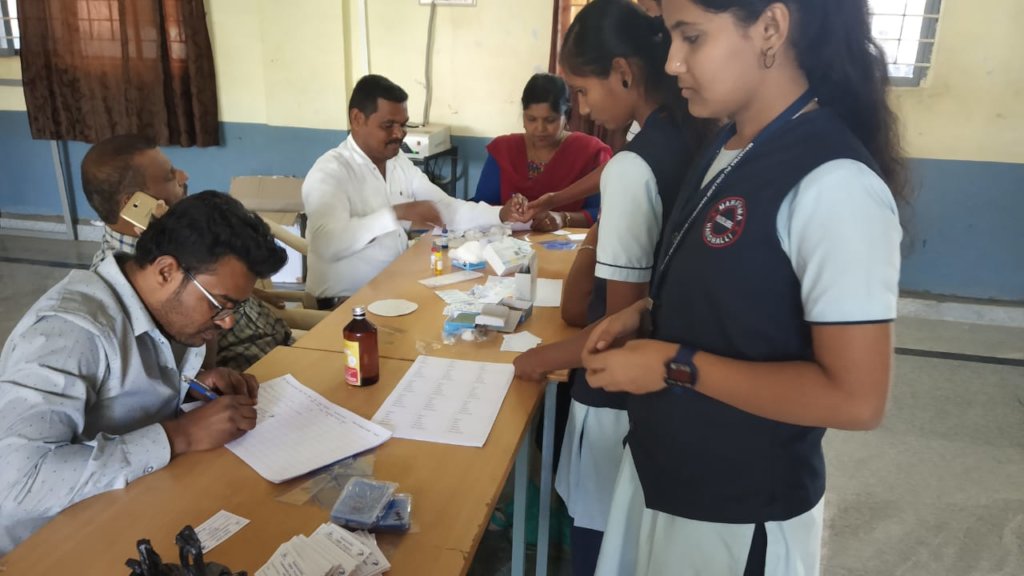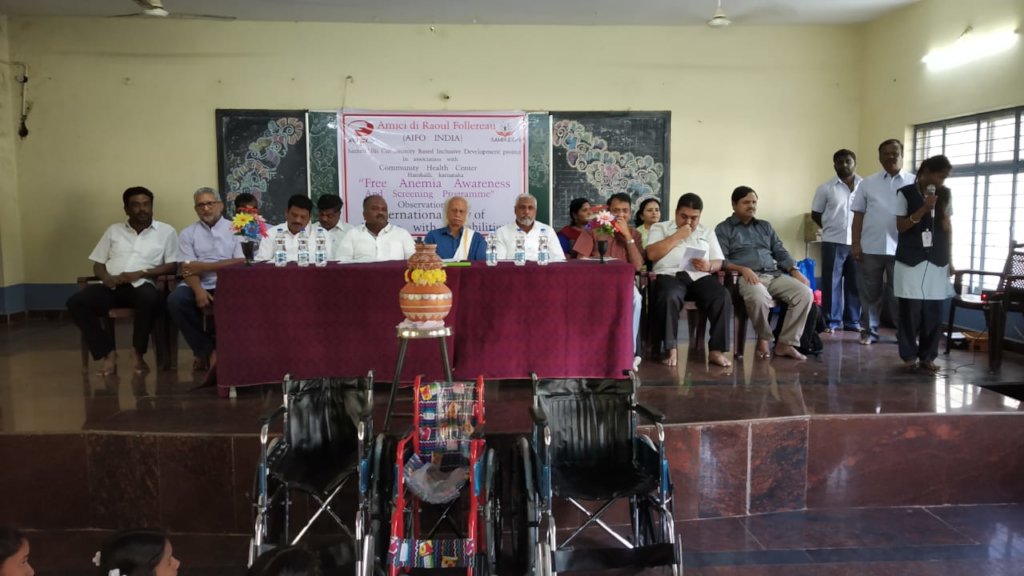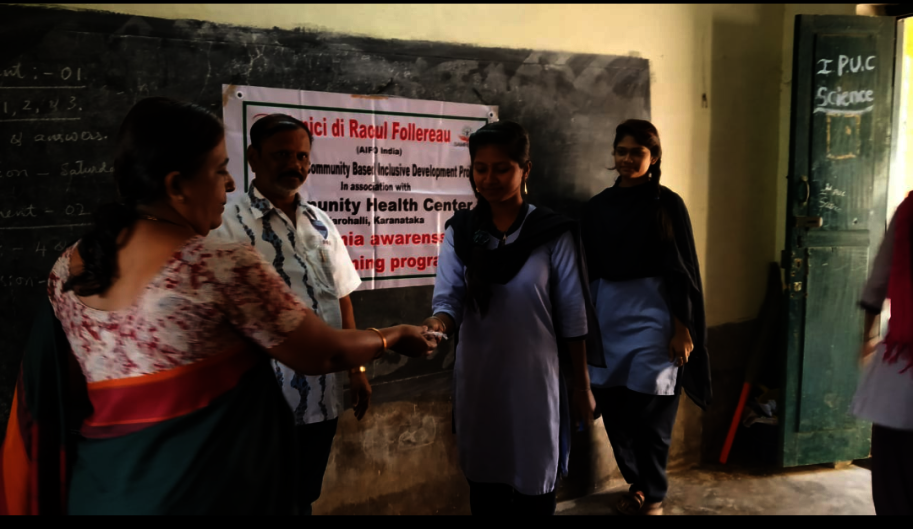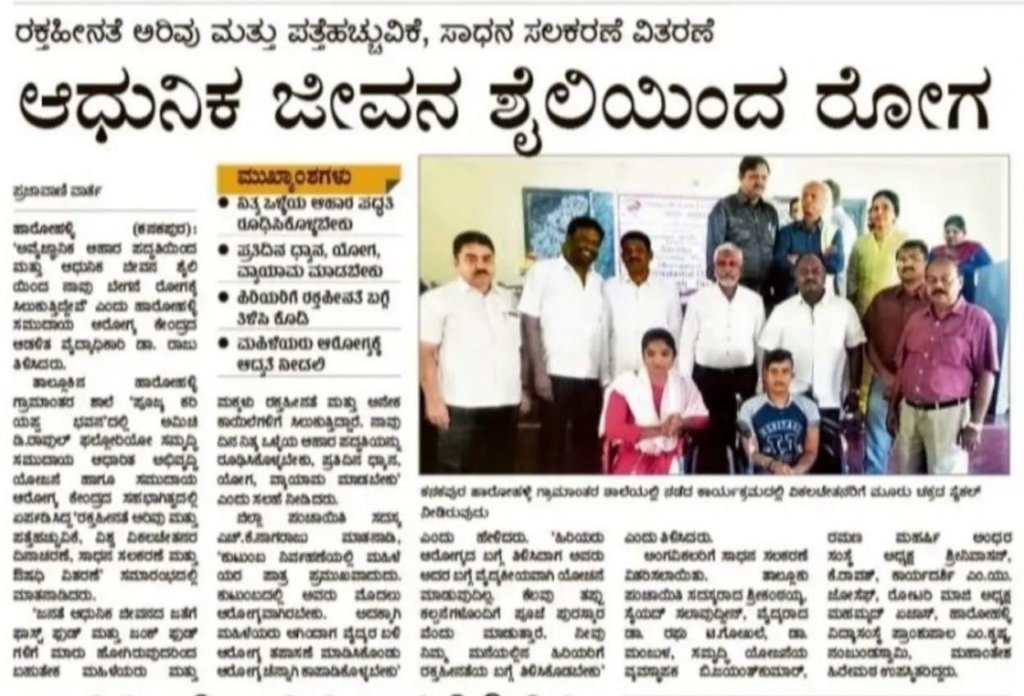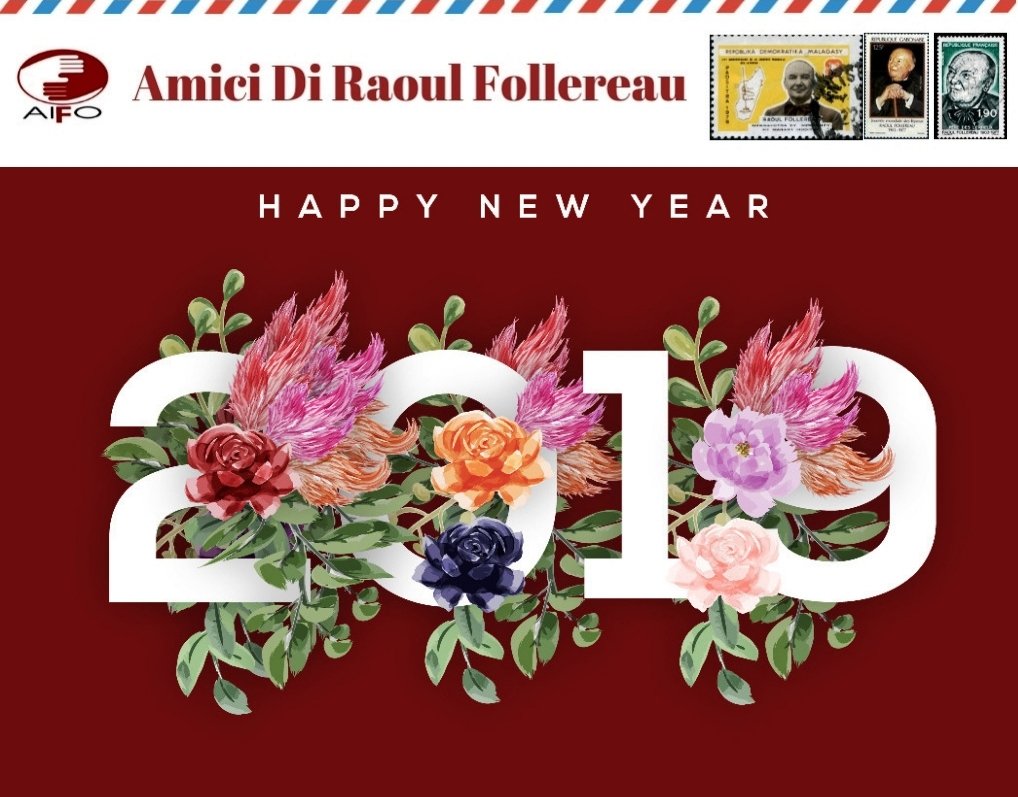 Links: