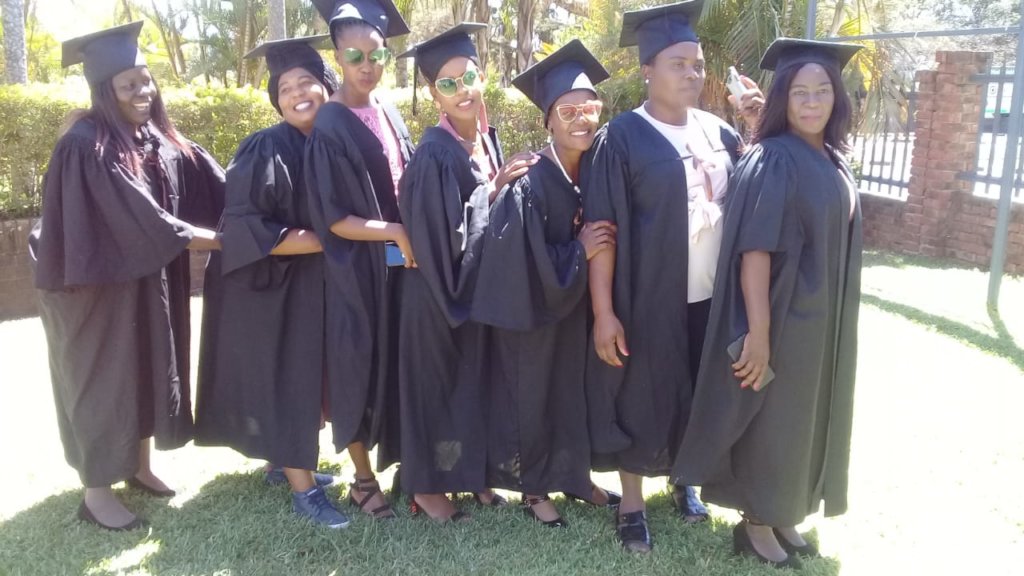 The pilot training course last year was such a resounding success that this year another 7-month course was held and a total of 14 Hlokomela participants proudly graduated on 27 September 2019 as TRE facilitators.
One of the ways Hlokomela provides health care, social change and life skills programmes to farmworkers, migrants, lodge workers and sex workers in the greater Hoedspruit area, is through community-based peer educators. It is 14 of these peer educators, also known as Nompilos, who have been trained as TRE facilitators with the funding support from you, our GlobalGiving family.
Nompilos are exposed to the difficulties, stress, trauma and hardship prevalent in their communities and often have symptoms such as anxiety, sleep problems and headaches. To counter this Hlokomela started to offer them TRE (Tension Releasing Exercises) in its main clinic 4 years ago. The subjective improvements in mental and physical health were so remarkable that we decided to train Nompilos to be TRE community facilitators who could facilitate and teach this accessible self-help method of stress and trauma reduction in their communities.
Who benefited?
During this reporting period of July to September, 95 people were facilitated in TRE sessions, of which 5 people attended one-on-one sessions. This number includes a group of game lodge workers that were traumatised after one of their colleagues died due to a snake bite.
Thank you!
As always, we are very grateful to our sponsors: GlobalGiving, local businesses and private donors. Without their financial support, this TRE training would not be possible. We depend on it to continue to support our communities and have TRE spread in rural areas, offering the population some relief from the psychological and physical effects of their often extremely difficult life circumstances.
What's next?
Hlokomela will spend 2020 consolidating the graduates' learning and implementing TRE in the field in the most effective way.
Links: