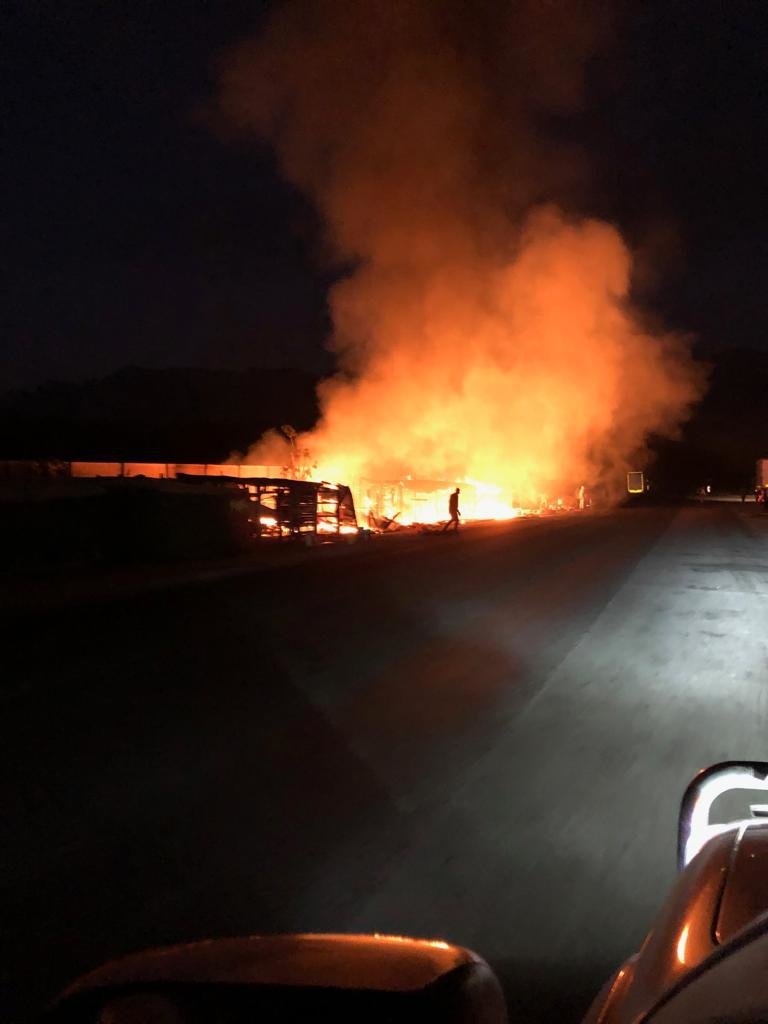 We take great pride in sharing our progress on the Trauma Releasing Exercise training with you, our GlobalGiving family! Without you, we would not be able to bring the benefits of this debriefing strategy to the rural communities of Limpopo Province, South Africa.
Success story
On July 11, 2019, a number of small roadside fruit vendors' shacks close to the Hlokomela offices burnt down in an accident. It happened early morning when it was very cold and dark. Many people were living in the shacks and they lost all their belongings. Fortunately, there was no loss of life but all the survivors were shocked and traumatised. Emotions were running high and the victims directed their anger towards the person who accidentally started the fire with a candle. Three people were seriously shocked and traumatised attended a TRE session at Hlokomela Clinic and they all felt much calmer afterwards. Follow up sessions will be done by the trained facilitators.
This is an example of how TRE can be used in any stressful or traumatic situation and how important it is to train more and more people in this skill to help themselves and in the very challenging communities in which they live.
Training continues to benefit participants
Over the past 3 months, the growth and change in the 14 participants training have been marked. They have made great progress and have grown in confidence. They work in pairs and are more outspoken about sharing their feelings and process of TRE with the group. They remain enthusiastic and all have experienced changes within themselves, which continues to motivate them under the skilled guidance of their trainer, Dr Erika Coertzen. One of the participants who miscarried twins last year felt deep grief and anger from the beginning of the training in March. At the July training session, she shared that she at last "felt free and without anger" thanks to the effect TRE has had on her. The training will be completed at the end of September.
With regards to the Hlokomela caregivers who trained last year, they continue to benefit from TRE on their own. Within their communities, they have reached 18 people including men, children and women. One very promising facilitator is was chosen to continue with TRE Module 2. More than 70 staff from Hlokomela, including Community Care Givers, continue to receive the support that TRE provides as part of debriefing for their work.
Links: