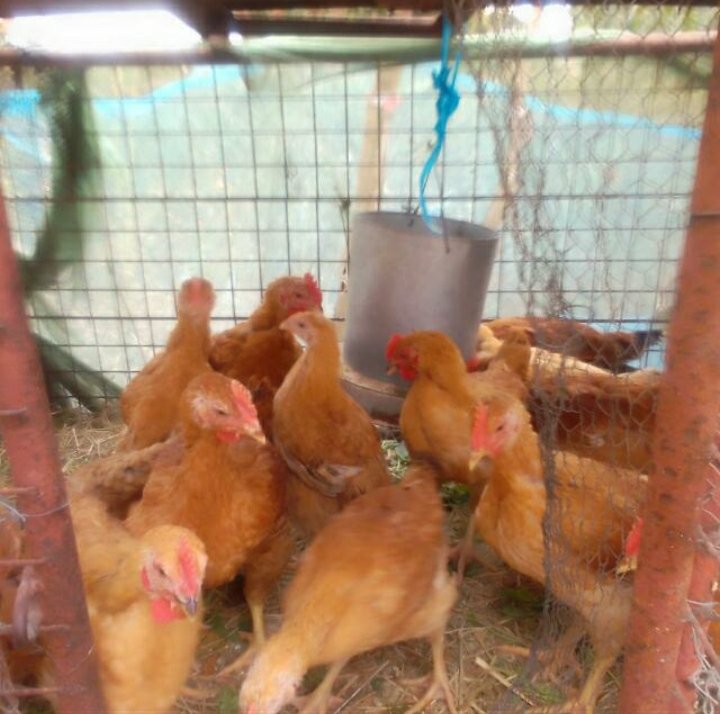 Huku (chicken), was a wise bird. Some believed she couldn't achieve much. Afterall, she was small, lived in a very shaky, wire coop, and scratched and pecked day in and day out to gather what she needed to grow and lay eggs. That was what Huku wanted. To lay beautiful creamy brown eggs that would be the pride of the market place. She dreamed of that market place, of hands reaching in to lift her eggs into their baskets, of the notes placed in the money box she kept safely locked and hidden away that would one day help her to build a stronger coop for her eggs. But life was not kind or easy. As often as Huku laid her eggs, and as careful as she was, the shuffle of the coop caused many to fall and crack. On her way to market, many feet landed on Huku, bruising her and crushing her eggs she so carefully carried.
One day as she walked back from market, feeling that the harder she tried, the more she was crushed, Huku happened to look up and in a direction she had not noticed on her many journeys where she scratched and pecked and coddled her precious eggs. Before her she saw a very busy road. At the side of the road were many birds, just like her, standing shoulder to shoulder, heads lifted high, and ready to cross. Huku called out to them in alarm as they began to move accross the busy street, expressing her fear at what would happen to them and their eggs if they dared to step out. In spite of her warnings, the birds moved together, swiftly crossing over to where Huku was. Seeing the familiar despondency and fear on Huku's face, the birds gathered around her and began to speak to her about their journey. They each related that they had scratched and pecked and tried and lost over and over, just as she had, and in that moment Huku knew she had found her strength.
Huku lived in the same coop, scratched and pecked the same ground, experienced the shuffle of the coop that still caused many of her precious eggs to fall and crack, but one thing had changed. She no longer went to market alone. Each day, she stood shoulder to shoulder with those crazy, brave birds at the edge of the road. Some days they lifted her, until she was able to lift her own head. Some days they stood for a very long time at the roads edge. But each day, together, they crossed over, standing closer when an egg fell and broke, sharing the joy of seeing dreams work - even if just on some days.
Why did Huku cross the road?
Well, the answer is simple. Because she did not have to do it alone.
Life and dreams are most fragile when they are isolated. That is what we learn every day as SWATT TEAMs. We look for those who are depondent and feel broken - even when we feel the breaks in our selves. We stand shoulder to shoulder, and we are able to cross the many roads we face. This is especially important at this time when our world faces so much isolation, and again, we are so thankful that you stand shoulder to shoulder with us.
It is our goal to raise our final US$ 15,000 target by December 2021. The need is great, and we so appreciate your ongoing support. Please feel free to share our project and reports with your family and friends, your corporates and organisations. Shoulder to shoulder....we can cross over.