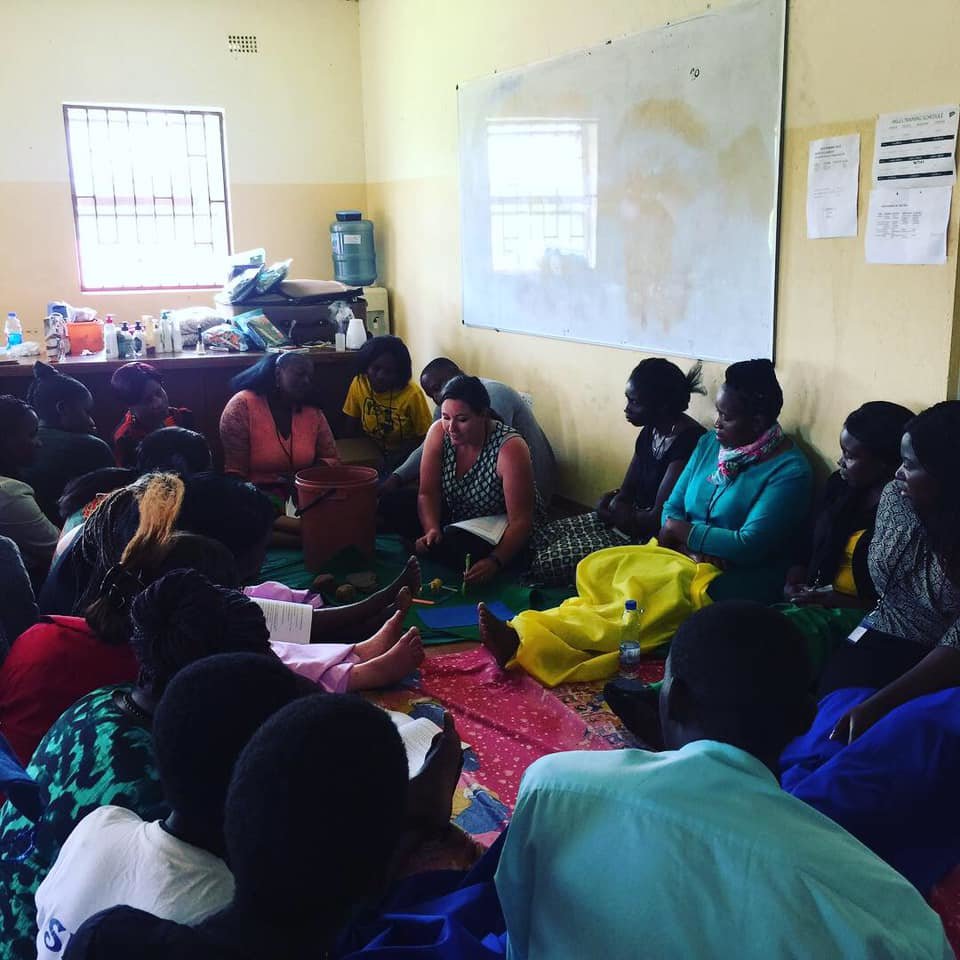 We are delighted that 237 community champions and stakeholders have now been trained as SWATT-TEAM members, and momentum continues to grow as we learn together. Here are some of our highlights of the past few months:
Two 'safe spots' have been set up in one of the high-risk communities where our SWATT-TEAM members live. These are places where survivors can be assisted by SWATT-TEAMs to access medical care, report crimes and contact safe extended family members. In the past few months 57 people have been supported, including survivors of sexual assault, domestic violence and child marriage. The majority have been female, but we have also been able to assist some male survivors.
Following Oasis Zimbabwe's workshop with representatives of 30 primary and secondary schools in December, in partnership with the local Member of Parliament and his team, the schools have implemented SGBV reporting boxes. The schools are also rolling out 'Youth Learning and Advocacy Groups', focused on advocacy around keeping girls in education to reduce their vulnerability to SGBV. This includes addressing the need for sanitary ware, and Oasis Zimbabwe has begun to produce washable pads in response to this.
In February Oasis Zimbabwe hosted an intensive training week for 20 SWATT-TEAM members who are teachers in our Early Childhood Development centres. The training focused on trauma recovery and healing play interventions for child survivors. The 20 teachers were supervised to implement five one-on-one healing play therapeutic sessions for 24 children during the week, and have now begun implementing healing play therapy sessions across Oasis Zimbabwe Early Childhood Development centres.
Also in February, the Oasis Zimbabwe team was delighted to host the Canadian Ambassador to Zimbabwe, Mr René Cremonese, as we visited a SWATT-TEAM community meeting in Goromonzi. During the Ambassador's visit, we were very encouraged when male community leaders stood together in the meeting and publicly stated their support of the SWATT-TEAMs initiative, and the work we are doing together to address SGBV. While Oasis Zimbabwe's focus has been on training and empowering women and girls to change their mindsets and speak out with a communal voice, we recognise that men have a critical role in reducing the social acceptability of SGBV. We are excited that discussions around traditional gender roles and SGBV prevalence have been initiated with male community leaders through our SWATT-TEAMs.
Thank you once again for your generous support, which is helping to grow our community movement. Please continue to give and share our page so we can reach our $50,000 goal!