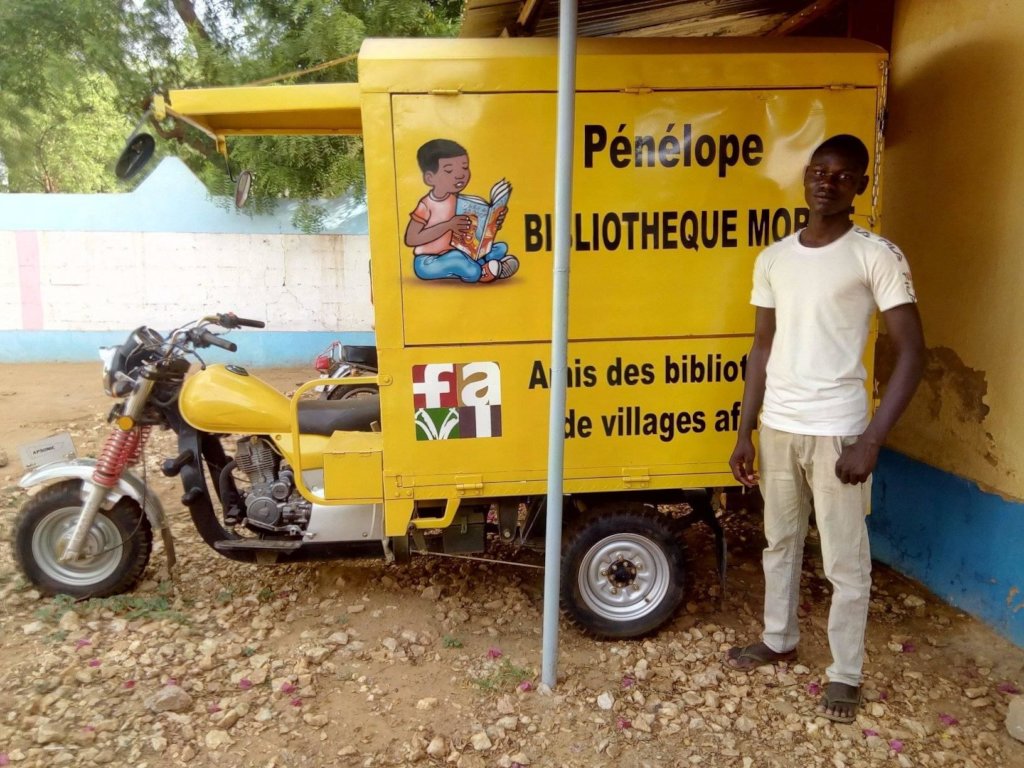 The mobile library has been unable to function for the past two months (may and June) due to a big increase in terrorist activity in the region. the mobile librarian is from Pissila, a village about 15 km from Kaya, and the village has seen several attacks. So the librarian has been unable to safely come to Kaya to work with the library. The FAVL team is in Kaya this week (June 24-26) planning for perhaps moving the mobile library to southwestern Burkina Faso. We will keep donors to this project informed!
In other FAVL news:
The Kitengesa library in Uganda continues to thrive. This year a health reading camp was held for adult women, focusing on women's cancer. Another reading camp was held for teenagers, and a further women's reading camp is planned for later in the year. The Kitengesa Library Band continues to practice and perform.
In Burkina Faso, we continue to support 34 community libraries. Terrorist activity in northern Burkina Faso unfortunately has meant that four libraries are temporarily closed due to danger (schools and administrative buildings are targets.) For the libraries that are open, we continue to do the best we can to provide regular assistance to mayors and rural councils in managing the libraries, supply select libraries with new books, train librarians, and offer salary support for some of the librarians. We completed 22 summer reading camps last summer 2018, serving more than 550 4th and 5th graders. The 25 kids selected for each camp got a big injection of age-appropriate books, learned many new games, discussed hygiene tips, and made masks and comic books. We hope that many of them will become life-long readers.
In Ghana, our able partner organization CESRUD and its library coordinatorcontinue to manage the three libraries of Sumbrungu, Gowrie-Kunkua, and Sherigu. These libraries regularly receive 30+ visits a day. They are open for night reading, as they are now connected to electricity. Donors this year helped fix the fans (it gets to 110 degrees during the day!). After school reading programs were held in September and are planned for this summer. All three libraries received several hundred new books over the course of the year thanks to support from Biblionef Ghana.
Updates and lots of photos from all three countries are regularly posted to the FAVL blog.