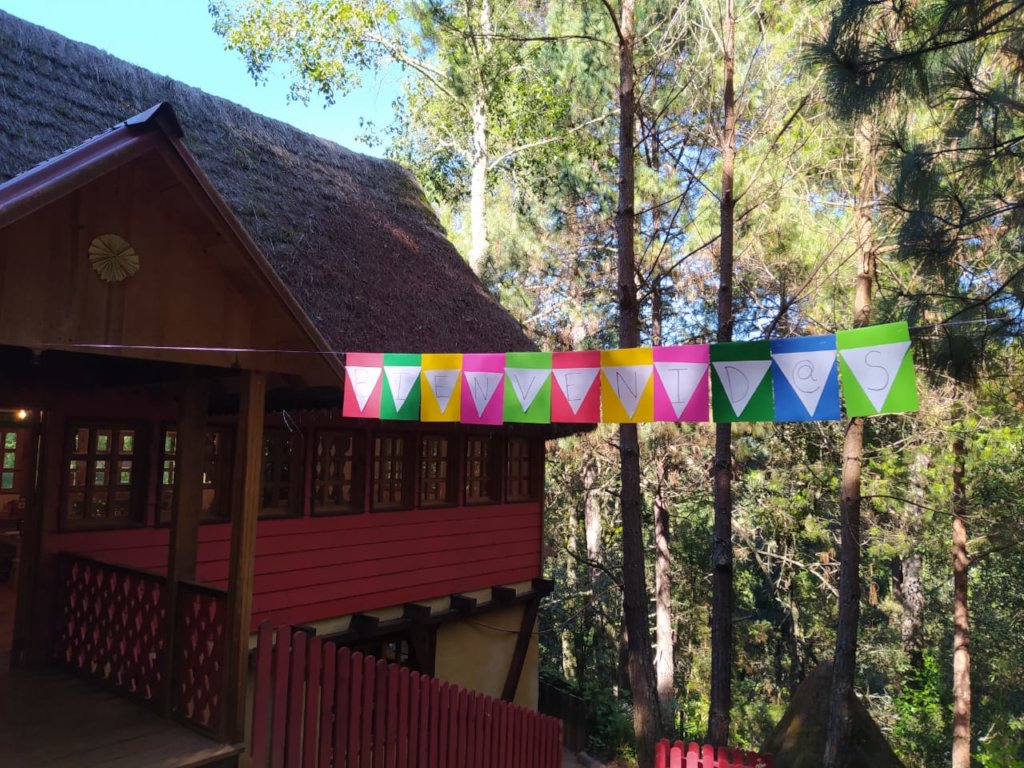 In these moments of uncertainty worldwide, in schools and informal educational spaces that remain closed, we want to extend our admiration and recognition to parents who have been doing an enormous job educating their children at home. Thank you for the great effort you make every day, for learning new things together with your children, for maneuvering your time between so many activities, thank you for acknowledging that education begins at home.
This school year has been different; we are learning the art of resilience, adapting to change, finding a way to go back to our routines while walking on unknown land. Fortunately, here in the mountains of Southern Oaxaca, we have the great privilege of living a somewhat "normal life." Thanks to the fact that no cases of Covid have been reported in the area, we were able to go back to our face to face classes.
After having worked from home and tutoring our children for half a year, we came to the decision to begin with face-to-face classes with great caution and taking preventive measures against Covid19. In September of this year Ananda Learning Center reopened its doors. From that moment until today, we have been working in new ways; bigger groups were divided, with a maximum of 8 children per classroom, alternating class days.
To start a new cycle, it was essential to bring closure to the previous school year. A small ceremony was held for the children who graduated from preschool to elementary school.
The Bridge of Knowledge ceremony is a transitional Waldorf ritual that allows children to experience the beginning of school life and the closing of their golden childhood. As children go through The Bridge of Knowledge their relatives shower them in flower petals, calling out their virtues. It was a very special moment for children, parents and teachers; seeing the courage of each child as they crossed into a new stage was a remarkable moment.
One of our preventative measures has been working in open spaces. Now that we have the outdoor craft studio, it is being used very often to work outside the classrooms. The work in the kitchen, garden and forest has also been reinforced.
Thank you for continuing to support us during these uncertain times. Your support is now more needed than ever so that this project can continue to give this precious gift that is Education.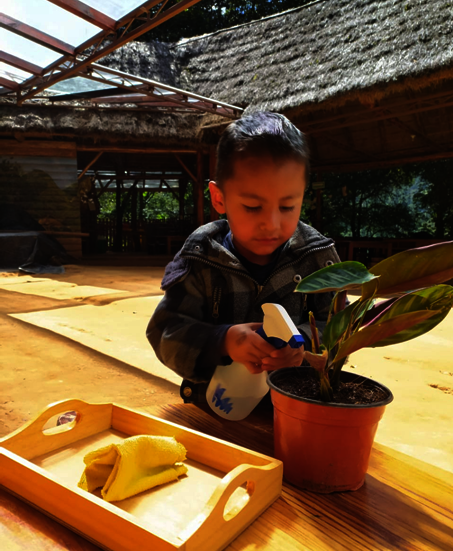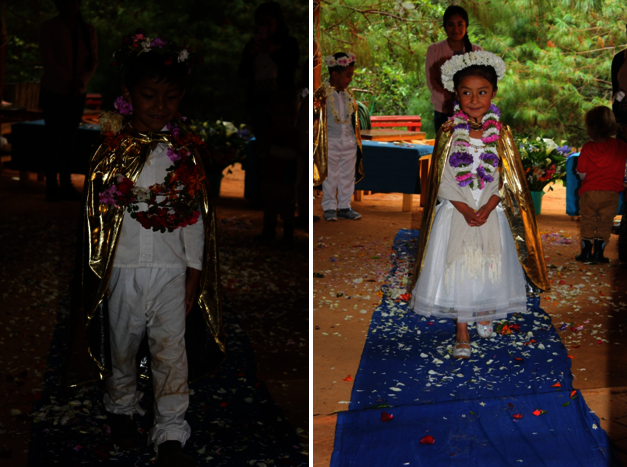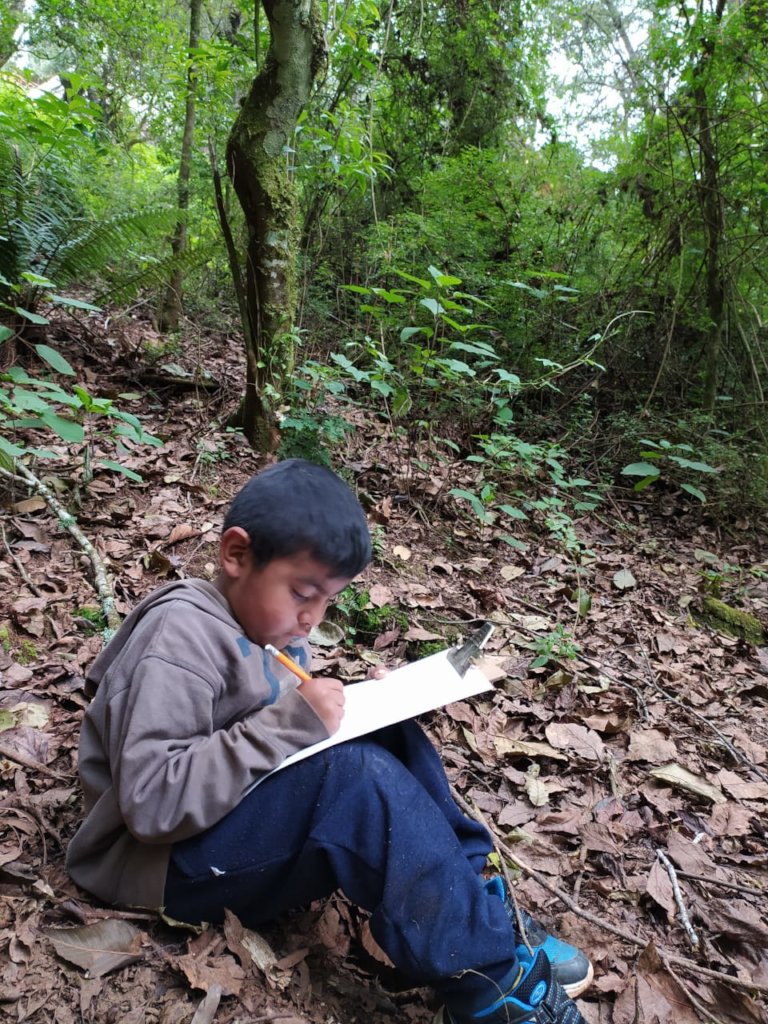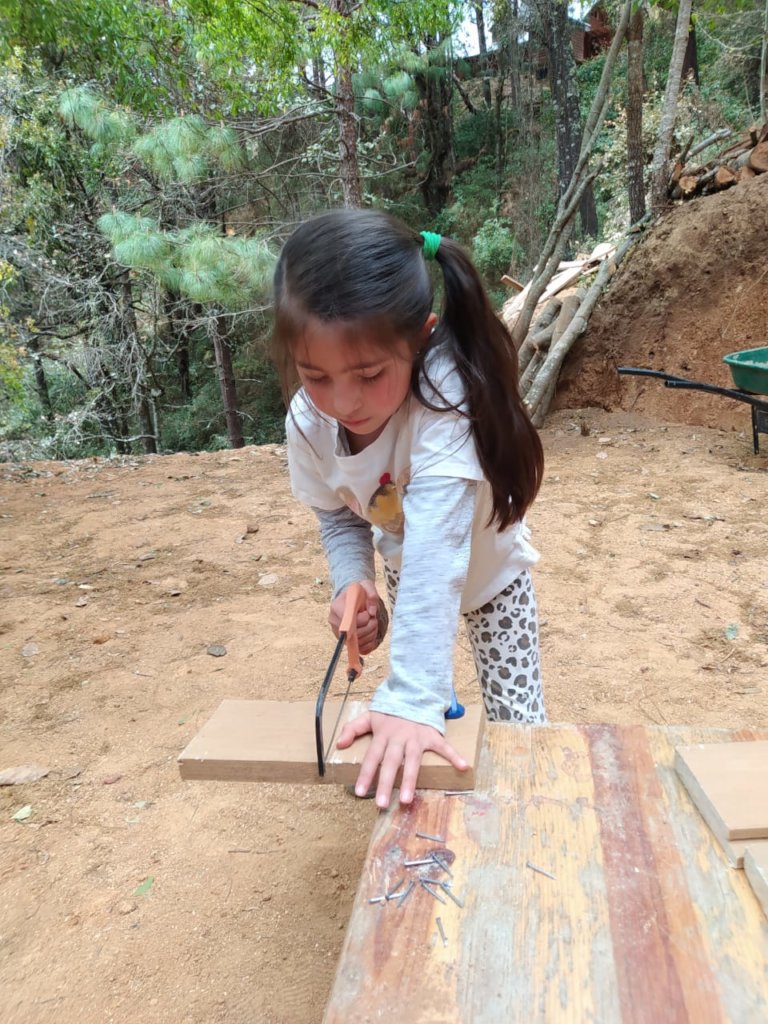 Links: