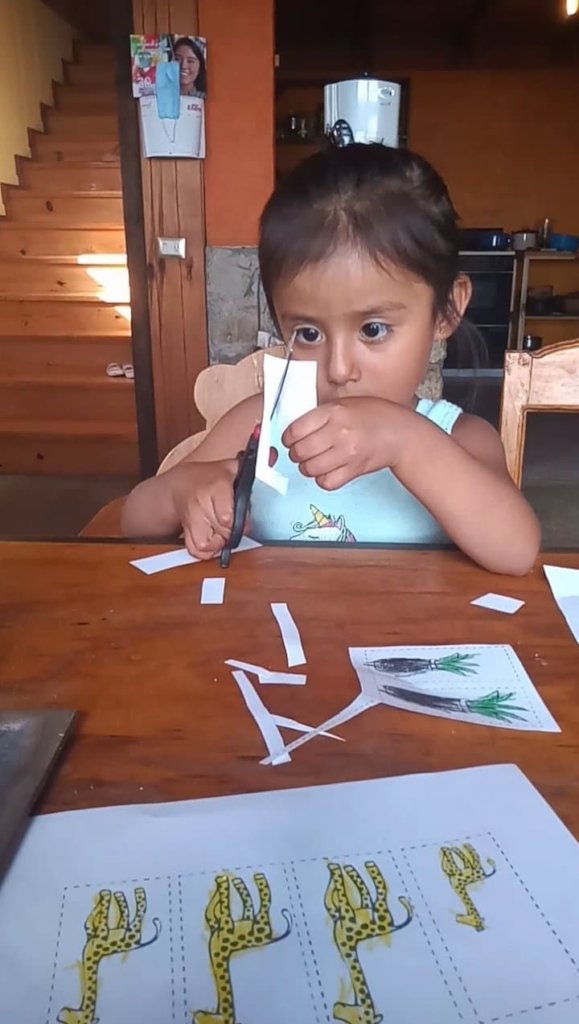 Hello dear readers!
My name is Adriana Paredes. I am an English teacher, from central Mexico, currently working at Ananda Learning Center. In these moments of uncertainty, with no chance for planning worldwide, adaptability can become our best friend. COVID has come to remind us that we are not in charge, to slow down and to rethink our whole existence. And of course education is part of that change. Concerning our school, there are two aspects I would like to share with you: how we have been dealing with COVID and an earthquake that took place in Oaxaca very recently.
Despite the fact that COVID has not reached us here in this small village in the mountains, we found ourselves in need of suspending our school work for reasons of prevention and global solidarity. Given this unexpected situation, we were meticulously searching for the best option to continue accompanying our children from home until the end of the school year. Contrary to many schools, in the context in which we live, it is not possible to continue our school program through zoom or any other online platforms due to the fact that not all of our community has access to internet. For that reason, the best solution we found to address this problem was designing printed workbooks.
These workbooks were designed by the teachers, having a question in mind: how to make learning happen from daily life experiences. The focus shifted from learning content to sharing with family, learning at home, making the best of their time with their families, and communication with classmates and teachers through letters and sharing of recipes and dolls with other children.
And if COVID was not enough, another unexpected event occurred recently, a 7.4 Earthquake hit the region. That morning all the teachers were gathered at the school organizing materials to give away to the children. We were sitting down in a classroom located on the second floor when everything started moving, at first we thought it was just a small shake because we are used to having those frequently, but it was not. It was so strong, trying to make our way out of the classroom was a difficult task. We stood in front of the school; the building looked like it was going to collapse. The trees were moving. I could see my house dancing in the distance. A thought came to my head, "this is the end, this is it." We were all holding hands, hopeful that the shaking would be over soon. It suddenly stopped. We went into the classroom to pick up our personal belongings; the place was a mess, books and Montessori materials scattered all around the floor, broken pots and more uncertainty. Fortunately in our village, the earthquake did not destroy buildings. A neighboring village had more extreme damage, fallen walls and broken homes. Many of us have come together to raise money as well as visit them to support in this time of crisis. I believe that all these events are a wakeup call to change, to resilience, to new beginnings.
It has been difficult thus far financially for the school. Most of the families are unable to pay tuition due to the many impacts and stresses during coronavirus. The teachers continue to receive full salary. We have continued working hard on several levels. And now, Ananda has to repair the damages after the earthquake. We are grateful for all we have learned the past several months.
Thank you for your continued support. Through education, we plant seeds for a brighter future.