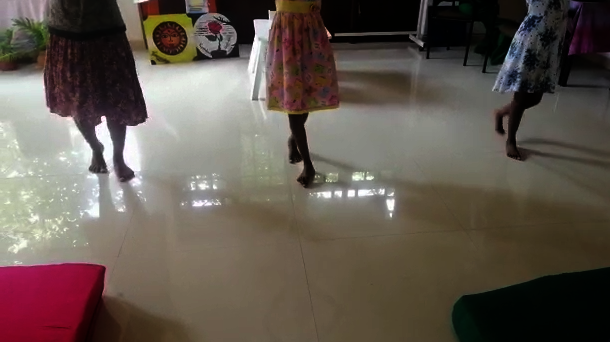 Dear friends and supporters
Supported by our legal team, three young sisters were joyfully reunited from separate orphanages with their abused and homeless mother at the Heartbeat Centre.
They're all very bright and talented girls who until recently have been denied access to life as well as an education.
They are adapting well in their new safe and happy environment and are excited and determined to learn. Dance therapy is helping them to overcome their painful past trauma of long days spent crying in fear, hiding under their beds in filthy clothes, and hungry. Dreaming of their mother and sisters.
They say the Heartbeat Centre is 'paradise', and we can completely understand why, as we've seen first hand the conditions in girls remand homes/orphanages which inspired this project.
The welcoming Heartbeat Centre provides love, harmony and protection to not only keep mothers and children together but also teaches life skills and build confidence to help achieve educational attainments to lead productive and independent lives.
The number women experiencing of domestic violence have increased due to the economic crisis which has resulted in over 10 calls to the heartbeat centre from women seeking help. Thanks to our team, we are able to successfully signpost and assist where possible to ensure the safety of these women.
Thank you for your support,
Joel