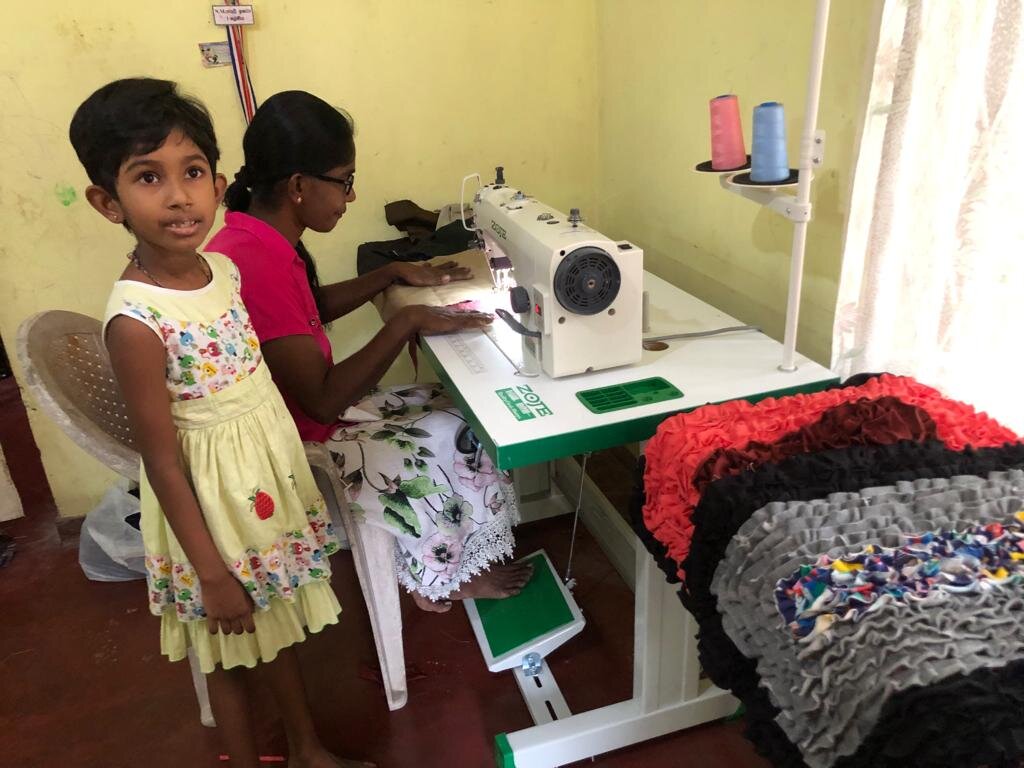 Dear friends and supporters
The Covid-19 pandemic has brought huge challenges to the whole world, but the situation for little children who are cooped up every day in overcrowded orphanages, barely surviving without basic love and care remains deeply concerning.
We are so thankful that our HEARTS childcare training programme was completed for 20 TFT Housemothers at the end of 2019, as it has given us some reassurance that the 52 children are receiving the best possible care in the worst situation.
With the deepening economic crisis in Sri Lanka and inflation at 16%, there are half a million more people living in acute poverty without financial assistance, and many more children are at risk of abandonment. We are aware of families who are now choosing between one meal a day for their children or potentially life-saving medication.
Incredible and heartwarming results are being achieved to keep families together by growing viable and sustainable businesses through the TFT livelihood programme. Single mother Mahani's parents died a few years ago. She was alone, and unable to go to work without child support for her 7 year old daughter. They were struggling to survive on 1300 Rs pm (£4.81).
Thanks to TFT supporters like you, we've been able to provide medication and emergency food parcels to keep families healthy and fed.
To support families we've set up micro-farms, provided sewing machines and resources alongside livelihood training to single mothers like Mahani, who can now work from home and take care of their children.
Please be assured that with your continued support in 2022, we will be working harder than ever to keep children at home in families, and not orphanages.
Kind regards,
Joel