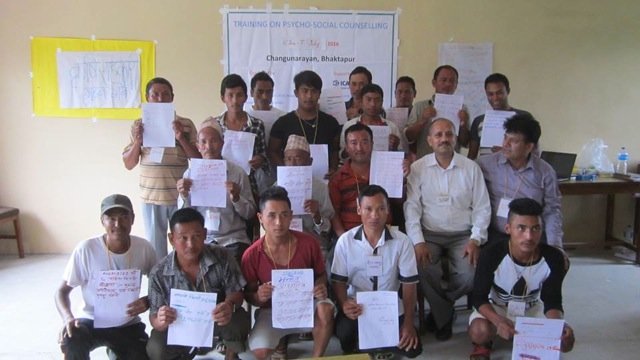 Dear Social Artists,
Janet and I (Evelyn) pushed hard for Advanced training for the many people who have received training and have cosponsored or collaborated with us through the years in Nepal.
Often when we return to Nepal, we have new people to work with from ICA, very smart and good people, but who have not had SA before. So the three-day advanced design course for people who had previous training was interspersed between other programs that Tatwa and his team set up.
KCC is a two-day community college teacher orientation, which was richly appreciated since Janet got Amba to co teach with Attmaram, both very experienced SA facilitators and curriculum writers. Also Janet listened and incorporated the college history and story telling by the chairman, weaving Social Artistry into the process.
Then the Differently Abled (rather than called Disabled) Association two-day training challenged our creativity to think what is it like to be blind, with limited mobility)? How does a blind person see a sunset? We learned that hearing is enhanced, and movement is often so limited, that when given an opportunity, every one literally dances, they dance their arms, or shoulders, or legs, or hips or faces, but it is joyous from the soul. Hearing praises always was at the near end of any program and never failed to bring both laughter and tears.
The one-day Youth Rotary program and the Women's Empowerment program touched all our hearts. Leadership training is so powerful with dance, vision and connection.
The 15 days of training happened so fast it is hard to recall the blur of events. The trainers and the participants welcomed the deep learning and the continuing work to equip leaders to recover and rebuild in Nepal.
Please open your ears and hearts to hear the praises of the trainers and particpants in appreciation for your continuing financial and spiritual support.
Gratefully,
Evelyn