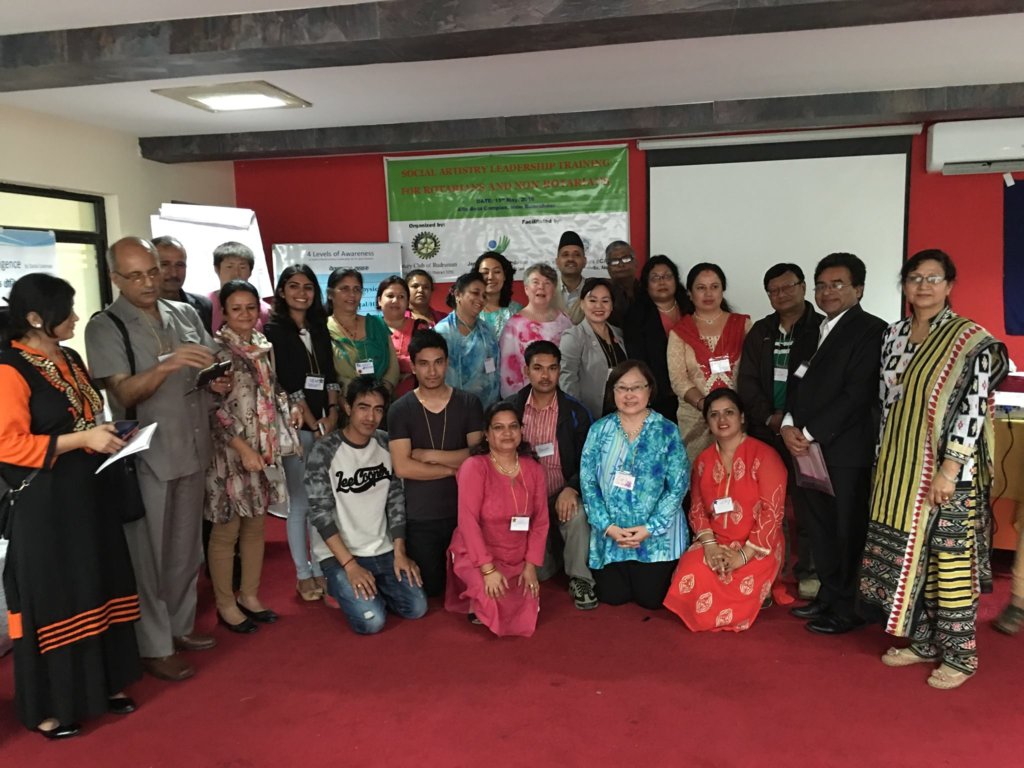 May 2016 -- ICA Nepal collaborated with Rotary Club of Rudramati in promoting Social Artistry leadership training for Rotarians and non-Rotarians. They brought together leaders at Alpha Beta Training Center in Kathmandu to experience the skills of Social Artistry:
-To empower women in leadership and Social Artistry
-To develop a wide range of innate, but previously undiscovered human capacities.
-To create innovative solutions to critical issues confronting their communities and societies
-To formulate models of change that can be utilized in a broad range of social institutions.
Janet and Evelyn were the visiting Social Artistry trainers who facilitated the training, assisted by the local Social Artistry trainers Pramila, Serela, Amba and Juju.
Evelyn commented after the training, " Such strong vocal women who advocate for women's rights to vote marry, speak when men are present, and be educated. Thanks to the men who stayed and know and support the truth. It is a labor of love and I am so impressed."
Many thanks to Pramila, Amba, TP, and many ICA Nepal staff who helped whisper translation when needed, set up, and cleaned up and took the long bus ride home in dusty traffic.
Janet, a Social Artistry pioneer taking on this cultural challenge, adds that Social Artistry works beautifully when you trust the local people in the culture like Tatwa and Sarala.
It is so gratifying to know that our financial and heart support for our Social Artistry trainers in Nepal is helping them to bring essential leadership skills to those who are leading the way in this brave and recovering country.