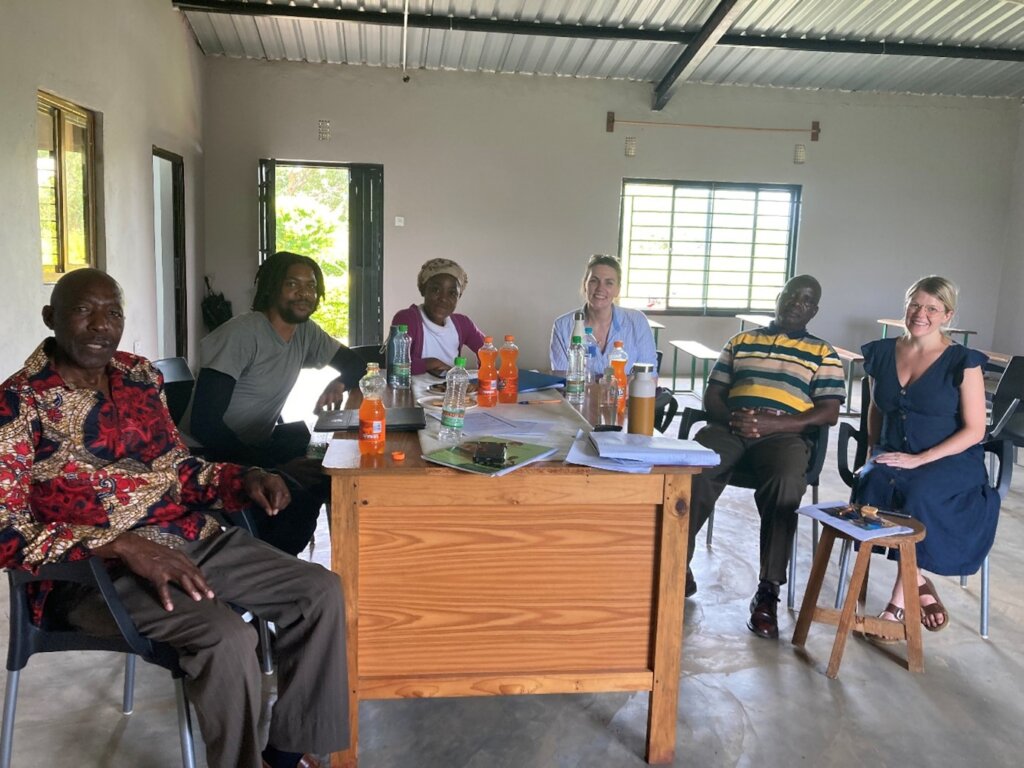 Last month I visited Zambia for the first time and learned more about the struggles that young people must overcome in order to go to get an education. There are many reasons why young people drop out of school and even for those who complete secondary school, it isn't easy to find work or make a living. That's why vocational training centres have such an important role to play.
Kaliyangile Vocational Training Centre is situated in the main farming district of Zambia offering good opportunities for skilled farm workers to gain employment. The centre has faced its own challenges over the past few years and is not currently fulfilling its potential, although things are beginning to turn a corner. Beekeeping training is underway, and students are enrolled for tailoring and agriculture but are waiting to start. We hope to see the centre become much more active soon and thereby able to help more young people into training and employment.
We met with Persis, the Director, and the management board. There are currently three board members, and they are planning to invite others to join to broaden the mix of skills and get more local people actively involved. With support from Catriona, HATW representative in Zambia, the local team are currently working to renew the registration of the centre with Teveta (Zambia's Technical Education, Vocational and Entrepreneurship Training Authority).
HATW has supported the development of the centre over many years, and when you arrive at Kaliyangile, you see smart looking buildings and well-kept gardens. The new toilet and shower block is nearly complete and the facilities, including a large training workshop, are all in good condition. I checked on the trees planted to mark the 25-year anniversary of HATW, and they are growing well. It is coming to the end of the rainy season – when we arrived in Zambia, there had been so much rain overnight that the road was flooded, and we had to postpone our visit for a day while we waited for the water to subside! On a positive note, everything looked lush and green - the crops are thriving and there is plenty of grass for the cows.
Thank you for supporting this project. I look forward to keeping you updated with how things progress.