Project Report

| Mar 30, 2020
Kaliyangile Zambia March 2020 Update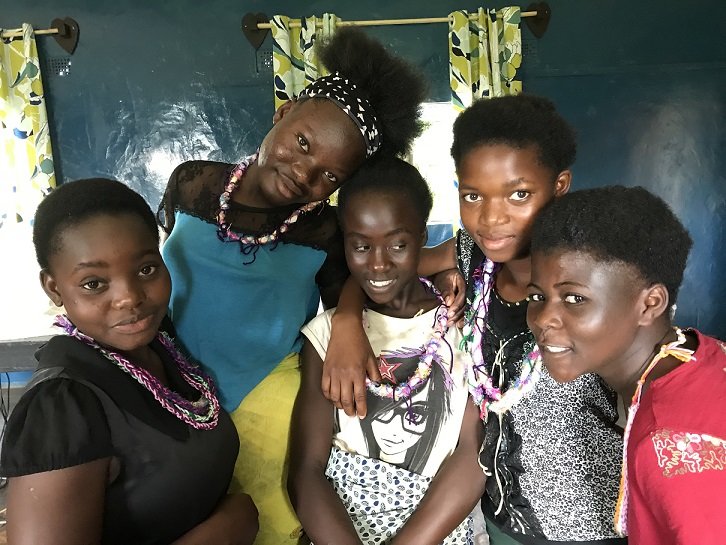 These are very difficult times in Zambia. Following the devastating drought and almost non-existent harvest in 2019, there is still a serious water shortage; as the country mostly relies on hydro-electricity for its power, rationing is reducing this to just 2 or 3 hours in 24! Over Christmas it was hot and humid but the onset of the rainy season was delayed. Everyone was feeling down and greatly in in need of a psychological boost. And then, just after the New Year, the weather suddenly and ferociously changed with tremendously stormy winds and spectacularly heavy rainfall!
In early January, 3 ladies from the UK volunteered with HATW at Kaliyangile for a month.
Persis the centre manager cheerfully comments:
"It was a great start to 2020 for Kali. We welcomed our volunteers Annie, Lone and Margaret. Everyone was excited and looked forward to an interactive and educative moment with the students and the community. Happy, smiling, walking the long distance. The volunteers' passion to share their skills despite the challenging language barrier, different living styles, hot and stormy rains was just admirable. A wonderful experience for Kali.
And now also, our long-lasting dream has started to mature into reality as works slowly but steadily have begun on the workshop...
Many thanks & God's blessings to our overseas partners"
Margaret writes:
"The Kali project is set in the quiet rural area of Chisamba, about two hours from the bustling city of Lusaka. The local village was a hot twenty minute walk, over a railway line, and through maize fields which led to wide dusty road. During my stay I worked with local students, sewing, knitting, crocheting and helping with computer skills. On Saturdays about 16 young girls (aged 3-16) came to the project. They had fun joining in a drawing game, making pompoms and necklaces.
The way of life here is difficult. Average families with 5-6 children struggle. Inspite of this the people always had a smile and a kind word."
Annie adds:
"Early February saw us return home from our four-week visit. It was an awe-inspiring trip: the locals are challenged on a daily basis, the main one during our stay being the intermittent and limited electricity supply - this affected everything from utilising the incubator for the chickens and running the milling machine to powering the computers in class - all of which can impact on the income for the centre. Tough times indeed but there are exciting developments ahead - building of the new workshop classrooms has begun, which will offer additional opportunities in carpentry and possibly metalworking.
Life-changing' can sometimes be a glib phrase but the way the community responds to children in need, taking responsibility for those unrelated to themselves, and the way the children accept and look out for each other, are lessons that will stay with me. They deserve any help and support we can give."
And now in the UK we are in lockdown due to the coronavirus. In Zambia too. There they have had a small number of cases so far, but there is great apprehension. High rates of Malaria, HIV and TB in the community make them vulnerable and poverty makes everything more difficult.
The Kaliyangile centre is making a difference and needs to continue to develop and help support more young people. Thank you for your help in the past - please help us to continue to encourage and support the team there in their endeavours.
Every little helps. If you think you are too small to make a difference, you have never been in bed with a mosquito!