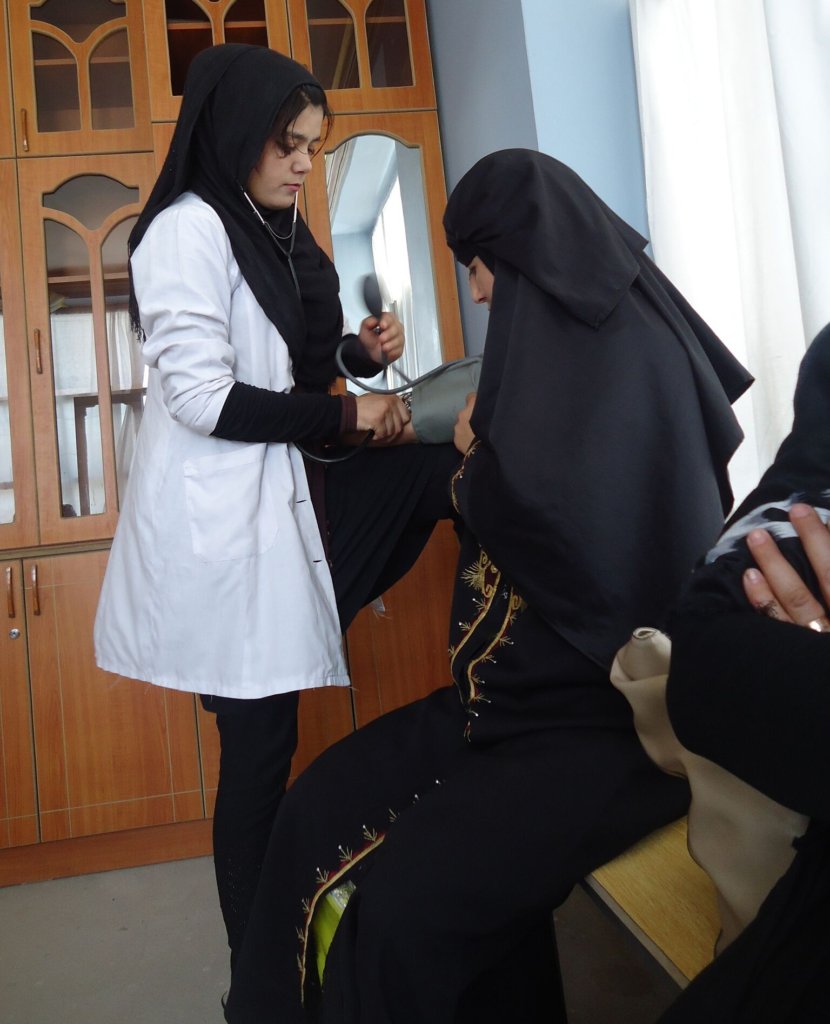 In May 2016, the first baby was delivered at Action for Development's (AfD) Comprehensive Health Center (CHC). We would like to take a moment to honour Sediqa, the midwife who delivered the baby, and who has shown great strength throughout her career. Sediqa, 24 years old, comes from the province of Logar, just south of Kabul.
"I feel so happy when I see mothers and their children safe and healthy, it's the best feeling ever, seeing the happiness in the mothers' eyes when they hold their newborn babies"
Sadly, Sediqa's fate remains unusual among Afghan women of modest origins, and achieving her dream required great amounts of resilience and tenacity. "I came from a humble family in which my father is the only breadwinner", she says. "Therefore it was a great challenge to join the Midwifery Institution after I completed high school. My family had completely rejected the idea. Studying in the Midwifery Institution would add to the burden of our financial situation, which was already precarious. Also, the institution was far from our residence and the commute was dangerous."
Despite her family's initial opposition, Sediqa convinced them to allow her to attend the program. "My passion for midwifery was stronger than my difficult circumstances: I insisted to pursue my goal and managed to re-enter the courses and finish my studies."
Sediqa joined AfD's midwife training project in 2015 in order to stay updated with new health and treatment innovations, and guidelines related to maternal, pre-natal, and post-natal care. "The program was very informative and I learned many new practices and ideas that have enhanced and refined my knowledge. I'm really proud of my profession as a midwife, which I love. I'll continue to spread my message and provide services to women in need."
Training midwives, like Sediqa, is key to reducing maternal and infant mortality in Afghanistan. This is why AfD remains committed to ensuring that mothers and their infants receive the care they need.
We would like to thank you sincerely for supporting our project. Your donations will help to save lives; and support women in a step towards eradicating poverty and hardship in Afghanistan.
Best regards,
The team at AfD
Links: