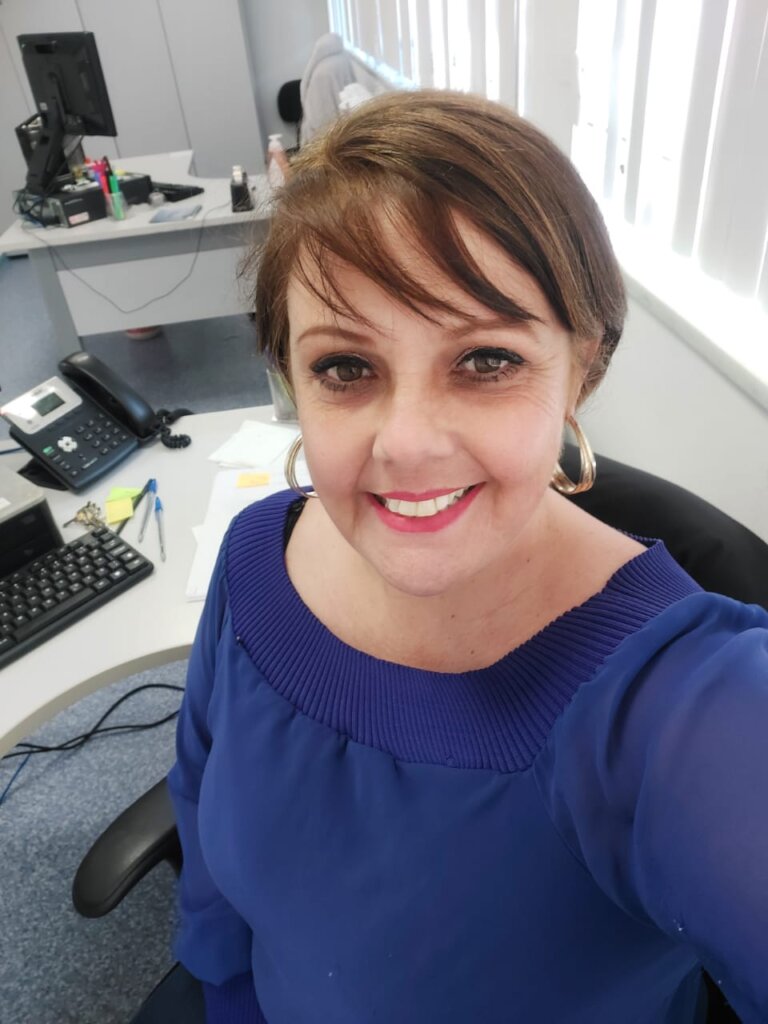 Dear friends,
2021 was a great year at The Trust for the Americas! Your support was crucial in our endeavor to create a brighter future for more people in the region.
Thanks to our donors' support, we impacted the lives of more than 7,500 people in Brazil. Stories like that of Sonia are vivid successes to what we, together, can accomplish.
Sonia lives in Curitiba, Brazil, with her 17-year-old daughter. Sonia arrived at the POETA Center in Curitiba while being unemployed and scared that her new limitations, from a brain aneurysm, would hinder her from getting a job.
At the POETA Center, through our Project POETA DigiSpark, she learned about Computer Science, Microsoft Word, Excel, PowerPoint, and soft skills. She also took the Hour of Code, which helped her develop personally and professionally.
Thanks to her process at the center, Sonia not only applied for a job as a Sales Assistant at Wiser Educação, but she got it! She says: "I felt confident again and was encouraged to train myself and reinvest in my professional career. With this opportunity, I could also improve my daughter's quality of life.
Sonia plans to continue taking courses and acquiring knowledge at Centro Poeta. She's more encouraged and eager to develop more skills to accomplish her personal and professional life.
Once again, THANK YOU for supporting us! Stay tuned for more stories!