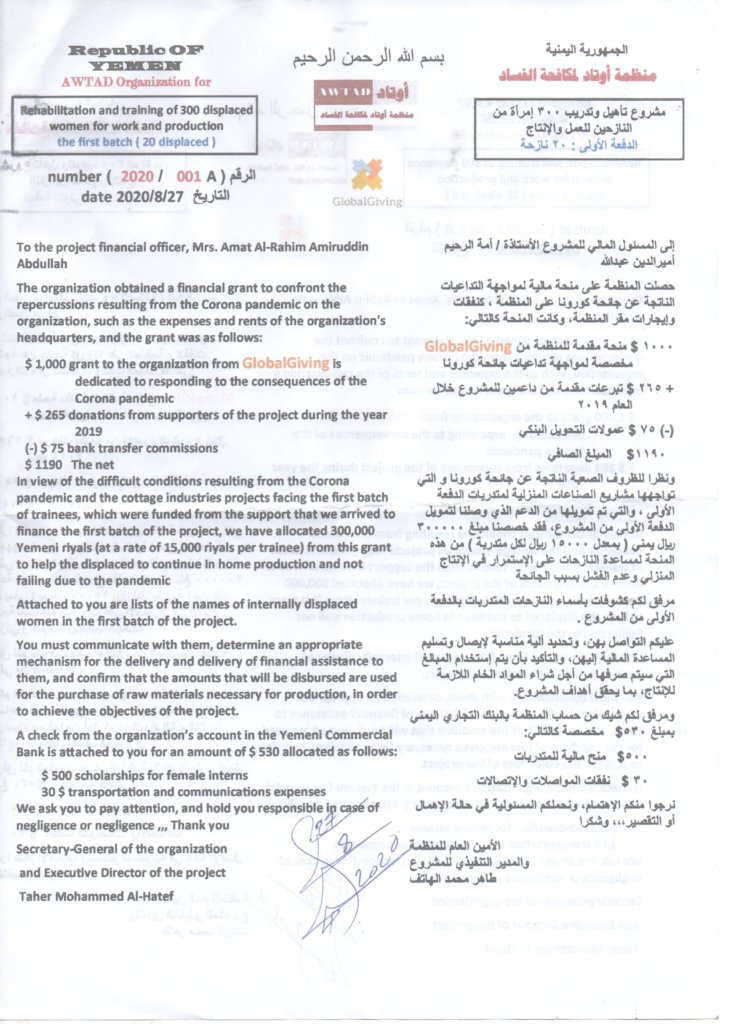 GlobalGiving 1000265. 1190 (2020) -19. 300 (500). . . 70. 30. 280. 290 2400.
Last August, the organization received a financial grant from GlobalGiving to confront the Corona pandemic in the amount of $ 1,000, in addition to donations for the project in the amount of $ 265, and the amount was transferred to our account in the bank in Yemen, and an amount of $ 1190 reached us
The organization decided to use half of the grant allocated to confront Corona, to pay the rents of the organization's headquarters that are delayed for six months (from April to September 2020) due to the Corona pandemic, because the organization's headquarters are located in front of the emergency gate of the Kuwait Hospital in Sana'a, which is the largest treatment center for Covid-19 in Yemen. Full payment of late rentals of 300,000 Yemeni riyals (equivalent to $ 500)
The rest of the money transfer amount was decided by the organization to distribute it to the twenty displaced women who were trained and qualified in the first batch, as their projects were threatened with bankruptcy due to the pandemic.
As a precautionary measure to prevent the spread of the virus, the aid was sent to the displaced women through exchange companies, they were contacted and the financial transfer information was collected, the amount was withdrawn from the bank in the name of the project's financial officer, Mrs. Amat al-Rahim Amiruddin Abdullah, and she was assigned to send remittances to the displaced, and a disclosure facility. Send information from the exchange company
A month after the transfer of financial aid to the displaced, they were contacted to verify the results, and the two closest displaced people were visited to see their home project, and their new products were photographed and attached to the report
The results were very good for projects in the manufacture of perfumes, incense and cosmetics, with a success rate of more than 70%.
As for the projects to manufacture women's bags and accessories, they were weak, and the success rate did not exceed 30%, and the main reason was the lack of leather sewing machines, because displaced women use sewing shops to complete some products, and many sewing shops are still closed due to the pandemic.
We are trying to find solutions for them in the next stage
We still have a lot, according to the project plan, we still have 280 displaced families that need to be rehabilitated and financed
We recently received donations worth $ 290, which is sufficient for the training phase of ten displaced women only, but we need more than $ 2,400 for the production and marketing stages.
We hope the project will receive more donations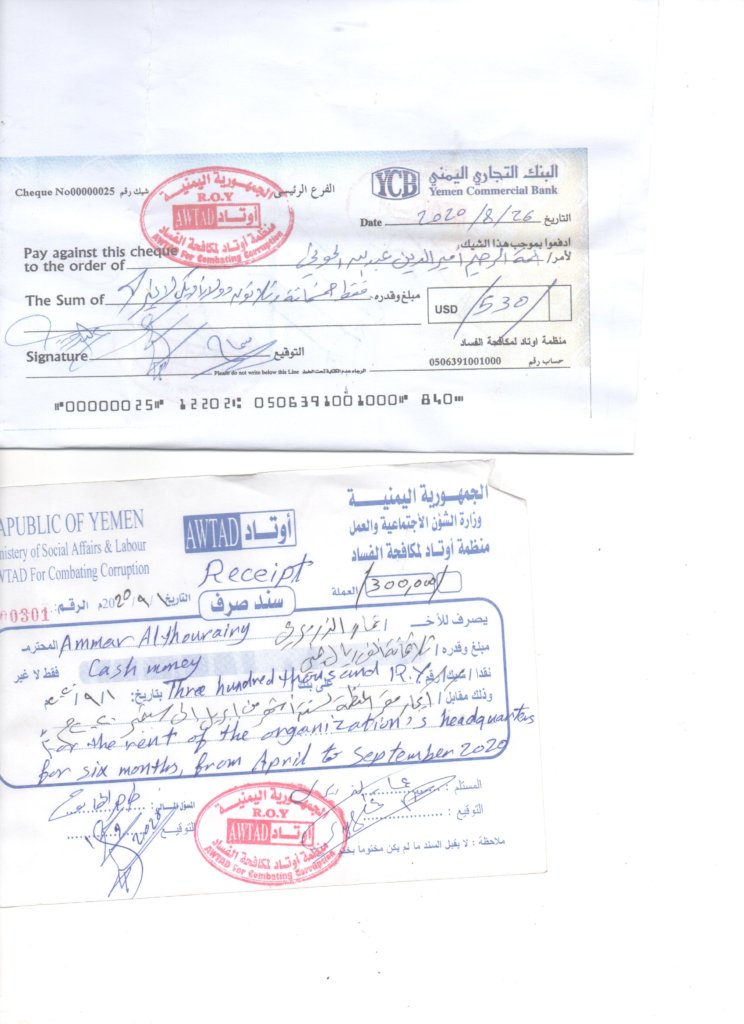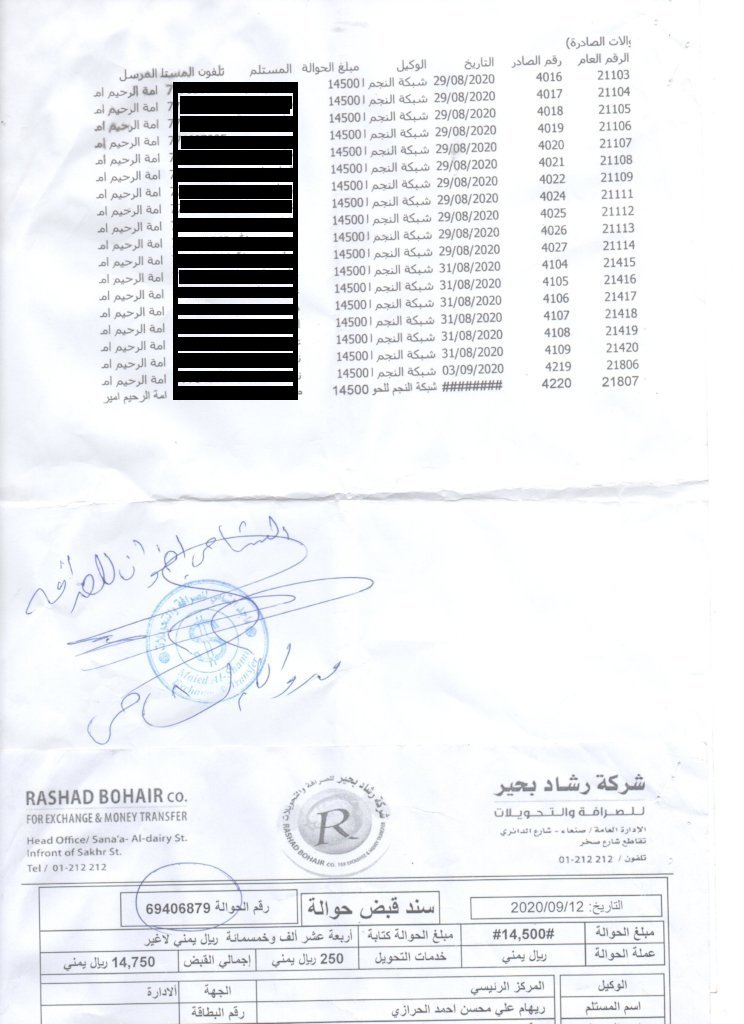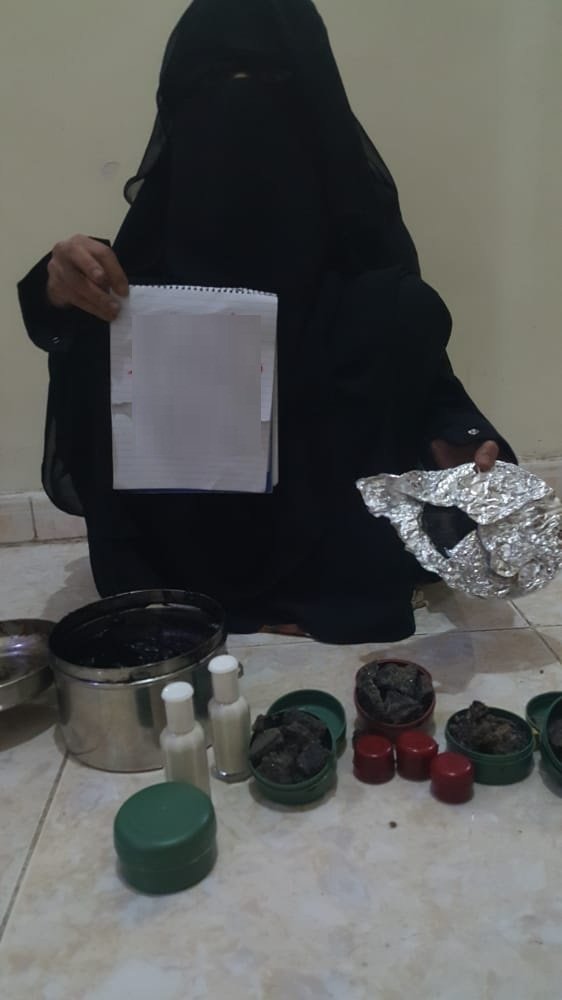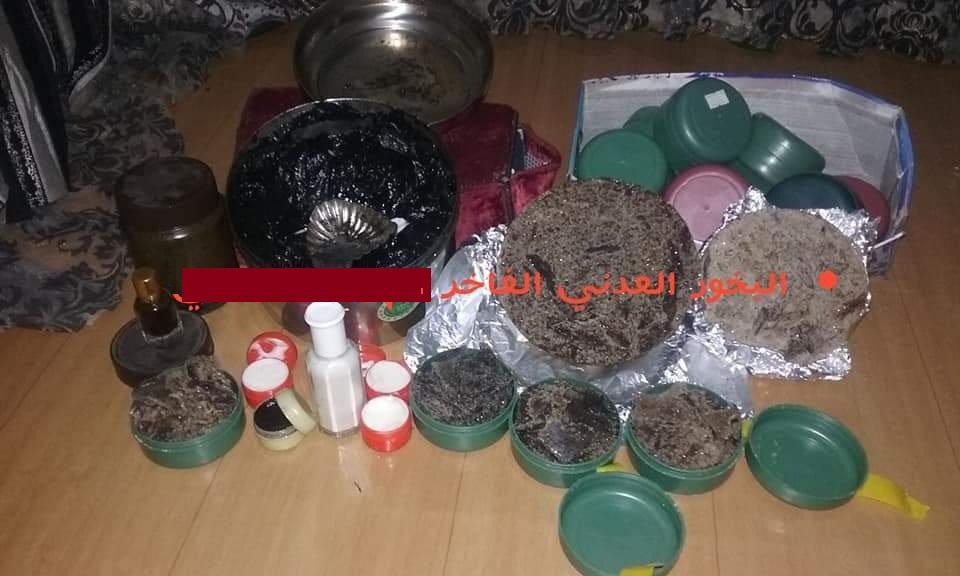 Links: