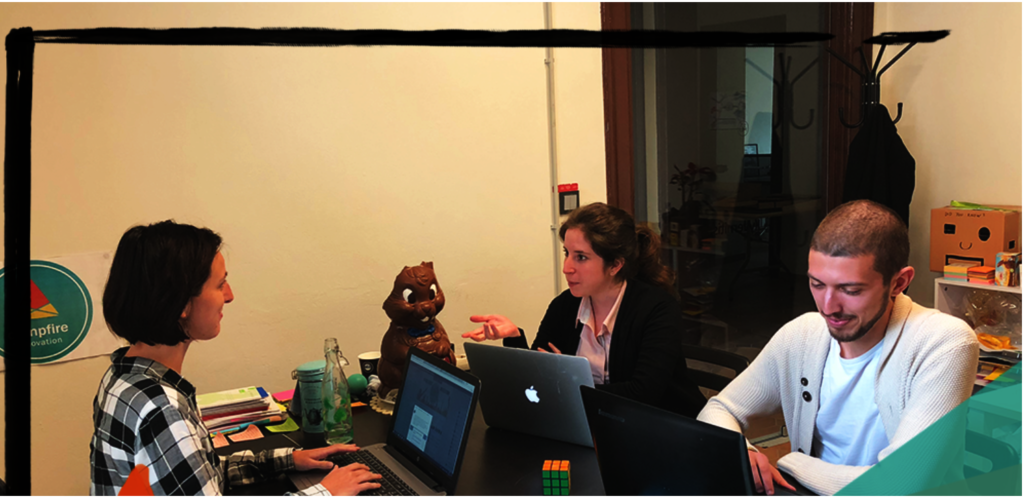 With spiking arrivals in Greek islands and a new government in place, grassroots aid projects for refugees are under pressure to provide support to a growing number of people and proove their worth as humanitarian agents.
The Impact Platform is a tool to track efficiency internally to showcase the work of an organisation to external partners.
Campfire Innovation's Impact Platform
We continued with our work on the Impact Platform in the last few months with some interesting new developments...
In humanitarian aid and the non-profit sector, your best-laid plans are always likely to be changed. This is what happened to us: we set out to onboard 10 organisations to our platform for impact metrics. In our last update, we reported on the 2 organisations we had onboarded.
The feedback we got was the the process to very useful for organisations to review their impact reports and data, especially for those that do not have regular reporting. However, it became apparent that few organisations had the capacity and readiness to go through this process.
How do you address that?
1. Breaking Down the Process
Our tool is composed of two elements: a qualitative and a quantitative assessment.
As part of the onboarding, the quantitative assessment requires an organisation to collect all their historical financial, recruitment and operations data and submiting them to us. We then took on the task of inputing all that information into the database and issuing the dashboard for each organisation.
This was a difficult process that was not accessible to all organisations as it required time to concentrate all data and documents or re-doing some of their records.
The qualitative assesment did not require any preparation. It only needed to be filled in by the main decision-maker in the organisaiton. The multiple choice question results in a "smart aid score" that shows how mindful the organisation has been in creating efficient processes to ensure dignified conditions. More effective processes mean better trained teams, on-time services, better conditions and more.
Capacity building has to be tailored to the need of different organisations. So, we made the decision to break down the process. By making only the qualitative assesment available, we have widened the pool of organisations that can be assessed and trained.
2. Building Partnerships
This year, we are reducing our activities and proceeding to operate on a volunteer basis only. Therefore, we had to make sure that those benefiting from our Impact Platform program were not affected by this.
We've ensured the operations of the platform through donations until March 2020.
Beyond that, we also wanted to make sure that other organisations were able to be fully onboarded (qualitative & quantitative assessment) by expert consultants.
Therefore, we have connected with 2 potential partners to take over the platform and continue onboarding grassroots organisations. This led to a review of our internal training documents to be able to train the trainers.
The need for small organisations to be able to communicate their work is more pressing than ever!
We are proud to have built a tool that can provide that.
The Campfire Innovation Team
Links: