Project Report

| Nov 16, 2023
Report 26 - Solar cooking successes in Haiti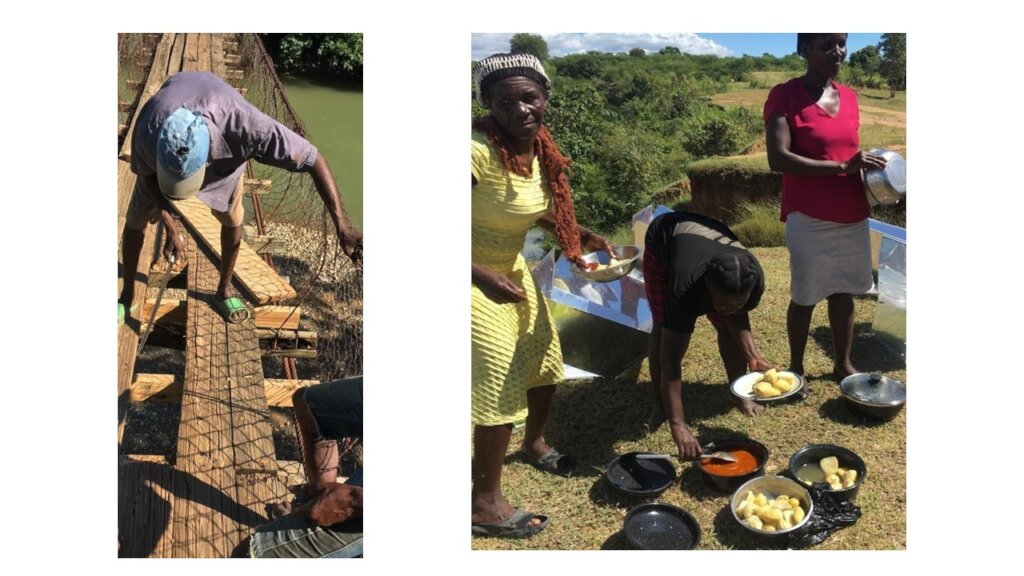 Dear friends and supporters,
( Save the date – Giving Tuesday, November 28, is coming soon. Please be generous! )
Despite the turmoil in Haiti, mostly in the capital city, the PPAF project is recording success in Hinche and Jacmel, including the first sales of solar cookers at both locations. We hope you will be as excited as we are when you read our update and see the attached photos.
The lead photo for this report shows repairs to a dilapidated, dangerous bridge outside Hinche, and a solar-cooked lunch. The bridge is on the way to one of the orphanages where a collaborator supplied solar cookers and a PPAF colleague goes for monitoring visits. Our colleague organized community-led repairs and PPAF covered the costs. He also organized the use of several solar cookers for a community demonstration and lunch that day, which led to sales on the spot.
Also in Hinche, another colleague is using solar cookers for demonstrations and light lunches after Sunday services at her church. She manages one of the orphanages PPAF supports, across the street, and has borrowed cookers from those supplied by our collaborator. Now that PPAF's first shipment has arrived, she is gaining customers for these.
That first shipment for Hinche came through an airfreight piggyback arrangement with our collaborator and never had to pass through Port-au-Prince. We have placed the supply with the community group REPASERVONOUS, with which PPAF has a relationship. They make them available to our PPAF colleagues and are gearing up to make sales themselves.
The first shipment for Jacmel has also come through a piggyback arrangement, with our friends at the Art Creation Foundation for Children (ACFFC). These did have to pass through Port-au-Prince, and we are glad they arrived safely.
Our PPAF colleague in Jacmel received this supply. He has been conducting solar tests and demonstrations for quite some time. Now he can begin to make sales. He has met with some of those for whom he has previously conducted demonstrations. Recently he led a large and successful demonstration, leading to sales, in the public park.
At the ACFFC itself, PPAF has been supporting solar cooking classes for the low-income children connected with this center. Recently the students met the challenge of preparing a solar-cooked lunch, with several dishes, for the annual meeting of all staff. It was a big success.
We want to acknowledge and thank our collaborators in these exciting steps. The work by colleagues in orphanages, church, and elsewhere around Hinche has relied on donations of SunDome Solar Ovens, from Solar Oven Reflectors, LLC. The work at ACFFC and by our colleague in Jacmel has relied on purchases from Haines Solar Cookers, LLC. We are glad to call upon several organizations and individuals for advice and a hand. Going forward, we intend to create and build small business opportunities, including local assembly and distribution.
Thanks to all for your support!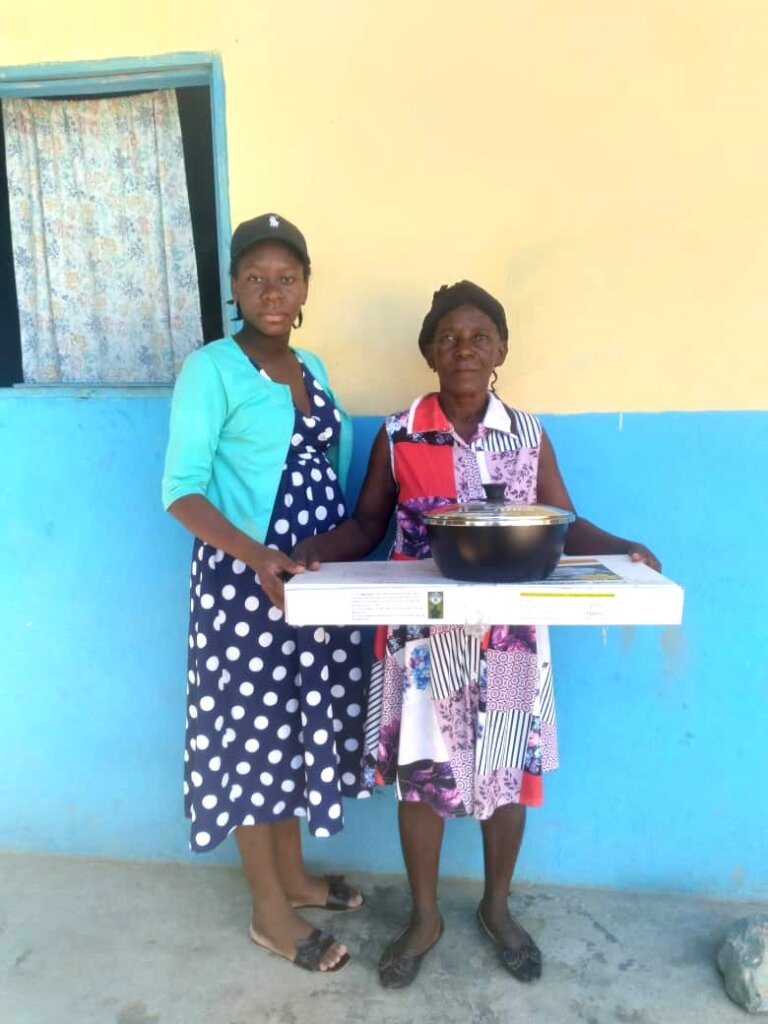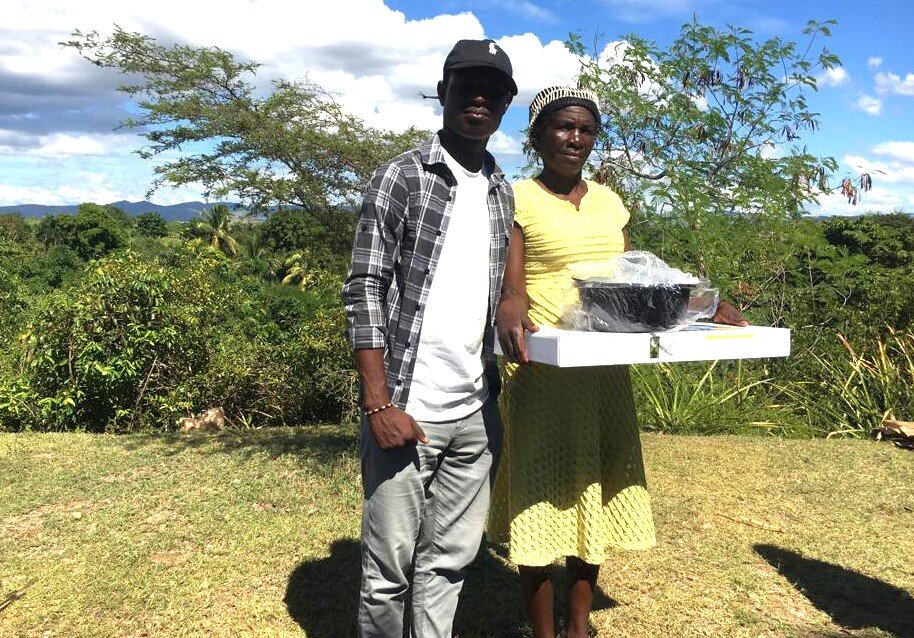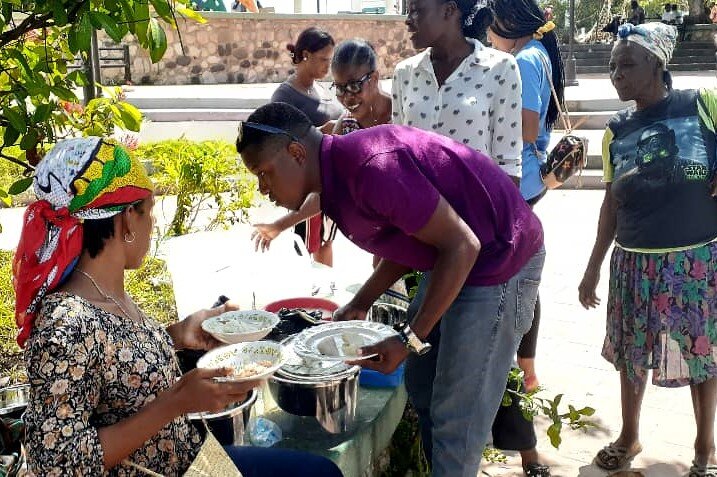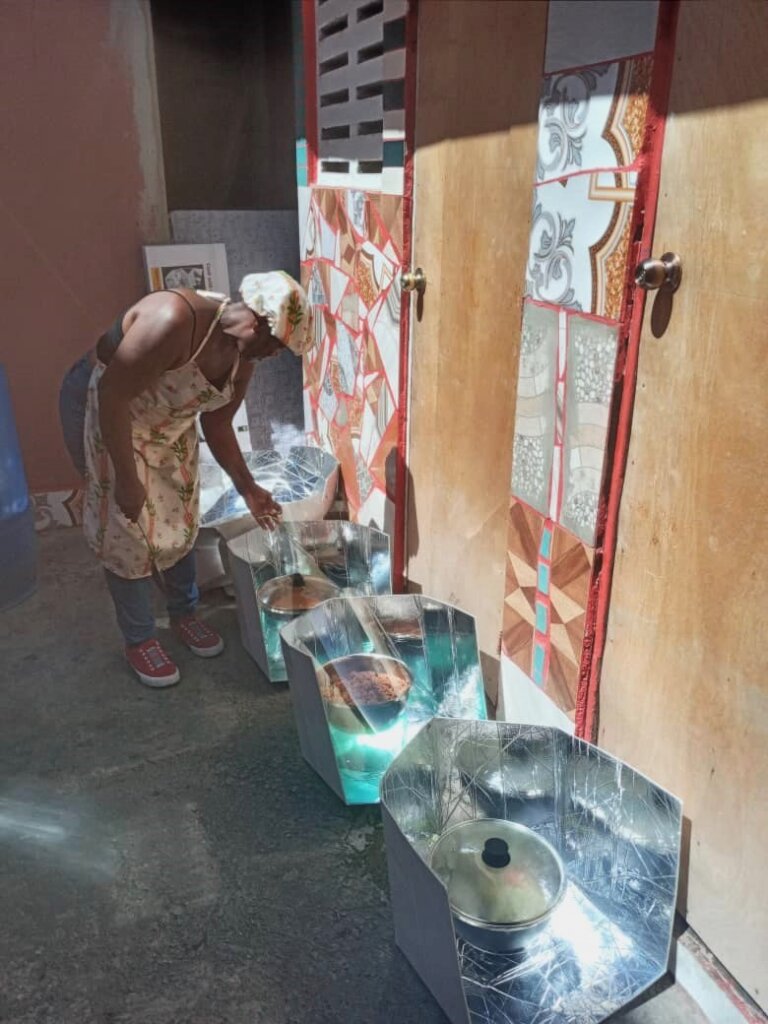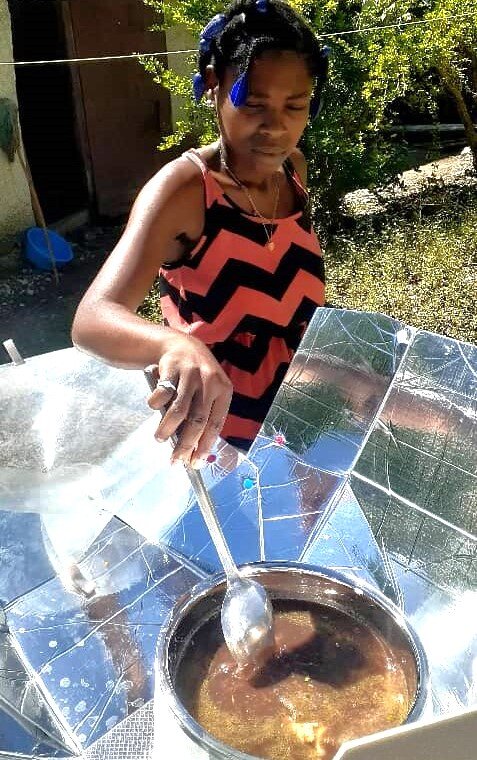 Links: