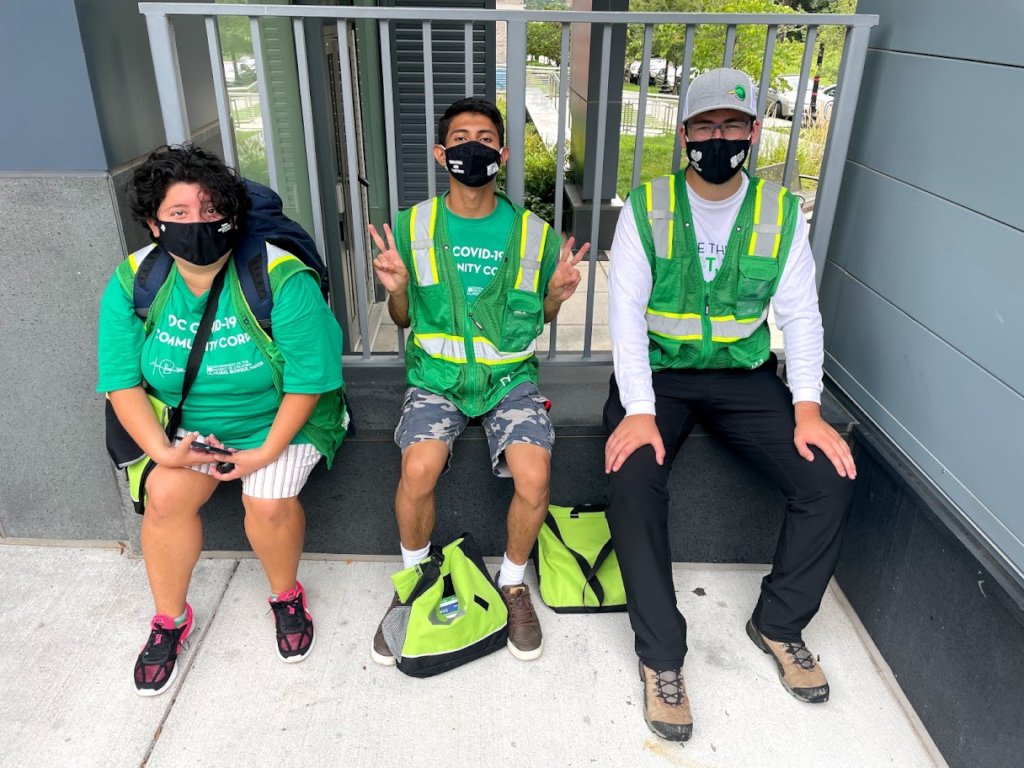 LAYC's COVID-19 ambassador program, in partnership with the DC Mayor's COVID-19 Community Corps, came to an end in September. Since June, our ambassadors have worked tirelessly to inform DC residents about the virus, build vaccine confidence in those that are still vaccine hesitant, and help residents protect themselves and their loved ones by getting vaccinated.
We are so proud to be able to address the disparities in our community in terms of reduced access to resources, facts about the virus and vaccine, as well as connections to vaccination sites, which is particularly pronounced among communities of color.
"Given the lack of available information about the vaccine, I'm very proud of my team for spreading the right information and trying to help people understand what the vaccine is and how it fights against the virus."
- Noemi, LAYC Peer Educator and former LAYC client
In just three months, seven COVID-19 ambassadors were able to get 5,000 people vaccinated through their tabling and canvassing effforts! In addition, they worked hard to address the low youth vaccination rates in DC, visiting local middle and high schools to provide information directly to youth in the community. We are also thrilled to report that our main site in Washington DC is now an approved COVID testing site, providing one more way for us to keep our youth healthy.
Your support has been invaluable to our work promoting community health throughout the pandemic and our team is truly grateful.
Thank you for your continued caring and generosity,
Lupi Quinteros-Grady