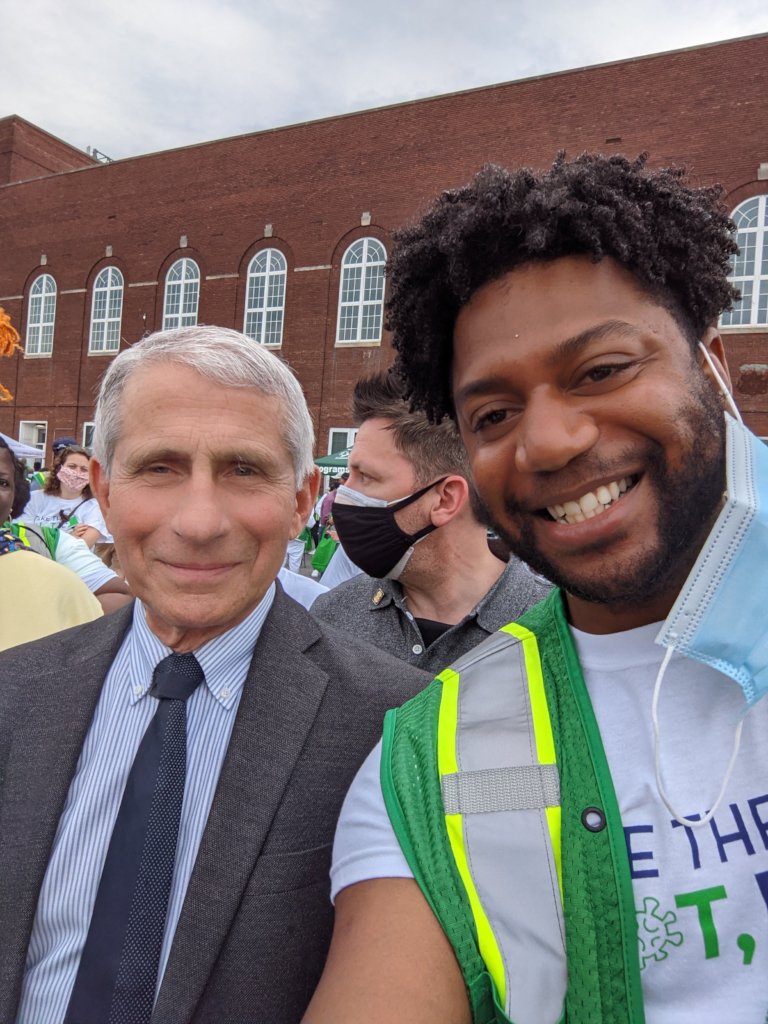 Since the pandemic began, LAYC staff have mobilized to support LAYC youth, their families, and our community at large to provide services such as COVID-19 education and outreach, food and rental assistance, and so much more.
Your support has made it possible for us to secure critical resources and ensure the health and well-being of thousands of families for over a year!
LAYC: A COMMUNITY LEADER IN THE FIGHT AGAINST COVID
Internal COVID-19 vaccine education and outreach efforts carried out by our Health Promotions and Community Wellness teams have been nothing short of remarkable; 87% of LAYC staff have already been fully vaccinated.
Our staff have also continued to share COVID-19 information and vaccine updates with LAYC clients and provide COVID-19 screening to youth to promote health and encourage vaccination in our communities. In addition, LAYC's Prince George's County, Maryland team hosted a COVID-19 vaccine clinic this month. Partnering with Luminis Health, we vaccinated 78 youth and their families at a fun summer programming kick-off event!
I am proud to announce that LAYC's Health Promotions Team recently joined Mayor Muriel Bowser's Office to continue combatting COVID-19 with the Take the Shot, DC campaign, which aims to provide vaccine education and vaccination opportunities to residents. Our team has already recruited 27 COVID-19 Community Response Corps members to knock on doors to engage residents, primarily in Wards 7 and 8, about the vaccine.
On June 19th, LAYC and its Community Response Corps members joined the Mayor's Office, DC Hope, DC Health, and American Airlines at a Take the Shot, DC event at Anacostia High School, located in Ward 8, to encourage vaccination.
We are all hoping for better days, but we are encouraged to see the progress we are making, understanding there is still much work to be done.
We cannot continue to support our communities without the support of individuals like you.
With gratitude,
Lupi Quinteros-Grady