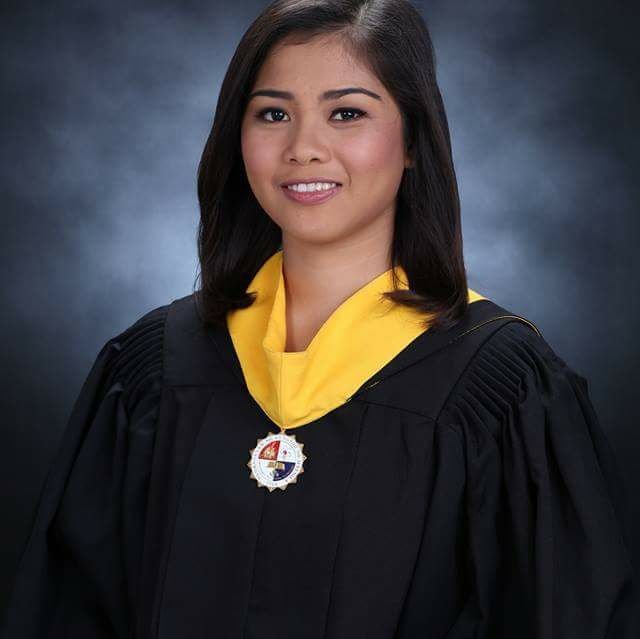 Arlene has not yet lived in a place she can call her own home. She has been used to staying on the streets and open spaces around Metro Manila.
What keeps Arlene going is her positive outlook and determination. Her circumstances did not stop her from actively pursuing a good education.
Now, she makes her family proud as a college graduate with a degree in Human Resource and Operations Management from the Pamantasan ng Lungsod ng Maynila.
"Kahit sobrang walang wala ka, dapat maghold ka sa dreams na makakatapos. Buksan mo ang sarili mo sa mga opportunities (Even without money, you should hold on to your dreams of finishing school. Open yourself up to opportunities)," Arlene said.
SEARCHING FOR HOME
The 21-year old recalls her early days living with her family at a parking lot near the CCP Complex in Pasay City. Arlene's parents did not have stable jobs, and at a young age, she had to help sell goods in a cart to earn for the family. Things got worse when their makeshift home at the parking lot was demolished by police.
"Napunta po ako sa isang center para sa mga bata. Pero tumakas po ako at hinanap ko po yung pamilya ko sa kalye (I was brought to a center for abandoned children. But I managed to escape and find my way back to my family on the streets)," said Arlene.
As the eldest of three siblings, Arlene knew early on that she had to be strong for her family. Her father found a small room for rent along Roxas Boulevard. But they were also asked to leave because her father had arguments with the caretaker. It seems Arlene and her family were not lucky in looking for a place to stay.
But they persevered while on the streets. Arlene's father sold 'buko' (coconuts) in a cart and walked along Roxas Boulevard. The caretaker of the warehouse where the coconuts are stored took pity on Arlene and her family.
"Naawa sa amin yung caretaker kaya pinarenta niya yung likod ng bahay niya sa amin. May natutuluyan na kami (The caretaker allowed us to rent a small place behind his home for a cheap price. Finally, we had a place to stay in)," Arlene said.
LEARNING AND SURVIVING
Even without a permanent home, Arlene was able to learn and go to school. She joined Childhope's alternative education sessions around Manila. She was drawn to the program because she was fascinated by the street educators and their teachings. Also, the street children are given free food during the sessions.
"Nung una, saling pusa lang ako. Pero bigla na lang lagi na akong nag-attend ng sessions. Yung mga natutunan nagagamit ko sa buhay. Nalaman ko yung karapatan at responsibilidad ko, at natutunan kong pangalagaan ang aking kalusuguan (At first, I was joining the sessions inactively. But I found myself taking the lessons and applying them in everyday life. I learned about my rights and responsibilities as a child, and I learned how to take care of my health," said Arlene.
Soon, Arlene was leading other street children by becoming a Junior Health Worker. Childhope trained her how to treat wounds through First Aid, and how to help other street children to practice proper hygiene and basic health care. Through Childhope, she was able to develop her potentials.
"Dahil po naging active ako sa mga activities, at sa kagustuhan kong makatapos, awa po ng Diyos at naging beneficiary po ako ng Educational Assistance Program. Sa tulong po ng mga sponsors, nagkaroon po ako ng pagasa na makakatapos ng pagaaral (Through my active participation in the activities, my desire to go to college, and with God's mercy, I became a beneficiary of Childhope's Educational Assistance Program. With the help of generous donors, I found hope that I will be able to finish school)," said Arlene.
PERSEVERING THROUGH CHALLENGES
Arlene eventually went to college. With the outpour of opportunities came the non-stop challenges. Sometimes, the family and financial problems were too much.
"Minsan po wala talagang kinita at isang basong kape lang ang pinagsasaluhan namin sa buong araw. Minsan yung natirang kanin ng kapitbahay na binibigay sa amin, yun na yung ginagawa naming sangag sa gabi (Sometimes, when we really had no money, we had to make do with sharing one glass of coffee to last us throughout the day. Sometimes, our good neighbors would give us left over rice and we would use this as fried rice for dinner," Arlene said.
But Arlene chose not to give up. She used the challenges, and the sacrifices of her parents as motivation to work even harder. Arlene says she couldn't have done it without a support system.
"Hanggat may gustong tumulong sa iyo, kunin mo at pagbutihin mo ang pagkakataon. Pero huwag mong hintaying bumagsak sa yo ang mga blessings. Kailangan maging aggressive sa pagtupad ng pangarap (As long as there are people willing to help, grab and make the most out of opportunities. But don't wait for blessings to pour. You have to be aggressive in chasing your dreams)," Arlene said.
It is this drive that keeps Arlene set on achieving her goals to give her family a permanent home, and ensure a better future for them.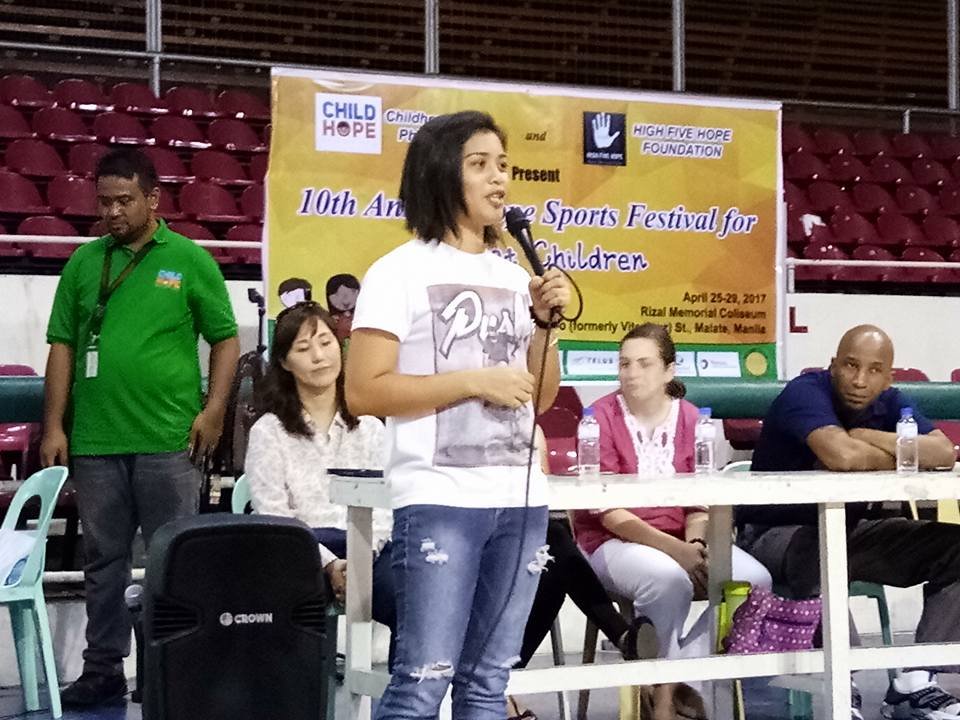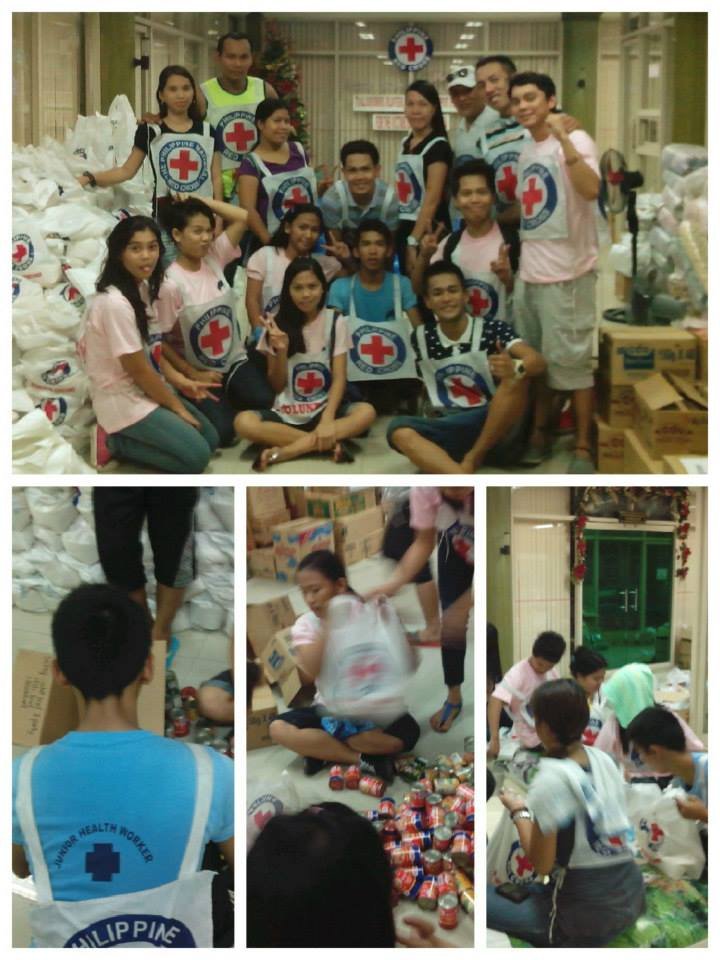 Links: