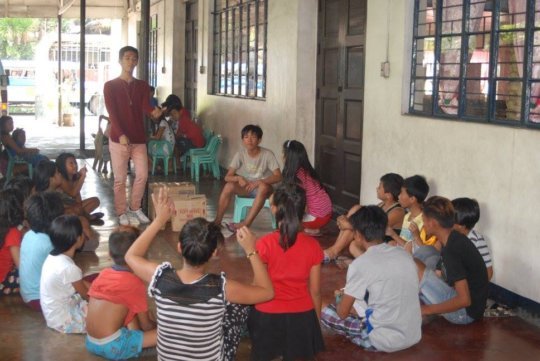 PJ, Isko, and Louie are men of the streets. Their stories speak of different lessons, yet they are all intertwined by a key theme: education opens opportunities for those who work hard for their dreams.
As young boys, life for PJ, Isko, and Louie revolved around survival --- getting by with the little they have. PJ used to help his mom out with their store, but eventually resorted to begging from people so he and his family could have something to eat for the day. Besides begging, Louie and his siblings also took turns scavenging for plastic bottles and selling them to help feed the family. Isko and his family also suffered from poverty. With little to no support, he had no direction with his life and was on the verge of giving up.
But with prayers, hard work, and determination, life took a turn for the better for the three young men. And it started when they realized the importance of learning and pursuing a good education.
STREET EDUCATION
PJ, Isko, and Louie joined Childhope's street education program for street children. They attended alternative education sessions --- where they learned about reading, writing, children's rights, good values and spirituality. They enjoyed watching videos that taught them about the basics of proper hygiene, and the importance of family, friendship, and dreams.
But more than literacy and numeracy, the street education program equipped them with life skills to overcome challenges. Through their active participation in the program, PJ, Isko, and Louie slowly developed their talents, built their confidence and self-worth, and carved out a better future for themselves.
It's not an easy journey, and there will always be people and circumstances trying to break you and bring you down. But you can always make a choice to use these problems as opportunities to learn and do better.
"By not giving up in the face of adversity, I assure you that you will become stronger. You can only live a life worth living when you finally decide to face all of their fears and take the first step forward," said PJ.
GIVING BACK
At present, Pj, Louie, and Isko are all paying it forward in their own simple ways. From a street child, Isko is now a street educator who is on a mission to create more "Iskos." He said nothing makes him happier than protecting, guiding, and empowering the little street children.
"I want to make a positive impact in the lives of thousands of street children, just like my former Ates (elder sister) and Kuyas (elder brother) from Childhope. I want street kids to know that life does get better if you keep your head up and work hard enough," said Isko.
Louie is also with Childhope as a Mobile Music School Coordinator. He still goes around the streets of Manila but with a higher purpose --- to share his passion for music with the street children he cares for. He teaches the basics of playing instruments like guitar, keyboard, and drums and also hones the street children's talents in singing.
"I am happy to share the knowledge and skills I have not only about music but how it helped shape me as a person. It's overwhelming to see that they are learning," Louie said.
PJ also worked with Childhope as a street educator after he graduated from college. He went out of his way to teach street kids the best way he can. Now, he continues to embark on his new life at sea and remains hopeful to fulfill his dream to be a machinist to help more people.
'SHARING KINDNESS'
The street kids' dreams live on. And with your support, more and more street children can be like Isko, Louie, and PJ --- alreadly living stories of success, hope, and inspiration.
We encourage you to be part of our street education program, by giving back in the best way you can. There are a lot of opportunities to share the kindness --- you can donate and help us fund and sustain our programs; you can help us with in-kind donations; and you can volunteer to share your time, talents, and skills to hone the street children.
By sharing the kindness, you can be part of a meaningful journey of transforming the lives of street children. Why wait? The time is now.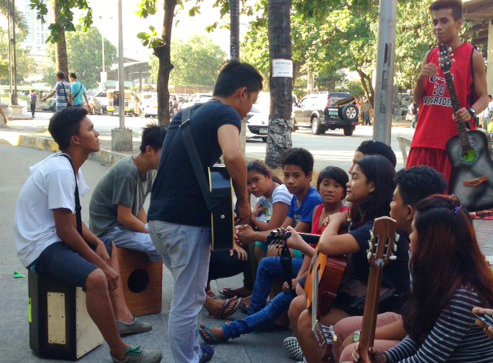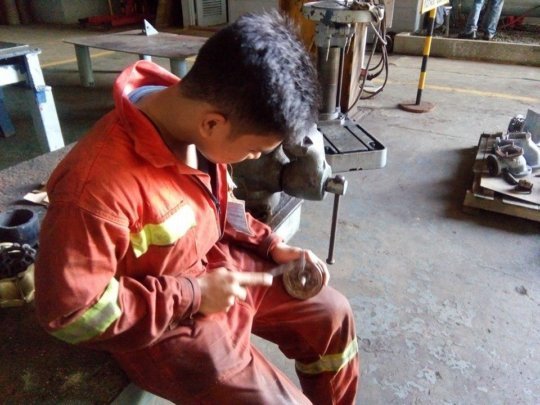 Links: