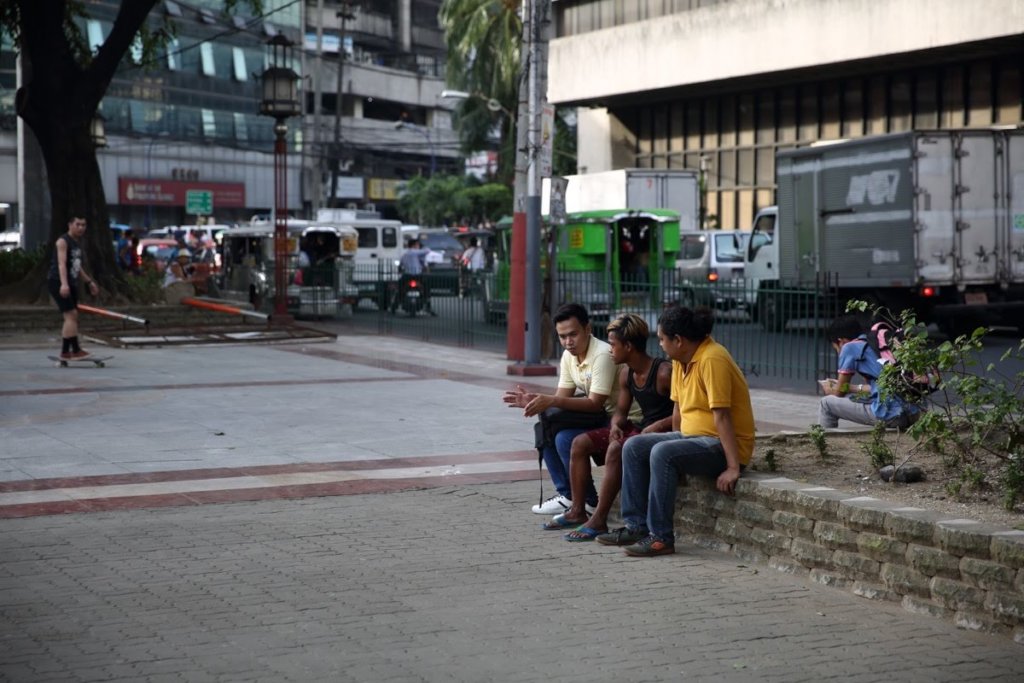 *Name has been changed to protect the privacy of the child.
My name is Arnold, I am homeless 21 years old, and I am a survivor.
Way back before, the only means for us to survive from hunger was through begging money from other people. My mother was a helper in a public market near our place and my father was nothing and had been addicted to illegal drugs since I was 10 years old. At a very young age, I already had a notion in my mind that I needed to help my mother in providing food to the family. So right after school, I ran out to the streets of Quiapo and beg something from people while carrying my youngest sibling with my skinny shoulders.
But the most tragic point of my life was to start at age of 14 when my mother died because of her chronic lung disease. Due to loss and pain, I started not going to school and joined the legions of rebel youths who fend for themselves by robbing and pickpocketing. I also learned from them how to use, buy, and sell illegal drugs. 30 packs of cigarettes and bottles of beer every day were my norm for four years. After experiencing emotional and physical pain at a young age, I found solace in alcohol, which helped me escape my family reality and fit in with those around me. My addiction had already taken me by age 17 and eventually I was sent to jail. Yet the binges continued. I was in and out of the system for years, moving to different places, until I spent weeks in jail. It was during this time that I learned about Childhope Philippines and I finally admitted could no longer outrun myself.
I was ready to stop the cycle. I describe it as a moment of self-actualization: "I needed to change, I needed to do something, I wanted to get sober."
How did Childhope Philippines help?
I finally accepted the power addiction had over me, I seek help from Childhope Philippines. With help from the Street Educators who challenged and motivated me, I realized that sobriety would be possible and that I could live a healthy and fulfilled life despite all that I had gone through.
While attending regular alternative education sessions, my days consisted of individual counseling, group discussions, and a bit of homework for self-improvement. Each of these activities not only taught me to speak about myself but to also learn about others. Childhope's social workers, who were willing to speak with me at any hour of the day, helped me develop new habits that replaced the ones I had developed in the real world. But when I reached a point in treatment where it was time to transition from full-day treatment to half-day, panic set in. Unsure of how I would react to a less structured environment, I began to apply the skills I had learned from my Street Educators. As I began attending VocTech training, it became clear that I was ready for life. I have come a long way since receiving help at Childhope Philippines.
At present, after finishing the training on Food and Beverage Services, Arnold was lucky to get absorbed as an employee by the establishment where he engaged his on-the-job training and is now assigned in their newly opened branch in Angeles, Pampanga. Although his original plan after the training is to study in college after passing the Alternative Learning System Equivalency Test (he passes the test last April 2019). But he decided to set aside it first and just proceed to his employment. His decision is to allow himself to help first his other siblings whose currently under the care of a Christian church in Tayuman Manila.
"I'm so grateful that God used the Childhope to find me. I'm also grateful to the people who give their time and support so that I can have this wonderful opportunity", Arnold said.
---------
Help us to give street children and youth the hope, education, and development they deserve. Donate today!