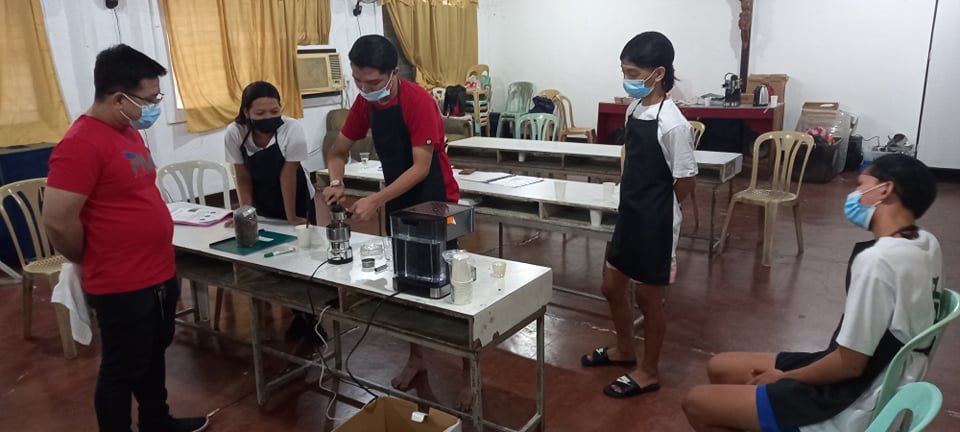 Despite the ongoing current situation due to pandemic, implementation of the Street Youth Empowerment Project for the 2nd batch of its FY-2021 still managed to take place although delayed, due to unexpected further lockdowns and restrictions, as well as changes in implementors of the project.
All youth were thoroughly oriented about the project and what to expect of them in compliance with their engagement. As always expected in the orientation, most of the youth were thinking that the project will provide them work after their engagement. Hence, it was corrected and instead; told them that the project will help them to acquire motivation and skill and be able to open opportunities to be more competitive for job application.
Preliminary sessions on Skills For Life (SFL), Financial Education, and Entrepreneurship Sessions were scheduled and conducted after the initial orientation of the new batch. There were six (6) sessions facilitated for Skills For Life while the session on Financial Education was facilitated in three (3) sessions and (2) sessions were allotted for Entrepreneurship. These were all held in Adamson University SV Hall.
Skills For Life (SFL): These sessions help them to learn the different life skills that they need to develop among themselves and guide them in achieving their goals. The modules of Skills For Life consist of the following:
Self Awareness
Interpersonal Relationship and Communication Skills
Coping with Emotion and Stress in a Positive Way
Critical Thinking and Decision Making Skills
Problem Solving and Conflict Resolution Skills
Financial Education (FinEd): Financial Education (FinEd) allows the participants to learn how to distinguish needs from wants and be able to identify the different levels of importance of their needs in order to prioritize with regards to spending their money. This is to help the youth in understanding the value of money by spending them wisely. Moreover, the session encourages the youth participants to develop their habits of savings. Thus, as an application of their learning, youth were encouraged to start saving voluntarily. The Financial Education Sessions consists of the following topics:
Preliminaries (Life Dream- Personal, Family, Peer, and Community; NEED vs. WANT)
Difference between LOAN and SAVINGs
Importance of BUDGETING and PLANNING
Entrepreneurship: The session topic was interesting for the youth, which they were able to enhance their skills in terms of the micro-business and marketing strategy. These training sessions will help them to improve their knowledge of the marketing business. This will also help them to manage their budget in putting up a small business by their own strategy. The Entrepreneurship Session consists of the following topics:
Marketing Strategy
Entrep 101 Writing a business plan for Small Business
Service Sills Training (SST): There were ten (10) youth and twelve (12) youth who took the Barista and F&B Service courses, respectively. The training was scheduled every Thursday and Friday only due to the availability of the resource person from the MMDC-TESDA. The ongoing training of BARISTA and Food & Beverage was also timely scheduled from Morning and Afternoon Session and it was held in SV Hall Adamson University. Service Skills Training courses taken by youth participants are as follows:
Barista
Food & Beverage Services (F&B Services)
Livelihood: This training session was also implemented for three days whole day session, that was held in Adamson University SV Hall, We divided the group of 22 participants into morning session and afternoon session, so it will not too crowded during the face-to-face session, to follow strict health protocols. Livelihood Training: The Silk Screen Training Session
Introduction of Silkscreen
History of Silkscreen
Actual Demonstration and Printing
At present, street youth participants were observed to have been prevented or reduced their engagement in some vices and negative habits, by participating in more productive activities.
Within this project, youth participants are beginning to realize the importance of identifying goals or dreams in life that they want to accomplish. Their perspective and personality in life were improving as manifested and shows unexpectedly.