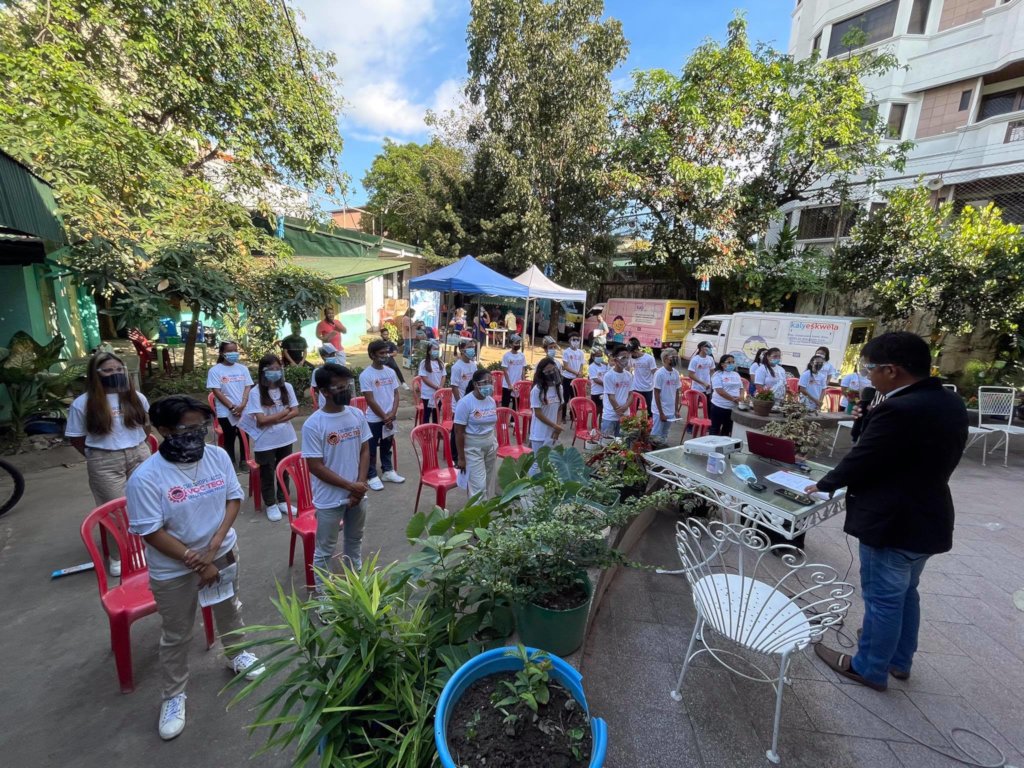 MANILA, Philippines – In light of the COVID-19 pandemic, Childhope Philippines Foundation Inc. in partnership with ACC21 held its annual recognition for street youths who were successfully completed their vocational-technical skills training under Street Youth Empowerment Program (SYEP), on March 2, 2021.
A total of 30 street youth students — ­eleven (11) participants from Batch 2019 -2020 and nineteen (19) from Batch 2020 -2021, completed their 6-month training in Food and Beverage Service and Barista course and had been recognized. The actual number of participating students is lower than expected. Nevertheless, the event was still full of inspiration and fun as graduates proudly walked and accepted their certificates symbolizing their perseverance in education.
In the welcome remarks given by the Assistant Executive Director, Ms. Quinto is grateful and she is proud of the dedication shown by each student to finish their training despite that there is a current pandemic. "You just proved that even if you are poor, you have a dream that you want to come true. You proved that you can fulfill your dream. And this is the beginning of reaching your dream. Be proud of it". Ms. Quinto said.
Also, the highlight of the event was the sharing of personal stories of the three successful graduates of SYEP, Joshua (Barista, 2017), Jake (Food and Beverage Service, 2017), and Patricia (Food and Beverage, 2018). A common note in their speeches was the impact of the training they received from Childhope and how it has shaped their skills and qualities to become better individuals ready to join the workforce or take on higher education.
Capping off the event, Ms. Barasan, Assistant Program Manager, expressed her closing heartfelt gratitude to graduates for choosing to be part of the program as their second home. She also reminded the graduates to always carry with them the good values that the institution has instilled them.
The event was also graced by the presence of Childhope Ph staff wherein everybody strictly and properly followed the health protocols such as all graduates were wearing masks and face shields during the event, checked body temperature before the sessions, sanitized all the gadgets before and after the event, and strictly maintain physical distancing.