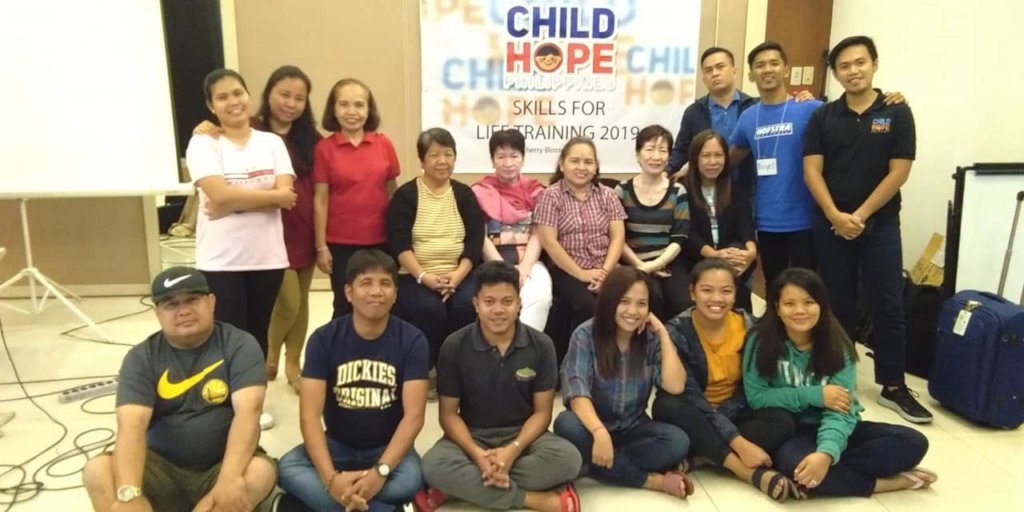 MANILA, Philippines –Aiming to build capacities for better understanding and delivery of alternative education sessions, fifteen (15) Childhope Philippines Street Educators participated in the three-day Skills For Life Training-Workshop last March 2019.
The Skills for Life training is basically designed for a systematic and comprehensive positive youth development and prevention material for young people and teaches life and citizenship skills within a safe, caring and consistent environment.
The said training-workshop will provide the Street Educators with the knowledge, practical skills and confidence to enable them to conductthe Skills for Life moduleswhich are part of the alternative education sessions among street children and youth participants of the program.
Among the topics discussed were as follows: (1) carrying out skills assessments, (2) discussing individual goals with street children, (3) designing learning programs to suit their needs and abilities, (4) preparing teaching materials, (5) using a range of resources such as worksheets and computer softwares, (6) delivering individual and group teaching sessions, (7) proper record-keeping, and (8) guiding and supporting learning support assistants and volunteers.
"Practical training is needed by Street Educators like us to gain confidence in our work of teaching and providing individual support for disadvantaged learnerslike the street children and youth we teach, particularly related to communication, problem solving, literacy, attitude and resilience", said Elton Adan, one of the Street Educators who participated.
"The training program should be focused on helping the Street Educators to develop their learners' positive attitudes based on the skills they have. Also, raising street children's independence and nurturing the personal development require a teacher training for developing self management, study skills and self-assessment" explained Ms. Eileen Dizon, facilitator and resource speaker for the training-workshop.
The Skills For Life Training-Workshop is made possible through a capacity-building grant from the Leger Foundation.