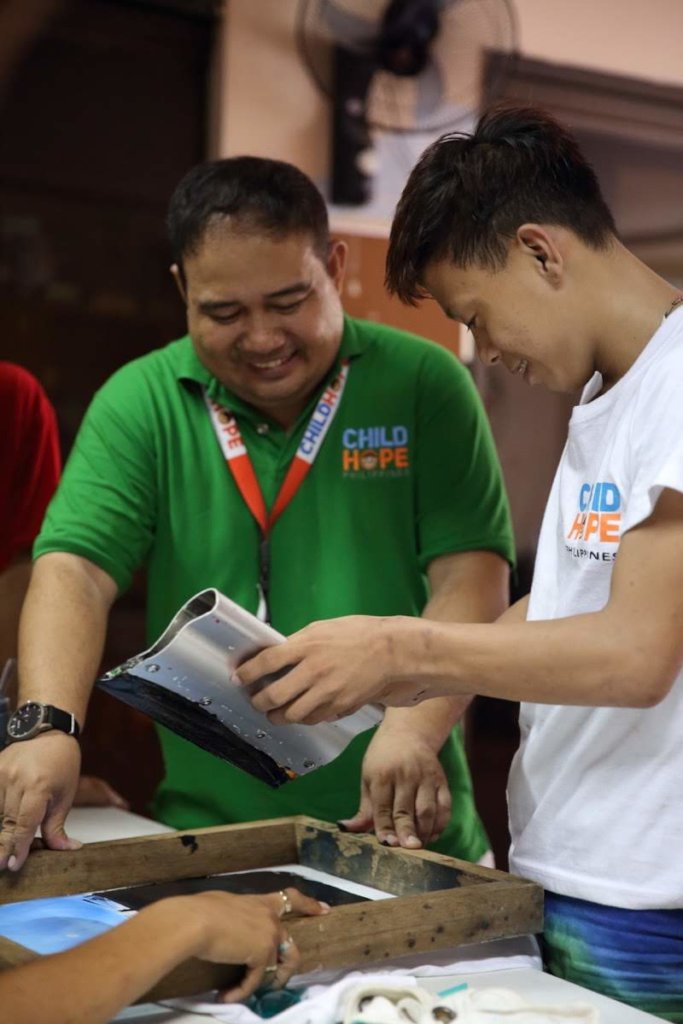 Childhope Philippines continuously provides skills training to the underprivileged youth and their families to enable them to earn for independent living and provide a sustainable pathway out from staying and living on the streets.
Under its banner program, the Street Education and Protection Program (STEPP), the Vocational - Technical Skills Training Project for street youth gives opportunities to develop their skills, build their character and confidence, in the hope of finding a decent job to earn income to support themselves and their families.
Moreover, the goal of this project is to tap local experts in different skill areas which are in demand in the community. Among them are car washing, hotel and restaurant services, housekeeping, massage therapy, and cosmetology.
Recently, a training on silk-screen printing was conducted wherein 14 number of street youth participated. Facilitated by Mr. John Baybayin, one of Childhope's street educators and Voc-Tech Skills Trainer, the silk screen printing course introduced a new skill to the participants, which will enable them to earn money.
"Aside from sharing my expertise to them, I want them to learn the importance of what they are doing. It is important that they derive inspiration to persevere from their own families, and for themselves." Baybayin said.
"These children do not have the opportunity to enter or finish school. That's is why Childhope pursues this project, because we see that it will be a great help for them to find a good and decent job. And if they find good jobs, they can help their families. The important thing here is that they find their purpose in life. They make their passion their profession," said Allan Bantasan, Voc-Tech Skills Training Project Coordinator.
All efforts made by Childhope for the street children are visible and sustainable. Childhope envisions a world where street children can reach their full potential so they could get the life they wanted and able to inspire others as well.