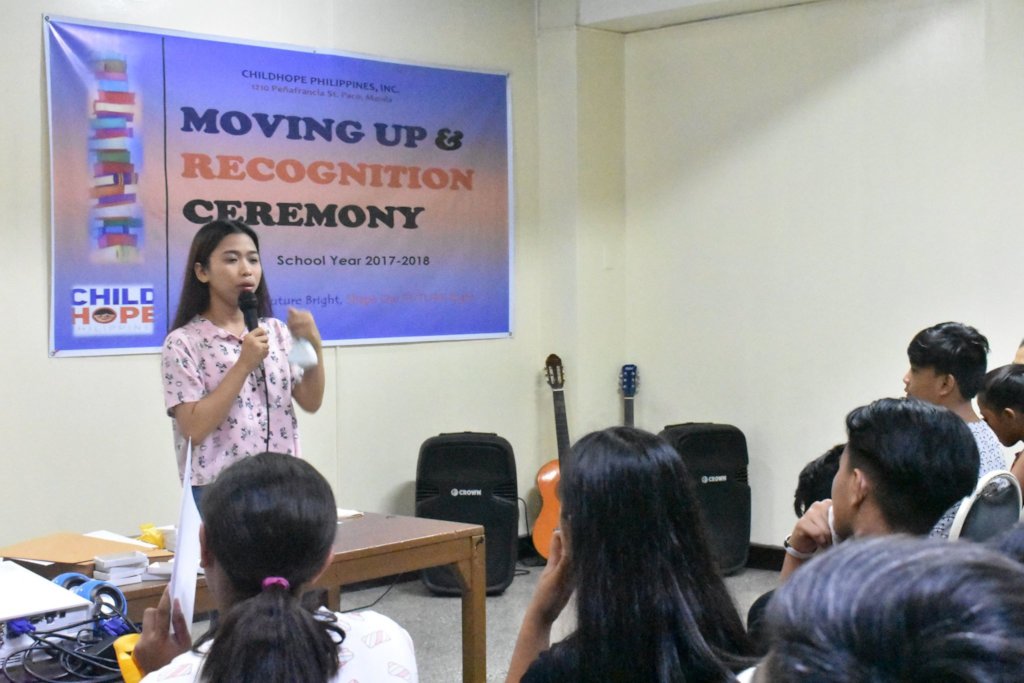 March 25, 2018--Despite the difficulties in life, Ricky and Pauleen managed to continue their studies and eagerly shared one big milestone in their lives: earning that formerly elusive college diploma.
Childhope Philippines organized the Moving Up and Recognition Ceremony March 25, held at the Asian Social Institute, Manila to recognize the educational achievements of street children under the organization's Educational Assistance Program. Students range from elementary, junior high school, senior high school, and college. Twenty- seven (27) street children were awarded certificates of recognition and medals for excellence in academics during the ceremony.
The highlight of the said event was the sharing of personal stories of the two college graduates, Ricky and Pauleen, as they reveal the key elements to their success.
Ricky completed his studies at Access Computer College and Technology with a degree in Information Technology while Pauleen finished her studies with a degree in Hotel and Restaurant Management at University of Manila.
"At this point in my young life, I must have realized that the key to a brighter tomorrow is education. And I thank my hardworking and loving parents, supportive friends, and Childhope for giving me the opportunity and support to get a chance for a better life through education. I am deeply grateful to the EAP sponsors, and most especially to our Almighty God who inspires and guides me to reach my dreams," Pauleen said.
Meanwhile, Ricky became emotional during his speech because remembered all the good and bad experiences in his life's journey, "Halo halo yung naramdaman ko. Masaya at hindi makapaniwala na nakatapos ako ng college (I had mixed emotions. I was happy, and I could not believe that I finished college)."
Ricky's top priority after graduation is to find a decent job so he could provide a better life for his family. He also plans to gain more skills related to his profession and acquire more knowledge in web, fashion and interior design.
On the other hand, Pauleen has just recently secured a job as management trainee for a well-known coffee shop in Metro Manila.
"We are very proud of the achievements of our scholars. And we thank our partners who have supported us to help them reach for their dreams. They will now serve as role models to the other street children under Childhope's wing," said Ms. Lorna Salen, one of the Program Managers of Childhope's Street Education and Protection Program.
The event was also graced by the presence of some of the program's sponsors and other former graduates who have been part of the program.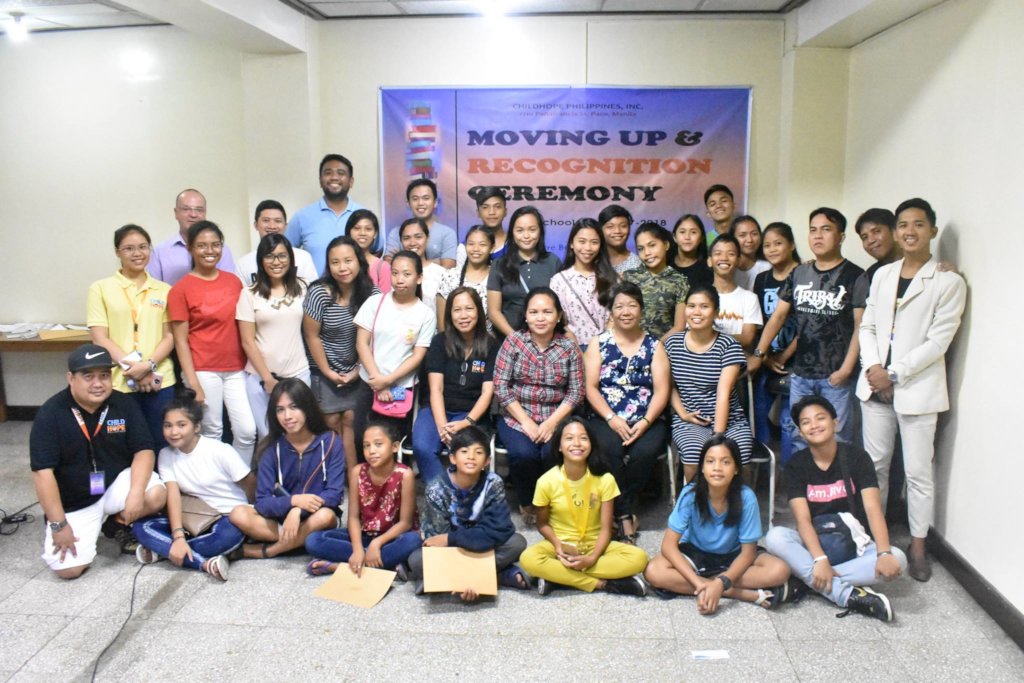 Links: