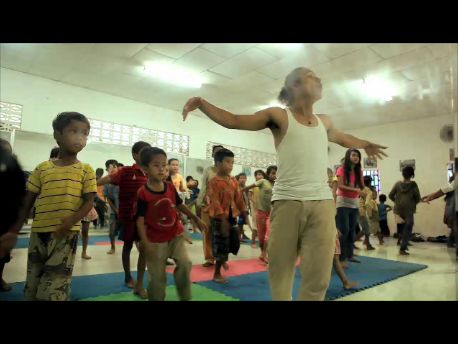 'A Fresh Start'
"I danced two, three years, then my Dad he passed away. And I don't know what to do with my life."
Fresh first joined Tiny Toones in 2005 when founder KK used to teach break-dancing to the local kids in his front room. Now he is teaching and inspiring the next generation. Watch the film that tells his story at http://www.youtube.com/watch?v=2qhgBNlYlNc&feature=youtu.be.
"Here at Tiny Toones it is my second family. We work together, dance, we show love to each other and always stick together."
Tiny Toones Dance School
Thanks to the generosity of Tiny Toones supporters a phenomenal $5,740 has been donated to our dance classes for children from the poorest neighbourhoods of Phnom Penh.
Using these funds Tiny Toones runs three dance classes every weekday. Since the Dance School Challenge was held in September almost 200 children have come to the center every day and the dance class is by far the biggest draw among our creative classes. The other classes on offer include rapping, DJ, music production, English, computers and Khmer (the Cambodian national language).
A Tiny Toones Christmas
Tiny Toones hosted our first Christmas party at the Chba Ampov center. At first we had no electricity (a common problem for those living in the area) which called for some improvised games. Happily the power returned just in time and we were able to fit in all the original Tiny Toones' music we had hoped for, along with break-dancing performances and battles.
To finish we had food, drink and a whole load of presents thanks to the generous support of Randy Sary and Sabay. You can see photos of the day at Tiny Toones website (http://www.tinytoones.org/photos/) and on youtube you'll find video footage of the break-dancing battle (http://www.youtube.com/watch?v=P-kPcu-zkRo&feature=youtu.be) and the dance performance (http://www.youtube.com/watch?v=Z-pAqqBGZjY&feature=youtu.be).
From conferences to computer game championships
Tiny Toones dancers are much in demand throughout Phnom Penh and there have been some incredible performances in the last few months. We kicked off December with over 650 people attending Australia Volunteers International's Forum on Volunteerism and International Volunteer's Day with Tiny Toones dancing and music on both days.
After that it was time to don extra special outfits for a very different show at the National Computer Game Championships, hosted by Sabay. Footage of the performance was posted on Tiny Toones facebook page at http://www.facebook.com/photo.php?v=571299892886147&set=vb.100000184252776&type=2&theater.
Most unusually, Tiny Toones trained 200 human rights activists to dance Gangnam Style In preparation for International Human Rights Day 2012. Starting on December 8th, more than 42,000 Cambodians took part in a series of events. This culminated in a mass protest in front of the National Assembly which put the Gangnam Style dance to good use. With alternative lyrics ("stop evicting us") and t-shirts signed by over 11,000 Cambodians, the activists found a novel way of conveying their anger over forced evictions.
Tiny Toones is proud to have been a part of this event and to have been able to support those communities affected. A video of the protest is available on youtube at http://www.youtube.com/watch?v=sdeIq4Jh26w.
Education for all
In addition to all the creativity, we've desperately trying to raise the funds necessary to continue our education classes through 2013 - please support us on Global Giving (http://www.globalgiving.org/projects/tiny-toones-education-for-all/) or, If you are living and working in the UK, your donation can go even further with Global Giving UK (http://www.globalgiving.co.uk/projects/tiny-toones-education-for-all/)!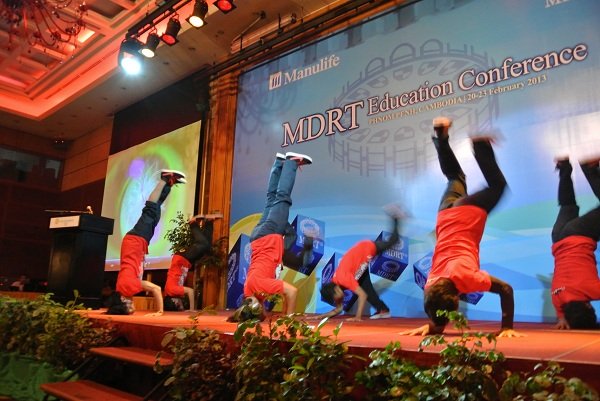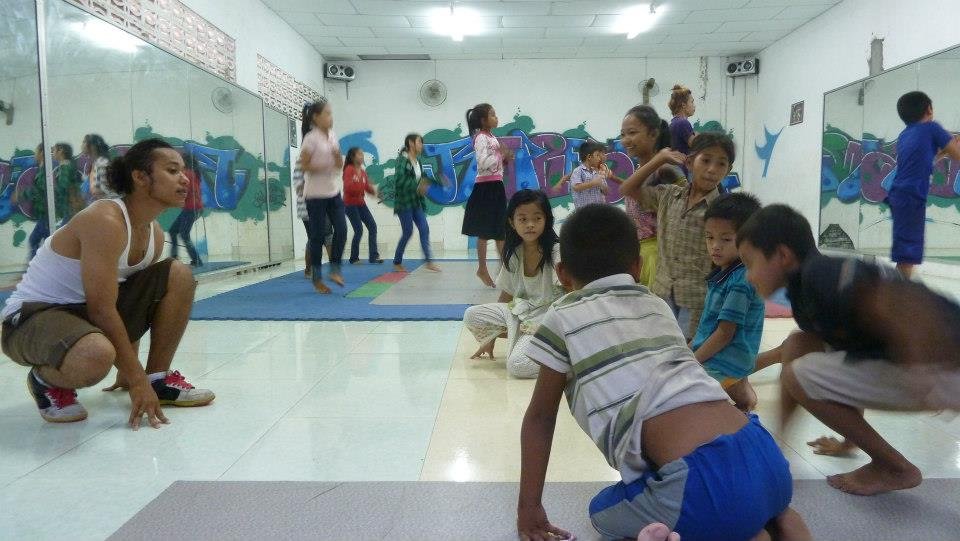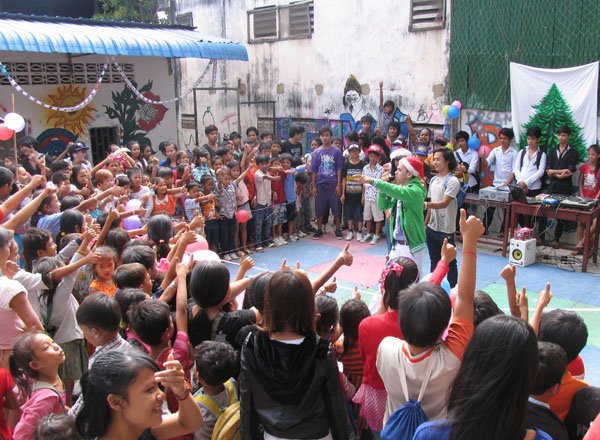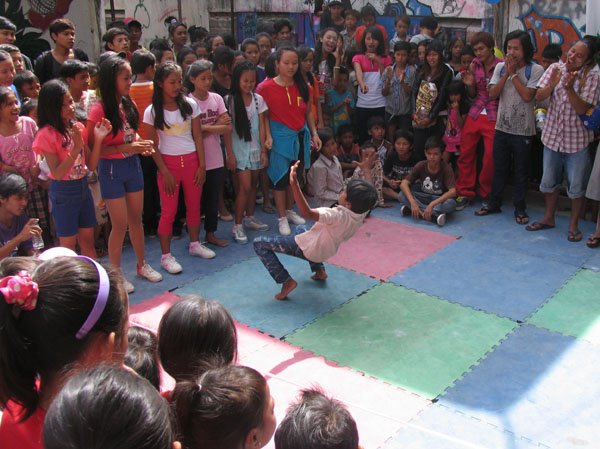 Links: