Project Report

| Jan 17, 2023
Reaching Refugees throughout the World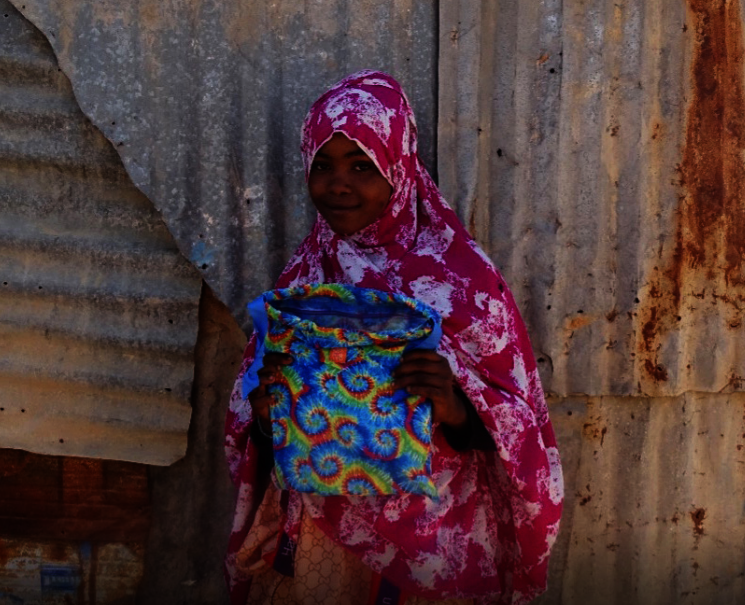 We're delighted to share that with your support, Days for Girls reached 45,250 refugees/IDPs with menstrual health products and education in 2022. This takes our total to 255,661 refugees and IDPs reached since 2008. In 2022, our efforts included the following projects:
Our volunteers produced and shipped 17,340 Kits to Somalia to be distributed to refugees with partner World Vision. These will be distributed throughout 2023.
We reached 2,350 people in Lebanon with DfG Kits and education in 2022, the majority of which were refugees.
Back in 2019, we embarked on our first big project with our volunteer Chapters and Teams. We established our collection points, developed partnerships, and collected, quality-checked, and packed 46,571 volunteer-made DfG Kits for distribution by World Vision.
Due to the large number of Kits and COVID, the distributions took place across 2020-2022. World Vision distributed the Kits in Afghanistan, South Sudan, Somalia, Iraq, and Lebanon.
In addition, since 2019 and as a result of this initial project, our partnership with World Vision has expanded significantly and we have also sent:
6,568 Kits to Afghanistan
17,255 Kits to Burundi
22,181kits to Somalia (including the 17,340 mentioned above)
7,723 Kits to Haiti
totaling an additional 53,727 Kits to refugees and IDPs
What an impactful 3.5 years with World Vision it's been through the development and implementation of our refugee and IDP response! For a glimpse of the difference you are making with your support, check out this video by World Vision.
As we begin 2023, we have exciting partnerships and requests for Kits to reach refugees and IDPs. We look forward to the year ahead and we're grateful for your generosity!