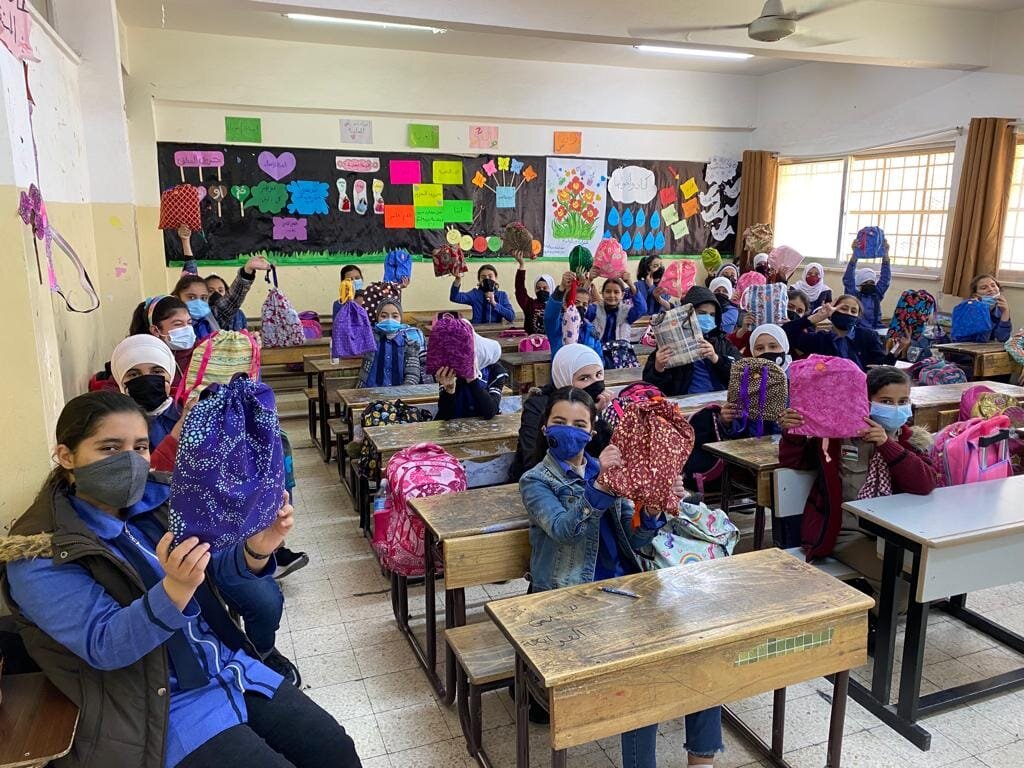 As the world's refugee and internally displaced persons (IDP) populations continue to grow, Days for Girls' response follows suit. Humanitarian aid that prioritizes people with periods has long been a pillar of our work at Days for Girls. Our response is only possible because of the generosity of our supporters. We salute you!
As need increases, so does our outreach. When disaster strikes, emergency responses often under-fund or exclude menstrual health care – leaving displaced women and girls unable to meet basic needs. We are committed to closing this gap on a global scale by providing vital period products and education to menstruating refugees and IDPs.
With your generous support, our volunteers have, so far in 2022, produced, donated and shipped 44,125 DfG Kits and provided Menstrual Health Education for humanitarian relief across the globe, including:
- 3,000 DfG Kits sent to Jordan to continue our ongoing partnership with the National Women's Healthcare Center (NWHCC);
- 3,600 DfG Kits donated to @thesidewalkschool, an organization that serves displaced children seeking asylum on the US-Mexico border;
- 11,145 Hybrid DfG Kits (a customized Kit that includes both washable and disposable products) and four pallets of disposable products donated to displaced people affected by the conflict in Ukraine through our partners at Global Empowerment Mission and Direct Relief;
- 21,001 DfG Kits and MH Education are now being distributed to refugees in Chad in partnership with Watoto Read and Jesuit Refugee Service/USA;
- Volunteer Chapters and Teams in Australia and New Zealand reached 5,291 people with DfG Kits and MH Education following the volcano eruption and tsunami in Tonga.
Nobel Prize Winner Mother Teresa wrote: "I cannot change the world, but I can cast a stone across the waters to create many ripples." With your help, we are making as many ripples as possible in the form of menstrual dignity to some of the world's most vulnerable women and girls.