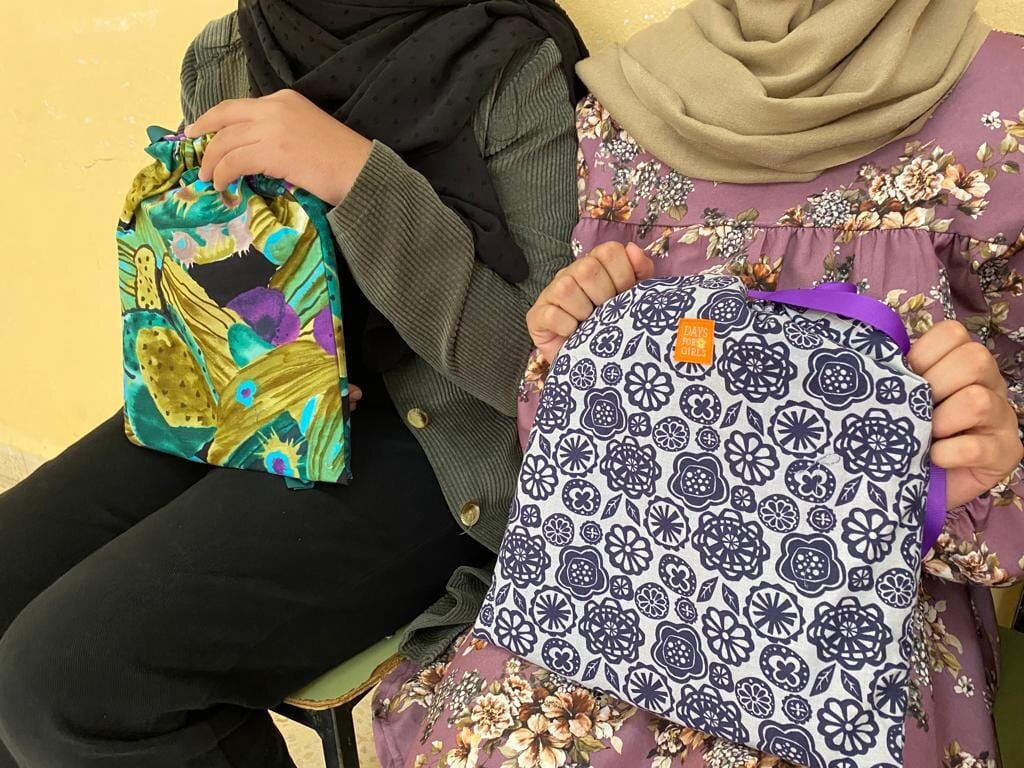 Now, more than ever, your commitment to ending period poverty is reaching some of the most vulnerable women and girls in Jordan. Together, we have accomplished amazing outreach with refugees and internally displaced persons (IDPs) in the past few months! We are overjoyed to share with you some of the ways your funds have, and will continue to make a difference.
The National Women's Healthcare Center (NWHCC) in Jordan just finished distributing 3,500 Kits in January 2022 and are looking forward to distributing more. NWHCC has traveling clinics where midwives trained in the Days for Girls Ambassador of Women's Health curriculum, teach and distribute Kits to Jordanians, refugees, gypsies, and other marginalized populations.
Jordan Medical Aid for Palestinians (JMAP) is in the process of distributing 1,000 Menstrual Kits to Palanstinian refugees. They have also partnered with NWHCC to complement each other's work and resources to reach more people. Also, 2,400 DfG Kits are currently on their way to Jordan for distribution through JMAP. They plan to distribute 100 Kits per month throughout 2022.
In total, we anticipate sending 7,200 Kits to Jordan for distribution in 2022 via Convoy of Hope, NWHCC, and JMAP.
Each one of these Kits represents a woman or girl who will not be hobbled by the burden of menstrual inequality. These Kits will give back days, hope, and dignity.
Maha Saqqa, Director of JMAP, shared: "When I was growing up, there were no trash bins in the bathrooms in school; no place to throw away pads. It is shocking to me that 30-40 years after I was a child that we are still struggling to provide girls with what they need growing up … [The consequence of ignoring menstrual health and the needs of girls is that] she hides or keeps quiet; embarrassed. [This reality] moved me to be a part of the solution, to partner with Days for Girls!"
Maha believes that if girls are able to get an education, they "will be our voices later in life. Education guarantees that they will carry this torch later in life." Maha hopes to pass on information to girls so that they will understand their bodies and know their rights. "The Kits are practical, and solve the immediate needs, but the menstrual health education is what creates this change!"
Maha's motto for girls is "She has a right to care for her body." We could not agree more, Maha!
Thank you for your important part in ensuring refugees and IDPs have the knowledge, tools, and opportunity to care for themselves and those around them.