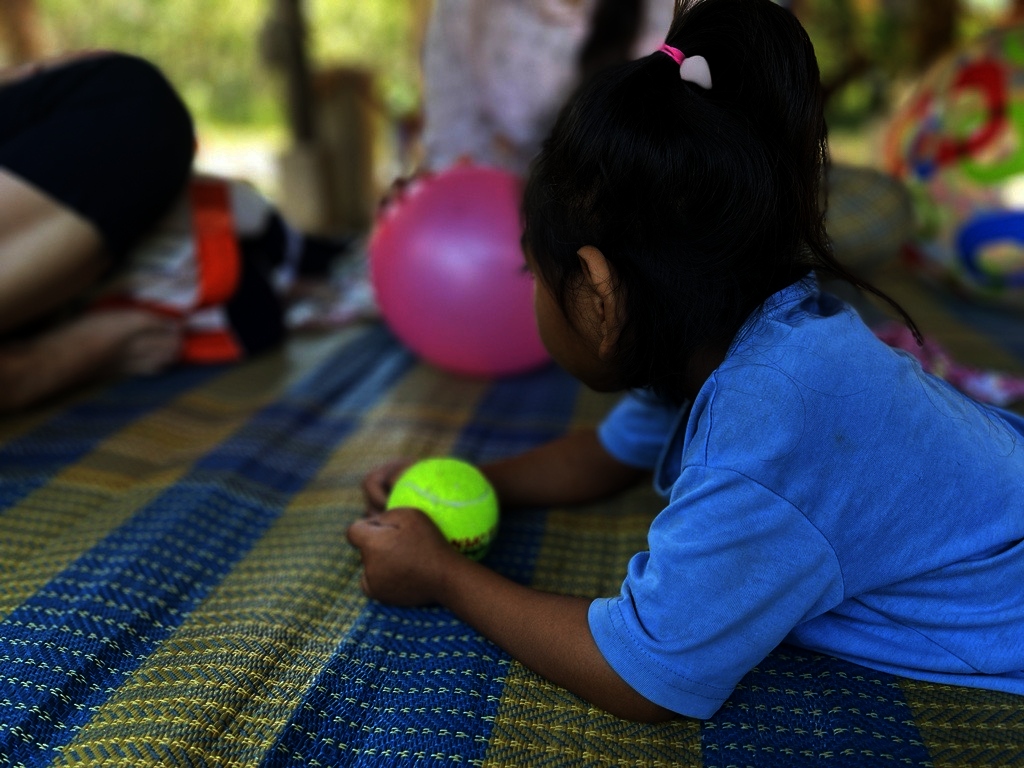 Our ABLE Program team continues to support 59 children across our Foster Care, Family of Origin as First Priority (FOR-1), and Emergency Care programs. Currently, there are three more children in the assessment and enrollment process who will be entering our program soon.
This past year, ABLE's founder, Lisa, has been busy working on an off-shoot project, Enhancing Service Provision for Children with Disabilities (ESP). Thepurpose of this project is to build capacity in local communities to support children with disabilities and their families.
"We know what families who care for children with disabilities need to succeed. Throughout Cambodia, government policy states children should be in their own families, so how do we make this possible throughout the nation?"

To prevent their relinquishment to residential care, there are several different touch points to address. There's awareness and advocacy. There are resources and availability. One focus of her new project is to address service needs by training and coaching staff who are working with people with disabilities in community roles. This training component includes six modules covering topics from rights and inclusion of children with disabilities to caring for children with specific disabilities such as cerebral palsy and autism. Additionally, the project will work to build relationships with subnational and local authorities, helping to increase their awareness of the needs of children with disabilities and their families in their communities. The project also helps connect authorities with what resources are available locally and regionally.
A few weeks ago, the new director of the Department of Welfare for Persons with Disabilities came to the opening of the training course for the participants in Phnom Penh and Kandal province.
Lisa expanded on the main aims of the project, "We will provide training and coaching with organizations. There will be site visits and consultations with local authorities. Then, training and working with families and parents to promote development for their children. I am hoping for an overlap in how these activities inform each other. We want to promote relationships between the authorities and those we teach."

CIF believes in multiplication, collaboration, and passing on our skills and knowledge. We know we cannot face every aspect of family-based care and caring for children with disabilities without so many others on board.
While the ABLE Program gets excited about the big picture, bringing others along to grow and journey, we also get life from small progress in each one of the children in our care.
Recently the staff celebrated a little girl in our program, Thida*. Thida lives with her family in one of Cambodia's rural villages. With development delays, she was far behind other children her age in motor skills, language, etc. Living rurally, far from many services with a family who works hard to meet basic needs, this sweet girl and her family needed extra support and encouragement. Through the implementation of physiotherapy, occupational therapy, and the help from our local community trainer, her fine motor skills are beginning to progress.
The ABLE program exists so that children with chronic illness and disabilities can live in loving families and develop to the best of their abilities. Whether it's the 59 children in ABLE, little Thida, or the children in the communitieswhere other organizations and government entities are being equipped, they deserve family. They deserve belonging. They deserve access to care.