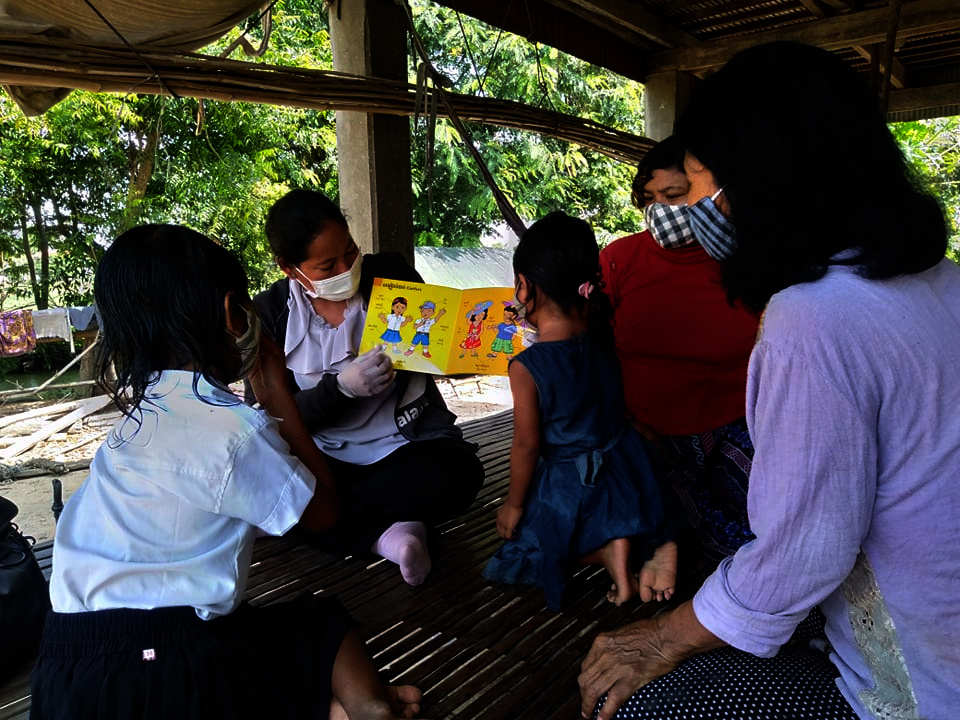 Community-based rehabilitation is a strategy which has been used for decades in lower-resourced countries such as Cambodia. Over that time it has evolved and broadened to include more than medical rehabilitation, though that is still a relevant need. According to the WHO, "Community-based rehabilitation (CBR) is community action to ensure that people with disabilities have the same rights and opportunities as all other community members. This includes, for example, equal access to health care, education, skills training, employment, family life, social mobility and political empowerment." (WHO, 2004). In places like Cambodia, many people do not have access to professional health and rehabilitation services, It was for this reason that the ABLE Project was started. In order for family-based care to be inclusive of children with disabilities, there have to be support services that address the unique needs of those children and their families. Since these services were not present where our families were, we knew we needed to include our own form of CBR. While the ABLE Project has two Cambodian physiotherapists on staff, we also have staff members that we call Community Rehabilitation Team (CRT) members. These staff are trained on the job by our physiotherapists and an expat technical advisor to provide basic rehabilitation support and follow up. While our physiotherapists are based in Phnom Penh, the capitol city, these CRT staff live in the rural communities in which they work.
This multi-skilled, uncentralized approach had been advantageous since the start of the ABLE Project, but the current Covid situation has made it even more necessary. While the Cambodian government and people work hard to implement strategies to contain the virus and minimize its consequences, travel from one place to another has been limited and we are all doing our best to decrease the spread of the virus. As there is still no end in sight for a return to "normal," however, the risks have to be weighed against the cost of total isolation. While it was possible and necessary during the biggest surge of the virus to limit our contacts to phone check-ins with the children and their families, we have carefully returned to doing direct visits. Research has shown that time is of the essence when working with children who have disabiliites or developmental delays and the earlier a child receives help the better. We don't really have time to "wait it out" if there are ways that we can minimize risk while still providing the support services these children need. Again, this is where our community-based staff are so vital.
As an example, in the picture you can see Savorn, one of our CRT staff working on language skills with a little girl with speech and language delays. Using good hygiene and masks and trying to maintain a safe distance, she is able to model for the family how to promote this little girl's language development. Consequently, this child has shown significant improvement and the family is really happy. This little girl and her sister also have a chronic health need for which the ABLE Project has been supporting the family to receive treatment. "Before it was difficult to understand Sophea* when she spoke. Now she is speaking more clearly and saying more words. Both of my grandchildren have become healthier thanks to the appropropriate medical treatment and the care and guidance from the CIF staff. I am happy to see them in better condition than I could have imagined," said the girls' grandmother.
We are so thankful for your continued support which allows us to continue to ensure that, even in the midst of a worldwide pandemic, children like Sophea and her sister are not being left behind. We hope that you are all keeping safe and finding your way to a healthy balance in this crazy time.
* Name changed to protect the child's identity.