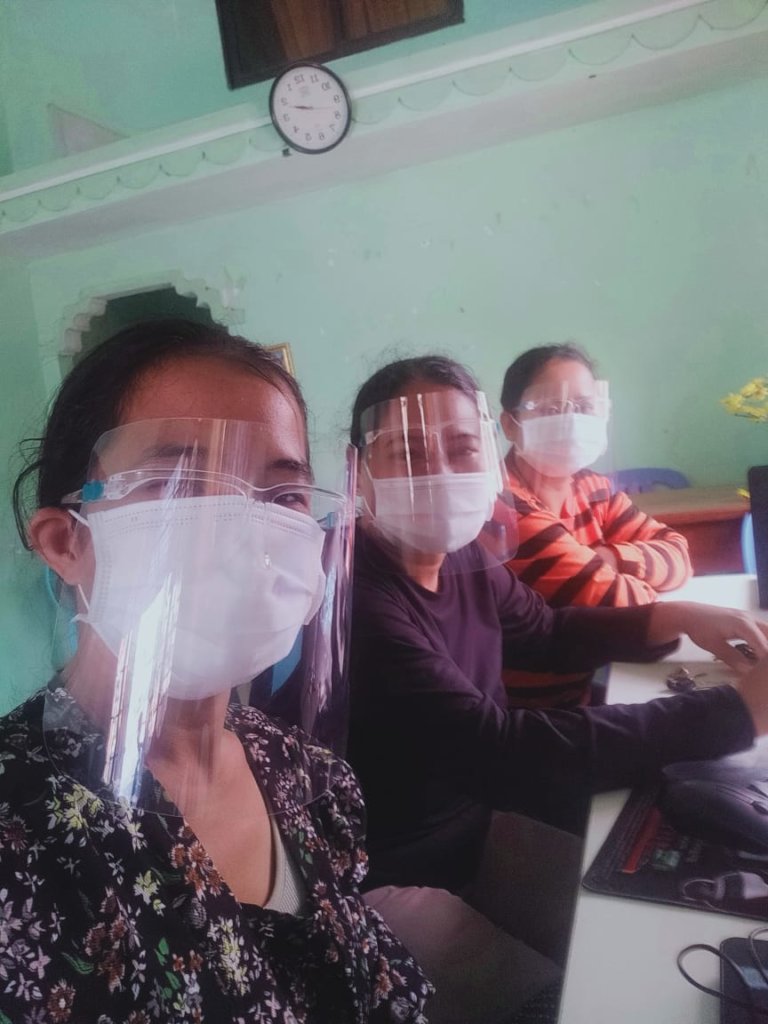 That's our current take on the phrase "deperate times call for desperate measures." We wouldn't say that things are desperate right now, but they certainly are still quite different from before Covid-19, and the situation can change a lot from day to day. Here in Cambodia the spread of the Covid-19 virus has, unfortunately, become more prevalent. While we had been fortunate to have minimal community spread throughout the first year of the pandemic, things took a dramatic turn in February of this year. We had been using precautions like the rest of the world, even when the virus wasn't doing its worst, but once the virus really started taking off, the Cambodian government took some strong actions to try to reign it in. This took the form of temporary lockdowns where travel was extremely limited within the capital city of Phnom Penh and a few other hot spots, and from one part of the county to another.
This was a problem for us in several ways. For one thing, there are children in the ABLE Project who live in the provinces but travel into Phnom Penh periodically for reassessment of their conditions and to have their medicines refilled. Children with epilepsy are one of the primary groups to whom this applies. It is essential that those children receive their medications and the lockdowns came without much notice, so we had to do some quick coordination to ensure that they were covered. Fortunately, we were able to work out a plan with the hospital where they receive their assessments and medications. The children received virtual assessments facilitated by our province staff where the doctors at the hospital were able to interview the families and view the children via video calls from our staff. Then we were able to find a transport service which was authorized to travel through the checkpoints so that the medicines could be sent from the hospital to where the children lived. Yay! Problem solved.
Another challenge was supporting our province staff in using a new assessment tool. We had just transitioned to using this tool prior to the pandemic and, under normal circumstances, our physiotherapists from Phnom Penh would have been doing in person training and coaching to help our provincial community rehabilitation staff become more familiar and proficient with the tool. Since we've been able to do very little traveling between the provinces and Phnom Penh, we adopted the same strategy as we used for our children who needed virtual visits with the hospital. We've begun to use video calls to coach our staff through the assessments. It is not the same as being there in person, but we are making it work and it's helping us to stay on top of things despite the current limitations. In the provinces, where there has not been as much transmission, our staff are still able to make face-to-face visits with appropriate protective gear. For our clients in Phnom Penh we still have to do visits virtually until the number of new Covid-19 cases flattens out.
Thank you so much for hanging with us through the challenges of Covid-19. We know that the pandemic has been hard on many people, including financially, and we really appreciate those who have continued to financially support this work. Understandably, some donors have not been able to continue their support, so, if you have not given recently and are able to help make up the difference, we would be so very grateful!