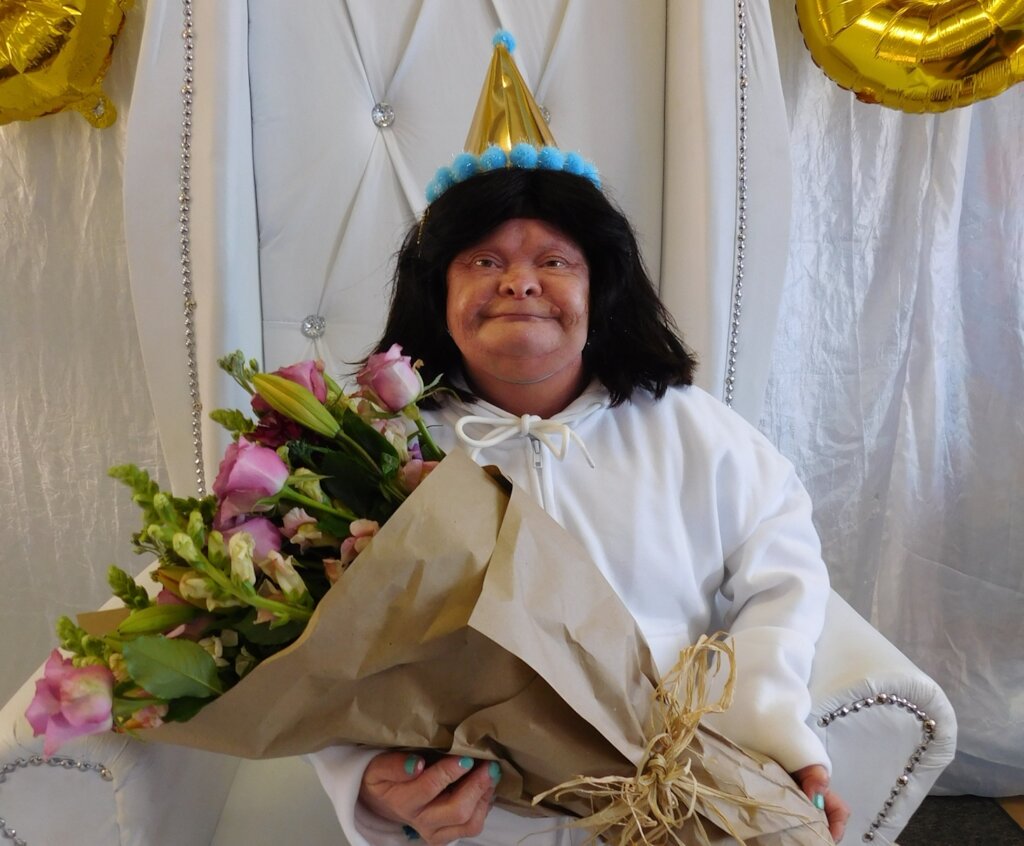 Here at Woodside our main aim continues to be to make Woodside a "home from home" for all who live here, by creating a happy and safe environment for those in our care. We continue to strive to assist each resident to acquire skills that bolster their independence, individuality and self-esteem, as well as providing those in our care with outstanding nursing care, physiotherapy, stimulation therapy, learning support and medical services, so that they may live full and happy lives within their limited abilities.

Here is a brief breakdown of what has been happening at Woodside Sanctuary during the last few months of 2022
COVID-19 successes
Even though we had to face many challenges due to the COVID-19 pandemic, we are incredibly proud of our nursing team for ensuring that our residents remained well and healthy throughout the pandemic. Although every precaution was taken, we have had a number of residents and staff test positive for COVID throughout the various waves (69 residents and 30 staff in total). Thankfully, very single one of our residents and staff who were COVID positive, recovered fully, and to date we have not had another COVID positive test result. We firmly believe that this miraculous result is due almost entirely to the hard work and dedication of our incredible nursing team and staff.
Now that the COVID restrictions have been lowered, everyone is trying to go back to the "normalcy" we were all accustomed to pre COVID. Here at Woodside, we have also finally lessened our restrictions; however, we have kept some of our COVID regulations and policies in place, such as; staff wearing masks, and screenings which are done on staff and anyone entering the premisise. These procedures will remain in place as long as needed to help us to ensure the continued health and safety of those in our care.
COVID-19 Vaccinations
Woodside has been assisted by the Netcare team who have generously given of their time to come through to Woodside and vaccinate our residents and staff on the 16th of July 2021 and on the 2nd of September 2021. Thanks to their efforts, Woodside has managed to achieve 89% vaccination coverage within our home.
COVD Vaccine statistics - Staff and Residents
93 Staff have been vaccinated = 93%
74 Residents have been vaccinated = 85%
Total - 167 staff and residents = 89% of Woodside has been vaccinated
Training of Students
Woodside Sanctuary continues to be a preferred training facility for 4th and 3rd year nursing students from institutions such as the University of Johannesburg, WITS, Baragwanath and Ann Latsky. In addition to nursing students Woodside has also begun working with Whitestone College, and has also been providing practical training for their care worker students. Here, students get the first hand practical training they need in order to get their respective qualifications. In 2019 alone, over 300 students completed their practical training at Woodside.
Woodside has also been providing practical training for Social Work students since 2016, assisting them to complete their practical trading and serve their allocated hours of community service in order to qualify for their degrees. Our Social Worker, Mr. Pat Ngwenya has been working with WITS since 2021 and has assisted by supervising Social Work students while they complete their practical. In 2021 we were extremely fortunate to have two social worker students from WITS at Woodside who were completing their practical training here and also received guidance from our social worker online, in order to complete their qualifications. The online aspect of this was influenced by COVID-19 and the restrictions that were implemented to protect everyone.
Now in 2022, since the COVID restrictions have lessened, and the infection rate has dropped significantly, we have finally been able to allow students back to Woodside to complete their practical training. We currently have a Social Work student (from WITS) who comes into Woodside twice a week, and has in-person sessions with our staff and residents. We have also had about 50 Nursing students complete their practical training at Woodside and we are expecting more throughout the year.
Exposure for Woodside
We were contacted by MixFM's charity department in February, to let us know that they wanted to assist Woodside by producing a short advertisement for us, which would be played on MixFM for a month. They did say, however, that they would only have another spot open in April/ May, and would contact us closer to the time.
Mid-March we were contacted by MixFM again, telling us that they had a spot open in April, and MixFM created the Advert which was sent to us for approval and was broadcast throughout April and played in 208 slots. In addition to this we also took part in a live interview which took place at 11:40 on Wednesday, the 11th of May. Woodside's General Manager, Kirsten Williams was interviewed, and the interview went extremely well.
Since the broadcasting of the advert as well as the interview, we have seen an increase in Facebook page views and likes, and we have also been contacted by a few parents who were looking for a place for their children.
Challenges
Profoundly intellectual and physically disabled residents require lifelong care, and they will never be able to care for themselves or filter into "Normal" Society. Many of our residents, through improvements in treatment and medication, are living much longer lives than was originally thought possible and are actually living well into their 60s. This has resulted in additional challenges for the home as we now have residents who are developing geriatric conditions, on top of their existing disabilities. This is unprecedented globally, and we constantly have to find new and innovative ways to overcome the difficulties associated with these additional medical challenges in care.
Providing a place of excellence in care comes with continuous challenges which have a direct impact on project success. While our committee and management strive to contain costs and to increase our fundraising base, we rely heavily on donations received and are always trying to find new ways of raising funds and increasing donor interactions. This is an ongoing project and will require ongoing funding/ support because of the service Woodside Sanctuary provides. Without operational costs, we will not be in a position to offer excellence in holistic care for severe/ profoundly intellectually disabled persons.
Heidi's 60th Birthday
Heidi is Woodside's longest staying resident. She has been with us since she was a few weeks old and has been here ever since. This year. Heid has achieved an incredible milestone; she celebrated her 60th birthday on the 13th of July. This is an incredible feat for anyone, but reaching that age when also intellectually and physically disabled, is truly phenomenal.
So to honour Heidi, or Woodside's little Matron, as she is lovingly called, we decided to celebrate her special day, with not only our regular staff and residents, but also to invite people from Woodside's past that made a difference in Heidi's life. Heidi's party was a great success and Heidi especially loved being the center of attention! It was a very special day!!!
Donor Visits
We are so happy to report that Woodside is once again open for Donor visists. During the lockdown and various COVID waves, we were unable to allow visits to Woodside, as we wanted to do all we could to ensure the health and safety of our angels, and the best way to do this was to limit any possible exposure to the virus from outside sources. However, with the reduced COVID restrictions and the infection rate lowering substantially, we decided that it was time to allow visitor interactions at Woodside once again. This is a wonderful way, not only to help raise awareness for Woodside and persons with disabilities, it is also a fantastic opportunity for our residents as they so love interacting with people.
We had our first donor visit on Nelson Mandela day, when the team team from Denosa came to spend some time with our residents, and during September we also have some more donor visits planned.
In Closing
Our primary focus continues and will always be the provision of exceptional full-time care to all of our intellectually disabled residents. We strive to make Woodside a real "home from home" for all who live here, by creating a happy and safe environment for those in our care, where we are able to help and ensure that Woodside's residents remain safe and that we are able to continue to help and assist each resident through the provision of outstanding nursing care, physiotherapy, occupational therapy and medical services.
Like many NPOs, Woodside Sanctuary is heavily reliant on the kindness and generosity of our donors and supporters and it is only with their compassionate assistance that we are able to continue to maintain the highest standards of care, provide excellent nursing, medical and residential care for all who live here. On behalf of Woodside Sanctuary and especially the angels in our care, we offer our deepest and most heartfelt thanks to our GlobalGiving donors and supporters for their outstanding generosity and kindness, which has helped us to raise an incredible $10,277.44 during this exceedingly difficult time. Your care and compassion is what keeps us going, and we are eternally grateful to you for all you have done to help and support us! Thank you!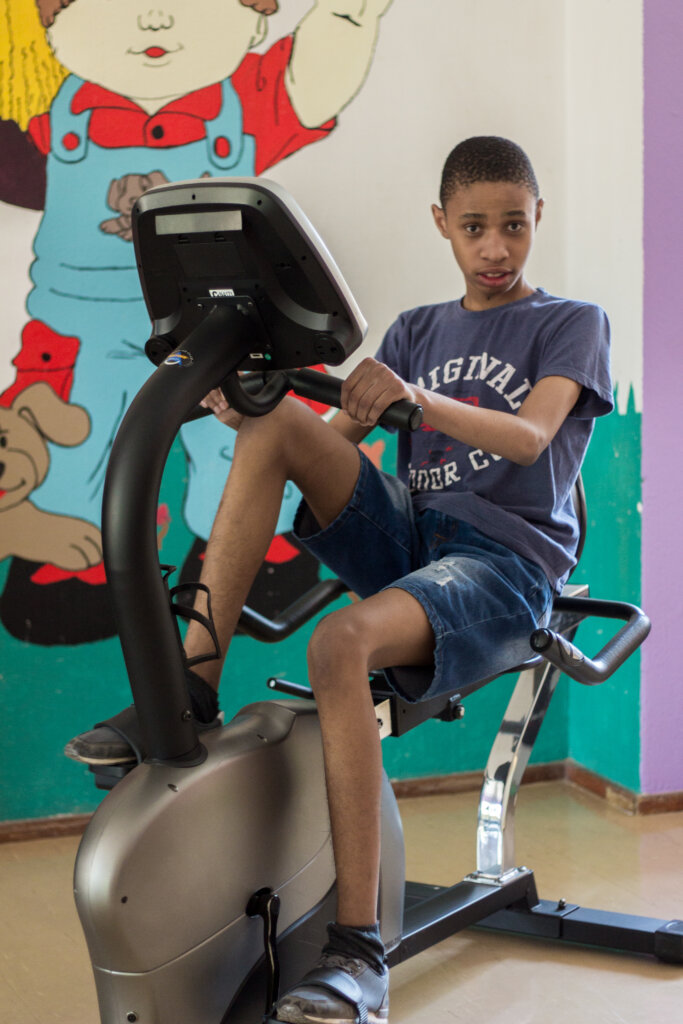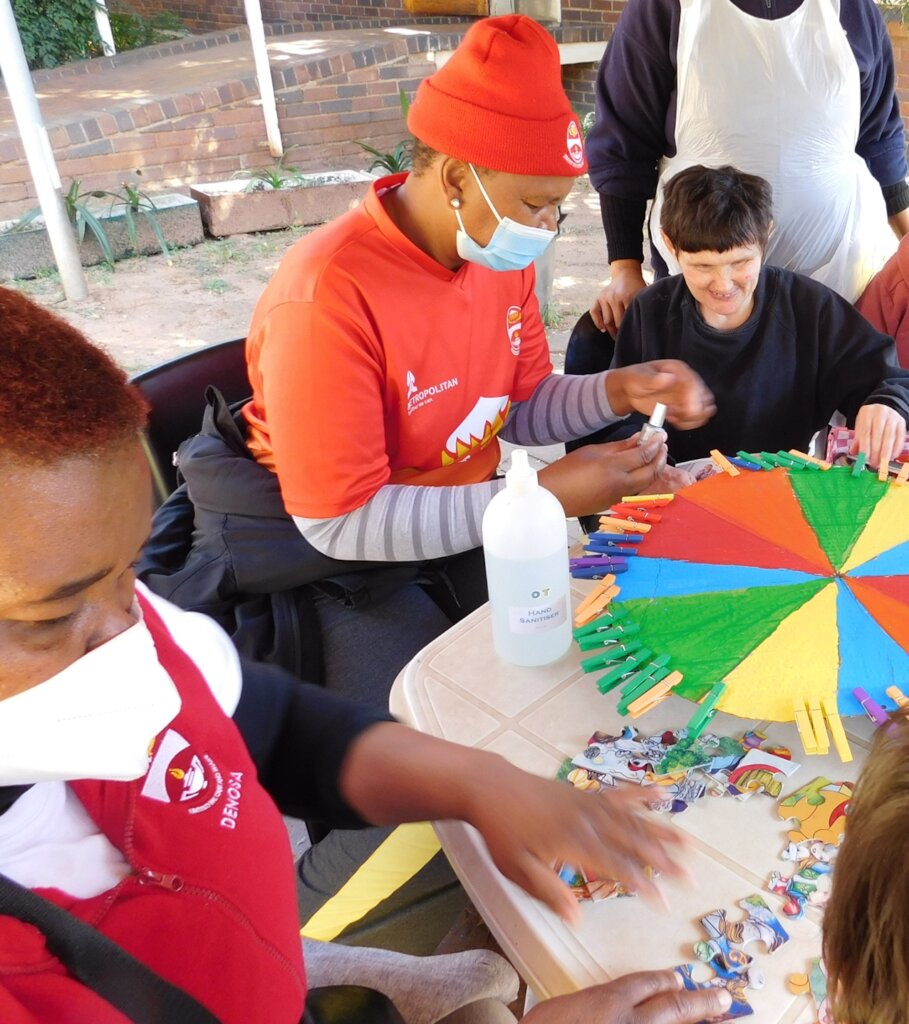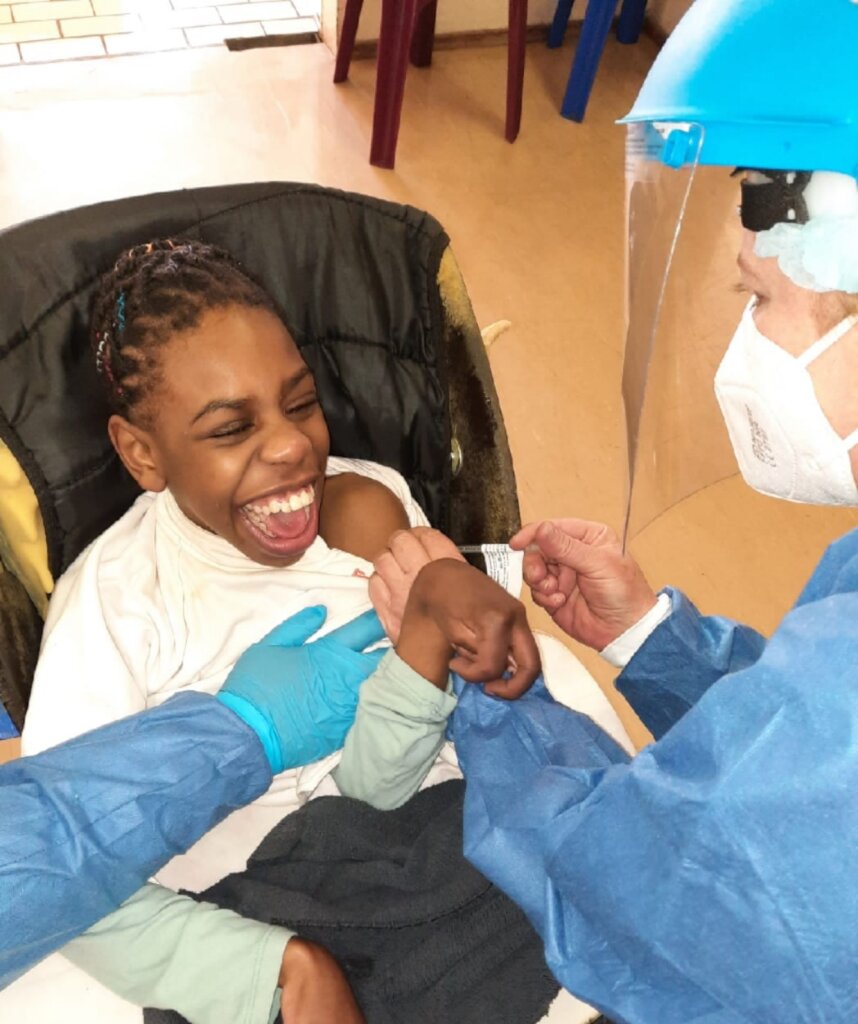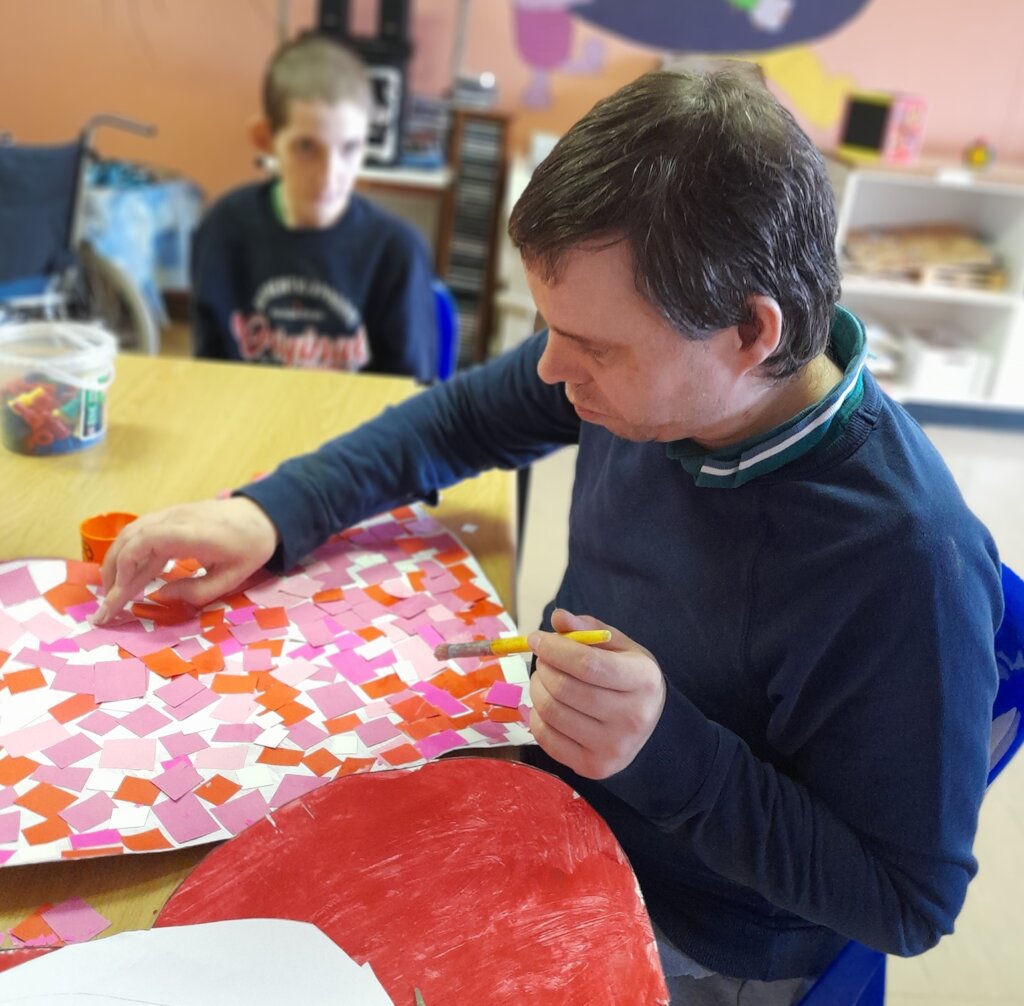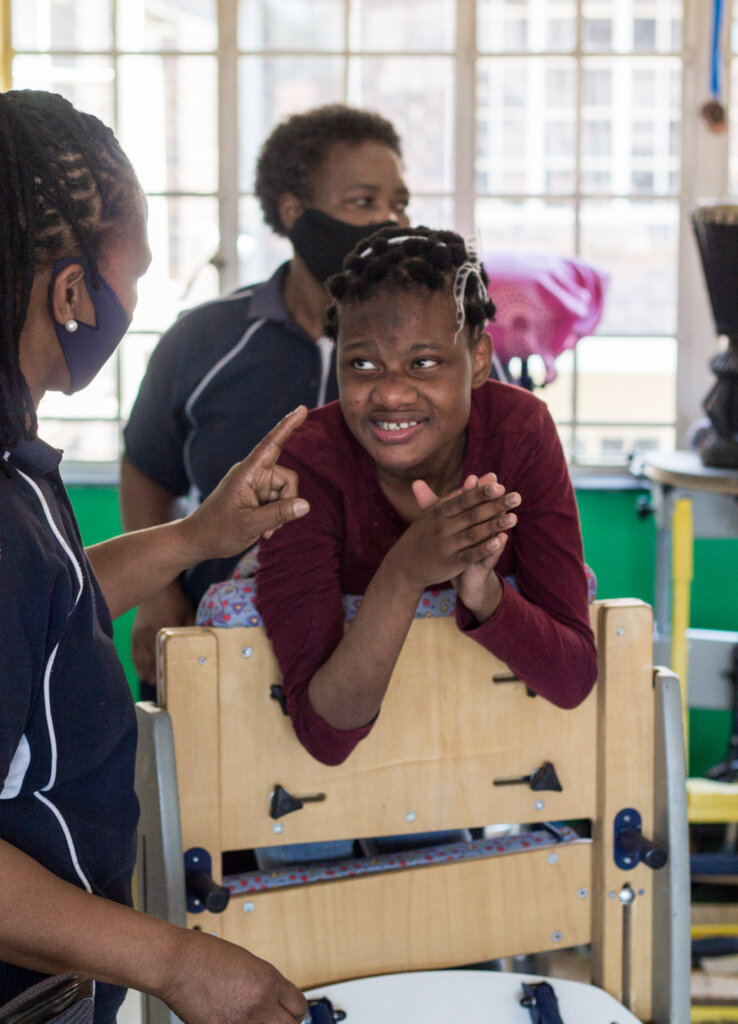 Links:
Attachments: