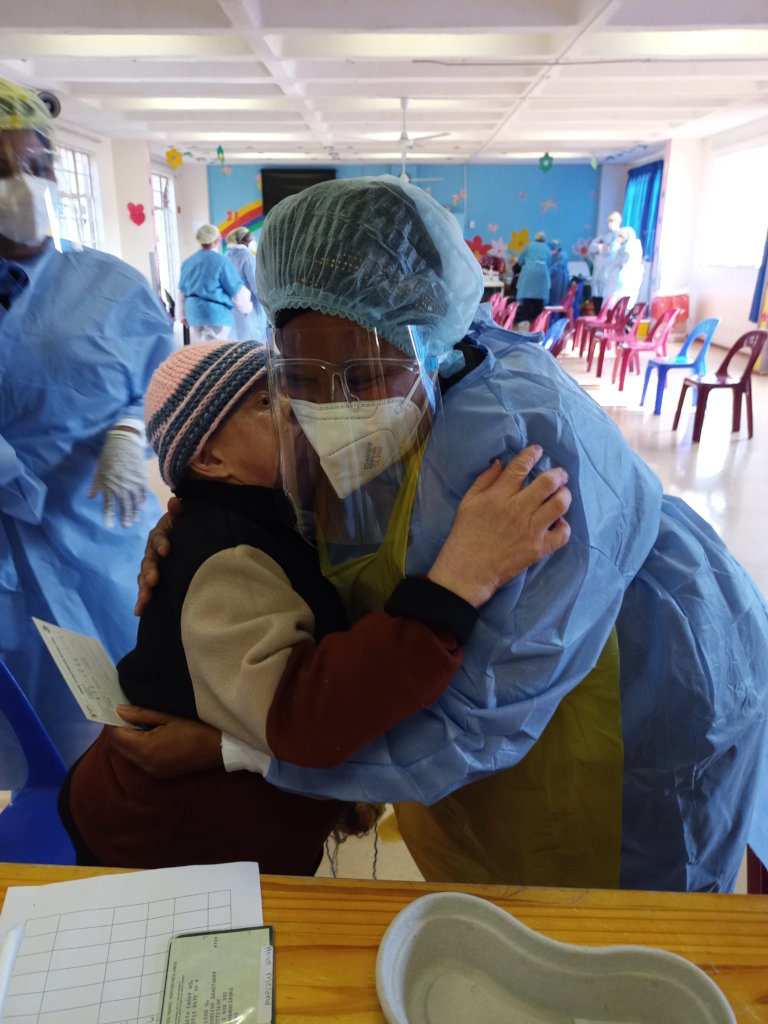 The past year and a half been extremely challenging with many highs and lows but through it all Woodside Sanctuary has continued to do all in our power to protect the vulnerable children and adults in our care. Here is a brief breakdown of what has been happening at Woodside Sanctuary so far this year.
Fundraising during COVID-19: The challenge continues
The world as a whole has been affected by COVID-19 for over a year now. Most of us have now gotten used to the "new normal" of needing to wear masks wherever we go and the constant need to sanitise. Sadly the economy does not respond well to change, and the effects of COVID-19 will be felt for a long time to come. For NPO's like Woodside Sanctuary that depend greatly on the donations and kindness we receive from corporates and small companies this has been quite devastating. Sadly this also means that the majority of people are just trying to make ends meet and are not able to donate to Non-Profit causes as they have done in the past.
To try and overcome these challenges we have had to become more creative in our approach to fundraising. We are more active on our various social media platforms, to try and raise awareness and garner more support for Woodside and for persons with intellectual disabilities. We have also launched a number of additional "needs specific" campaigns to try and bring in funding, especially to assist with the ever increasing COVID-19 expenses. We hope to continue to utilise our various social media platforms and will continue to try and think of new and innovative ways to bring in funding in support of our cause.
COVID-19 Vaccinations
Knowing that the only way to stop the spread of COVID-19 is to achieve herd immunity, Woodside decided to see what we could do to get the needed vaccinations for any residents (who had received consent from their families and/ or guardians) and staff who wanted the vaccine. Through the outstanding efforts made by Woodside's GM Ms. Kirsten Williams, we were able to make contact with Mande Toubkin at Netcare who was instrumental in securing vaccinations for Woodside. On the 16th of July 2021 the amazing Netcare team came through to Woodside to administer the first round of vaccinations to all staff and residents (with consent) over the age of 35. The Netcare vaccination team came back to Woodside to administer the second round of vaccinations on the 2nd of September 2021. All staff and residents who received the vaccinations are doing well.
By securing these vaccinations against COVID-19, for our residents and staff we hope that all at Woodside will be protected and that we will be able to ensure that Woodside remains a safe environment. COVID-19 will be with us for a long time still and the positive team work between all departments in Woodside will continue, so that we are able to ensure the continued safety of all residents and staff.
Students
Woodside continues to offer practical training to nursing, careworker and Social work students, and while COVID-19 has had a large effect on the number of students that Woodside has been able to assist this year, we have still been able to offer training to 11 careworker students as well as 1 social work student. Woodside feels very strongly about assisting these students in their training as it will provide them with indispensable knowledge in their future careers and will allow them to be better able to assist anyone with disabilities in the future.
We continue to be hopeful that the restrictions which have been placed on us as a result of COVID-19, will eventually be lessened to the extent that we will once again be able to open our doors to large groups of students, and that we will be able to share our knowledge with them on the provision of care to those with profound intellectual and physical disabilities.
Training
Woodside firmly believes in the development and growth of our staff, we therefore offer extensive in service training to all staff members on a variety of subjects such as feeding, positioning, practical CPR, dermatology, AVL (Activity of daily living skills), dehydration, anatomy and more.
Woodside has been training our staff on how to manage special medical needs which current or future residents may have, this included training on PEG (percutaneous endoscopic gastrostomy) feeding. Woodside has just admitted our first PEG residents, and our staff are coping well with this new challenge.
Repairs to our boundary wall
In May we noticed that two of our boundary walls were beginning to weaken from age, and this weakening left our walls in a state of imminent collapse and in urgent need of repair. This was an unexpected expense and we once again turned to social media to ask for assistance. Thankfully, a number of donors generously donated funding and supplies to this project and we were able to have these boundary walls fully repaired.
Woodside Sanctuary's 66th Annual General Meeting
On the 11th of September 2021, Woodside Sanctuary hosted our 66th Annual General Meeting. Being a Non-Profit organisation, that provides care to children and adults with profound intellectual and physical disabilities, as well as support to their families for 66 years is no small feat. Woodside's Executive Committee, Management and staff are all incredibly proud of what we, as an organisation, have been able to achieve over the last six decades.
This year's Annual General Meeting was a bit different than previous years, as Woodside was able to use technology, specifically Microsoft Teams, to be able to host the meeting on a global scale, with attendees taking part from as far afield as Australia. Our AGM was a big success and we are looking forward to many more years of treatment, advancement and service to those with profound intellectual and physical disabilities entrusted in our care.
In Closing
Our primary focus continues and will always be the provision of exceptional full-time care to all of our 86 profoundly intellectually disable residents, 25 of which are either orphaned or have no means of financial support (our Angels). The adults and children in our care require lifelong assistance and will never be able to care for themselves or filter into normal society, therefore, this is an ongoing project and will require constant funding to help us ensure that all our residents receive the very best care possible. Woodside Sanctuary is a special place where passion and purposefulness come together to help and ensure that those who have been placed in our care are able to grow and develop to reach their full potential.
The GlobalGiving community have helped us to raise almost 63% (R118 020.03) of our target towards the Woodside's Angels project, and we simply cannot thank you enough for your incredible support and generosity. Your generous assistance throughout the difficult times that we have faced has helped us to be able to continue to keep Woodside hygienically clean, keep our staff and residents protected by ensuring that all the needed PPE was available, and to provide food, medications, toiletries, a place of safety, holistic care and stimulation for the 25 Profoundly Intellectually disabled orphans and vulnerable angels in our care.
Like many NPOs, Woodside Sanctuary is heavily reliant on the kindness and generosity of our donors and supporters and it is only with their compassionate assistance that we are able to continue to maintain the highest standards of care, provide excellent nursing, medical and residential care for all who live here. On behalf of Woodside Sanctuary and especially the angels in our care, we offer our deepest and most heartfelt thanks to our donors and supporters for their outstanding generosity and kindness, during this exceedingly difficult time. Your care and compassion is what keeps us going, and we are eternally grateful to you for all you have done to help and support us! Thank you!!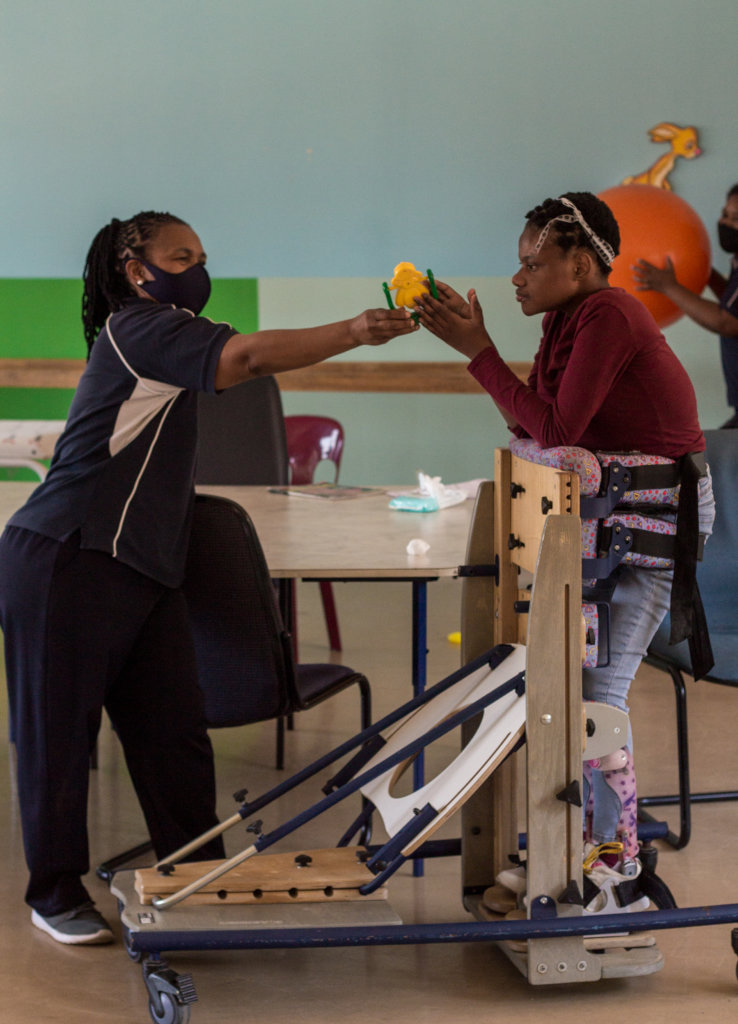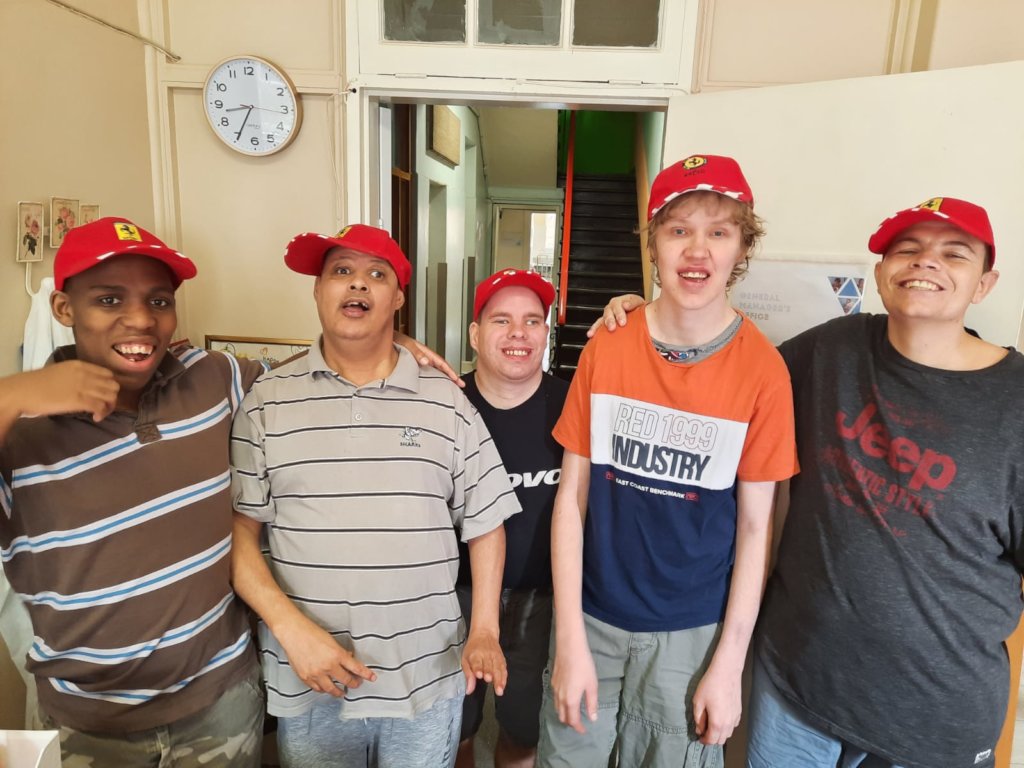 Links:
Attachments: