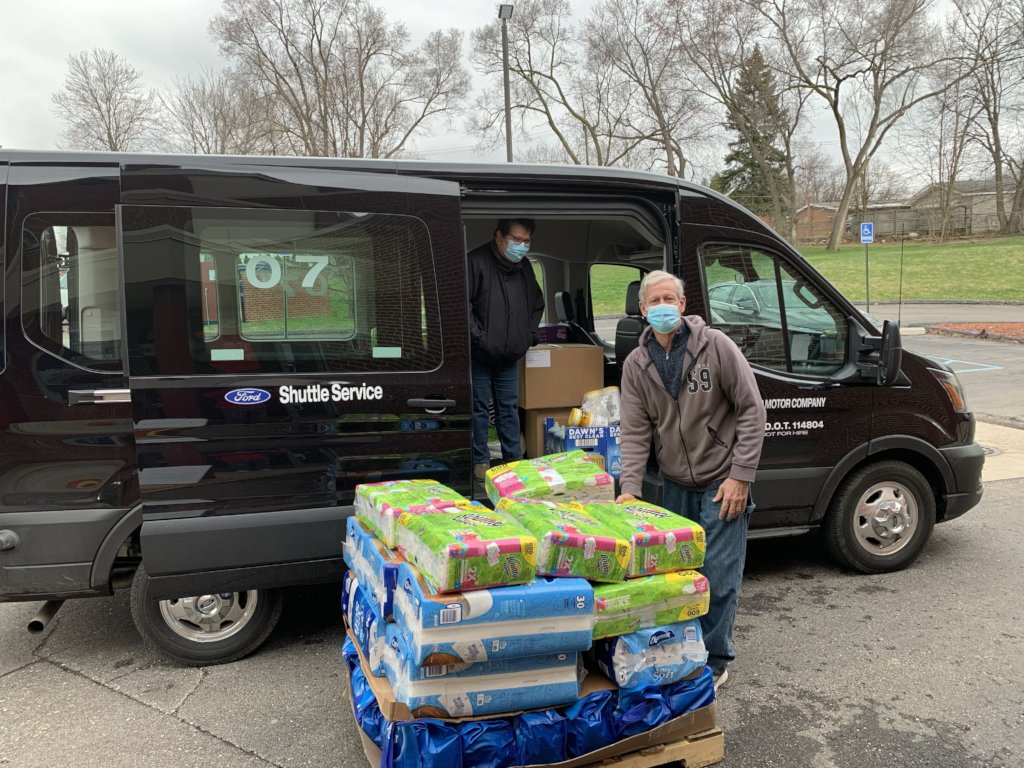 The Salvation Army of Eastern Michigan, has served communities in southeast Michigan throughout the pandemic. Today, thanks to the generosity of our donors, we have served 2,095,169 meals, received and distributed $1,182,679 of in-kind goods and contributions. Additionally, we have served 6,035 families with utlility assistance and offered 49,577 beverages.
Curb side pick up was a huge success throughout the region on three different occasions, allowing people to simply drive up and have packages placed in their vehicle without contact.
For more than 130 years we have been there for the most vulnerable in metro Detroit. During the pandemic we met need for people whose wages are gone or reduced, who needed food, now have no place to call home, and who have needed help and hope in this time of crisis.
We continue to serve our communities as we navigate the current landscape, including ways to serve efficiently, with health and safety as our number one priority.
We anticipate an increase for service from newly affected individuals and families as eviction and forebearance notices become a reality. People who have never experienced this type of crisis will turn to The Salvation Army for assistance in these times of distress.
We stand committed to "Doing The Most Good" for the most people in the most need as these troubling situations occur. For more information on our daily service to the community please visit us at www.salmich.org. Information on specific programs and how we continue to help people during this pandemic are available with updated content.
Links: