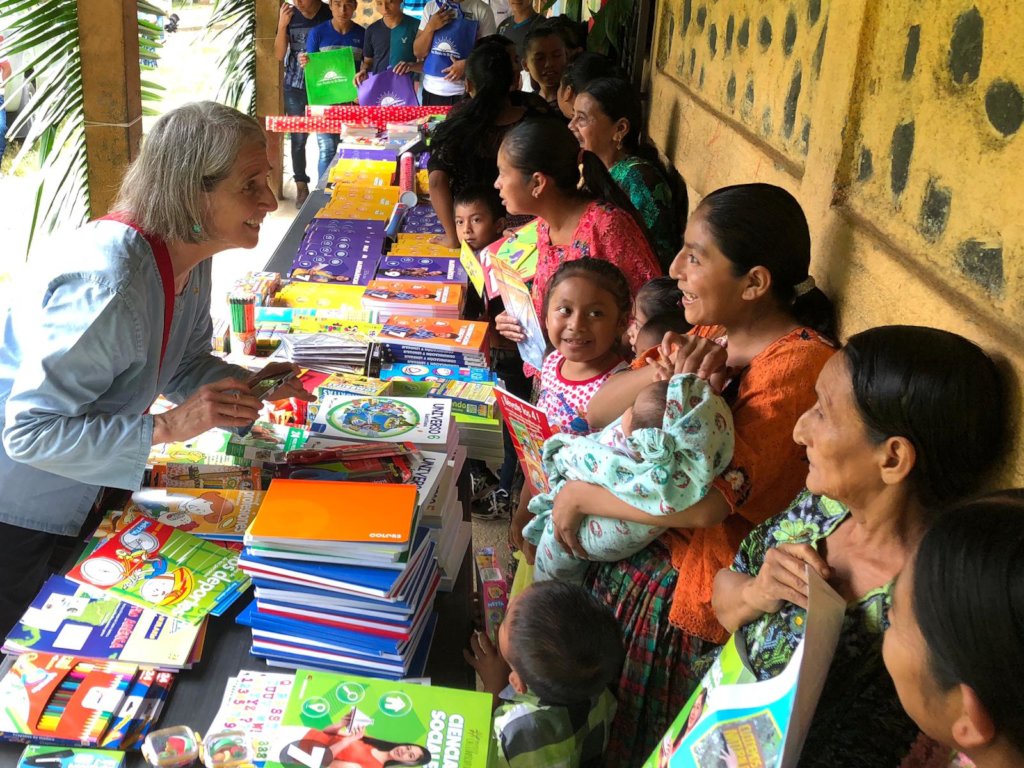 Overloaded with textbooks and educational materials, our SUV pulled into the river village of Seacacar. Arriving in late October meant that school had ended. We found residents eagerly preparing for middle-school graduation. Young teens were decorating their one-room primary school inside and out with palms, natural gifts from their rainforest home. Teachers were supervising students; parents were cooking. In the morning, five graduates would proudly accept their diplomas. The venue was perfect. Just a few years before, in that same classroom, Sergio, Pedro, Iliana, Jorge and Edin had learned to read the Spanish and Q'eqchí words written on the blackboard. There were no books.
The Instituto Básico 2020 graduating class will be larger. With additional textbooks, Seacacar's recently established middle school is now able to accommodate dozens more pupils from thirteen neighboring villages. They will live in modest, screened-in dormitories. Upon graduation many students will continue their studies at Ak' Tenamit, a high school with coursework tailored to the needs of the local Mayan community. Students specialize in rural economic development or sustainable tourism. Last year 91 percent of Ak' Tenamit graduates secured jobs quickly and earned an entry-level pay that was twice the national average.
The next morning, families crowded into the school to congratulate its five scholars. Head teacher Emanuel Carrera spoke eloquently in Spanish about a people who had never had a chance to study and how, with the help of many, the future was changing for their children. Mariano, a local resident, translated every word into Q'eqchí for the elders. It was a joyous ceremony filled with hope. But for us, the best was yet to come.
Over a lunch of tamales and chicken soup, conversation flowed. Graduates spoke enthusiastically of a recently awarded grant from Germany. With the expertise of Jairo, an agronomist, reforestation in all fourteen villages had already begun. Teachers discussed the upcoming school year, but worried about how they would feed additional students. Everyone's eyes filled with tears when speaking of Edin, who graduated despite losing both parents. What would the future hold for him and his five brothers and sisters? And finally, I talked about you, our supporters, and your interest in their story…one we will continue to tell. Smiling, they asked me to thank you. Today our mission seems larger, more significant. It touches lives. Creating access to resources is just the beginning.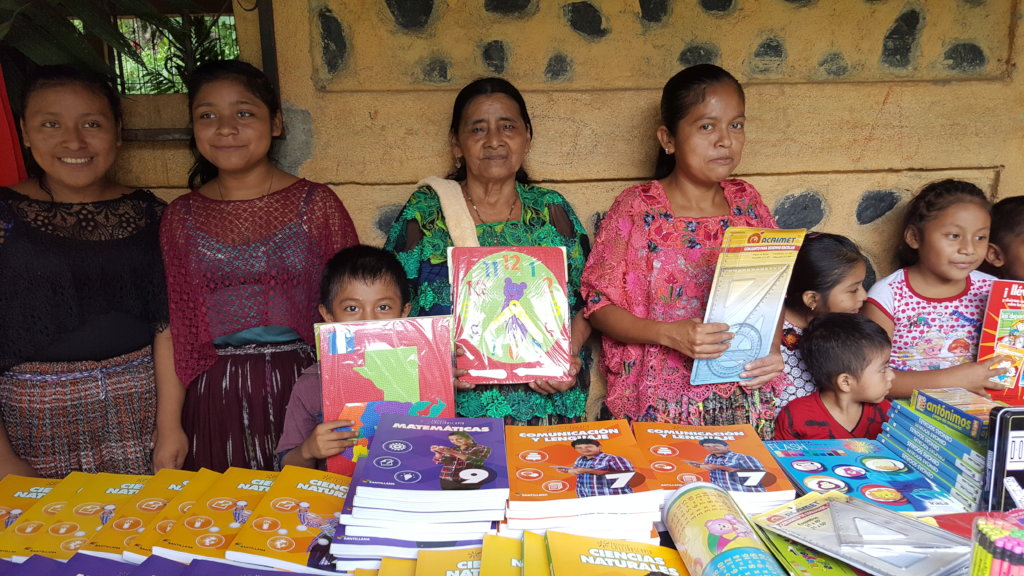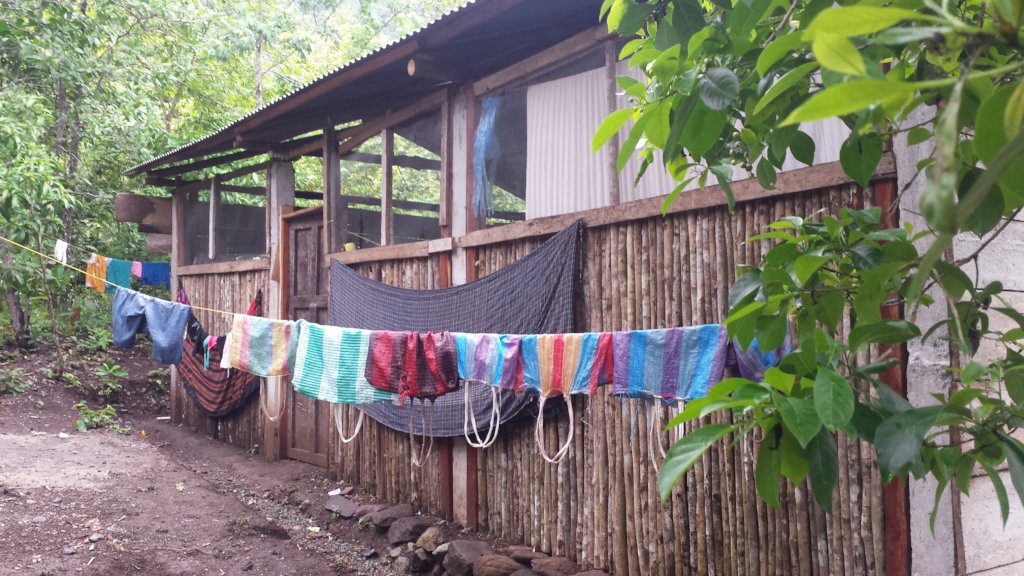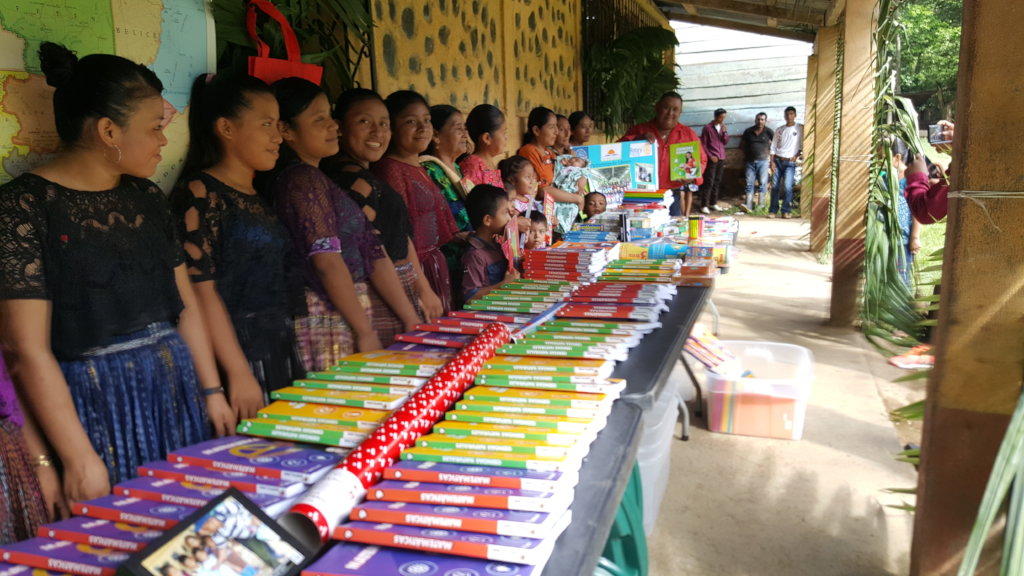 Links: