Project Report

| Apr 29, 2022
The Refugee Women's Centre in Calais & Dunkirk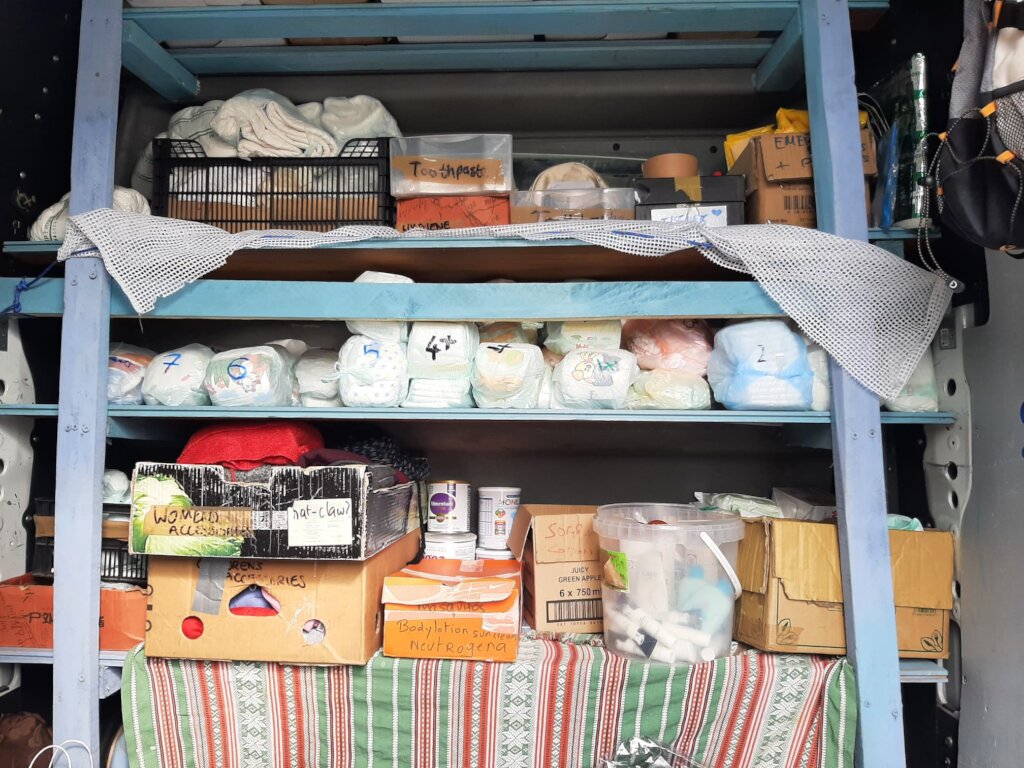 First of all, we are very grateful to be able to be part of this project and thank each donor warmly.
Our goals were to reliably meet the basic needs of women in Calais and Grande-Synthe: create set distribution points, facilitate access to accommodation, ensure follow-up of women's medical and legal situations, and ensure psychosocial support through the running of activities in the women's day centre.
Thanks to this project, we were able to buy activity materials.We were able to fund supplies for women's afternoons, namely activity resources like paints, sewing supplies, raw materials for creative activities and self-confidence. For example, we were able to buy equipment to hold activities to create natural cosmetics. Our activities take place in day centers or in informal living spaces.
We were able to buy distribution equipment allowing women and families to take shelter: tents, sleeping bags and tarpaulins. Nevertheless we are still in need and the project is not finished, we must continue to ensure our activities and our support on the ground with women and children.
The need for Refugee Womens Centre in Calais and Grande-Synthe was made clear to us during this beginning of the year. Numbers of women and children are higher every year, and we are currently the only charity specialised in supporting displaced women on the border between France and England. This is why we plan to continue developing and strengthening the project over the year 2022.
This project is a response to the departure of our main funder. Currently, in the absence of permanent funding, we must continue our fundraising and this project.