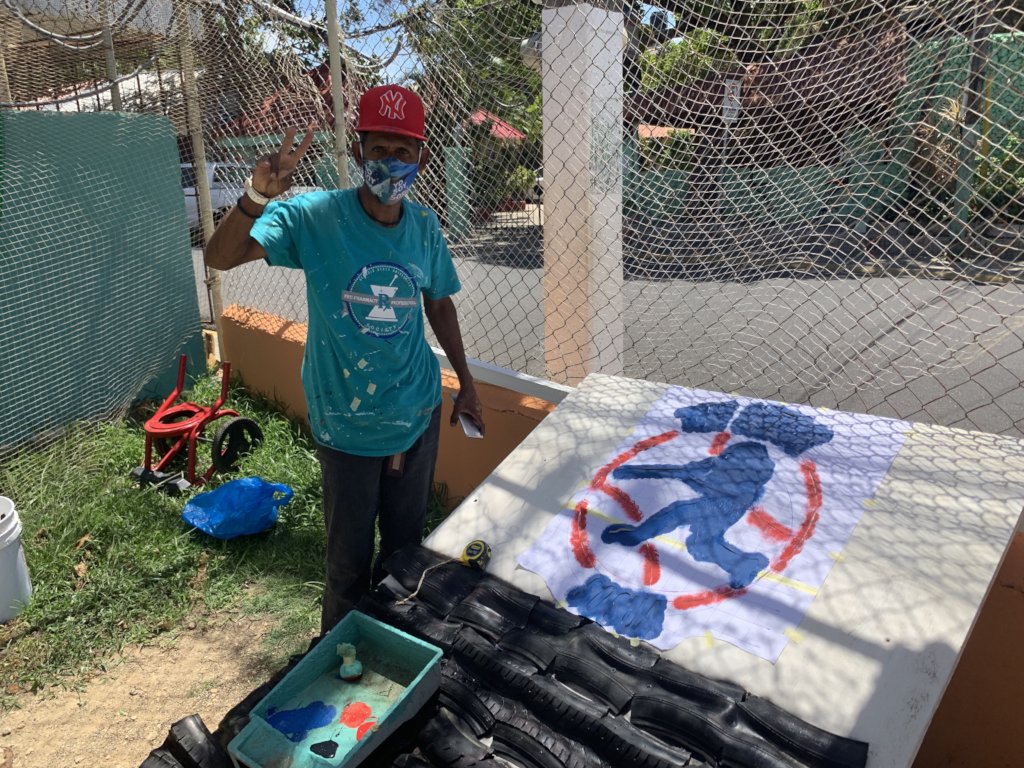 Dear Friends and Project Supporters,
As all are aware since my last report 3 months ago life has been surreal and unprecedented in every way for everyone. My first thoughts are those of hope and support to you that your circle of family and friends have remained safe and healthy during these troubling times.
Here in Sosua I am devoting every effort to make this a constructive transformative time during The Pitch facility closure. As their customary refuge and "escape" from the struggles of every day life the young baseball players here have been locked up in their homes during the extreme summer heat and trying to manage their overwhelming urge to get back on the field and into the batting cage.
Working directly with you to help improve the young players' outlook and inspire them with hope, I'm attempting to provide enhanced baseball resources and create an improved facility for them to return back to in November when the country, businesses, and overall tourism activities here are scheduled to re-open.
Recently on August 28th, and in keeping with all prescribed Covid safety protocols, a private event was convened to dedicate The Pitch facility in honor of Dominican and MLB great Tony Fernandez. Not only was Tony a superior player; All-Star, Gold Glover, and World Series Champion, via his dedicated work ethic and strong faith he overcame a life of abject poverty in San Pedro de Macoris becoming a great humanitarian and positive role model for all young players to emulate in the Dominican Republic and around the world.
Per the attached photos and Dominican Today article the event was attended by over 100 local dignitaries and supporters including the Mayors of all 3 major cities on the Dominican North Coast. The new President Luis Abinader sent a representative from his cabinet to personally endorse the program with an additional separate letter of support sent from Robin Bernstein, the current US Dominican Ambassador.
The 4 "guiding principles" of The Pitch program are:
Batting and pitching practice and skill development instruction
Professional and post baseball advising and mentoring
English as a second language ESL
Collection and Distribution of Used baseball equipment to needy youth players
Recent Developments:
Reporting on the progress made since my last update, during the now 6 month interim of time while the facility has been officially "closed to the public", thanks to your previous or ongoing monthly financial support and sponsorship, measurable and substantive progress has been actualized on addressing a few desperately needed critical infrastructural reparations which include:
Construction of:
A new backstop with the Pitch logo painted on both interior and exterior to replace the old broken one
Bolstering and re-soldering the existing metal cage framework
Delivery and installation of new heavy duty poly professional quality baseball netting which will hold up more strongly from the deteriorating effects of the elements sun, rain, and sea air
A new 12' x 12' concrete pad to safely position the pitching machines on a solid level foundation
Purchase of:
A heavy duty tarp serving as a temporary roof and water barrier protecting the pitching machines from the elements
"Juggs" specially designed baseballs and softballs for repeated usage and wear and tear
Near Term Plans:
COVID 19 precautionary safety measures, guidelines, and restrictions permitting, beginning Nov. 1st we will be:
Initiating the ESL (English as a 2nd language) classes for the young players through the new collaborative partnership with IIC (Instituto Intercultural del Caribe)
Scheduling our first "Happy and Healthy" seminar through a newly formed partnership with HHI (Health Horizons International)
Dedication of "Cage time" to young women's softball players who love the game yet are always repressed and relegated to the "back of the line"
Future Plans:
Establishment of a large scale used baseball equipment distribution center here at The Pitch serving the entire Dominican North Coast.
Coordination of International youth baseball tournaments here at the field in Sosua enlisting teams and Little League programs from the US, Canada and South America.
Discussions with an air transport company who owns a large warehouse in Miami who is potentially willing to dedicate some space to receive and store all US used baseball sent and then fly them down to the nearby Puerto Plata airport for easy retrieval.
By sustaining this valuable community resource we are empowering local youth through baseball; addressing their complete 360 degree development while spurring new "Sports Tourism" and the overall economic recovery of the area. This project is a tremendous opportunity to help make a real impact on the lives of truly underprivileged and underserved young people here.
I am humbly appreciative of the fact that "The Pitch" has earned the coveted seal and public citation from the GlobalGiving team as a "Staff Favorite" so I'm hoping it will earn your seal of favor and approval as well!
Please don't hesitate to contact me directly via email with any specific questions or to discuss ways you can become more involved to be a valuable part of this success story.
With Gratitude,
Hugh Baver
Director of "The Pitch Maquina de Batear" on Facebook
603-502-7711 on WhatsApp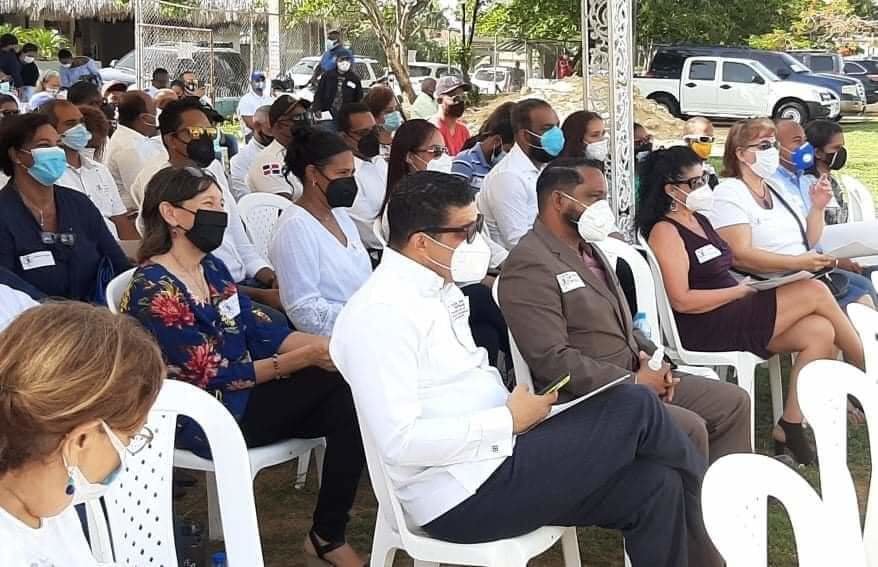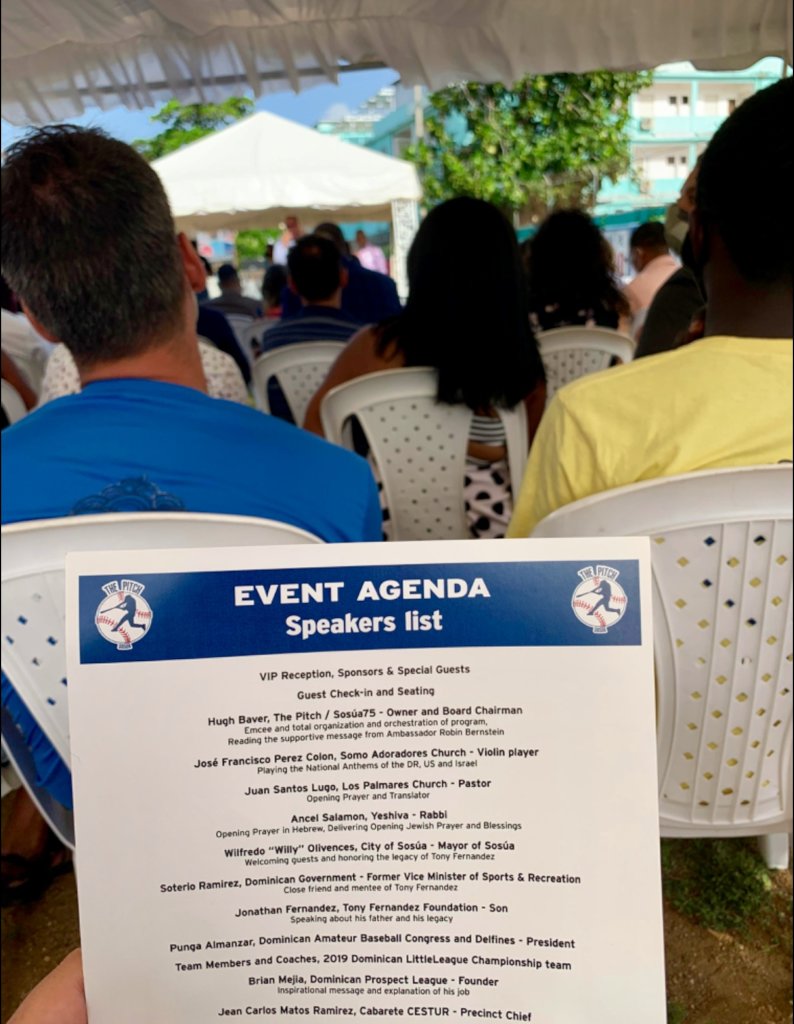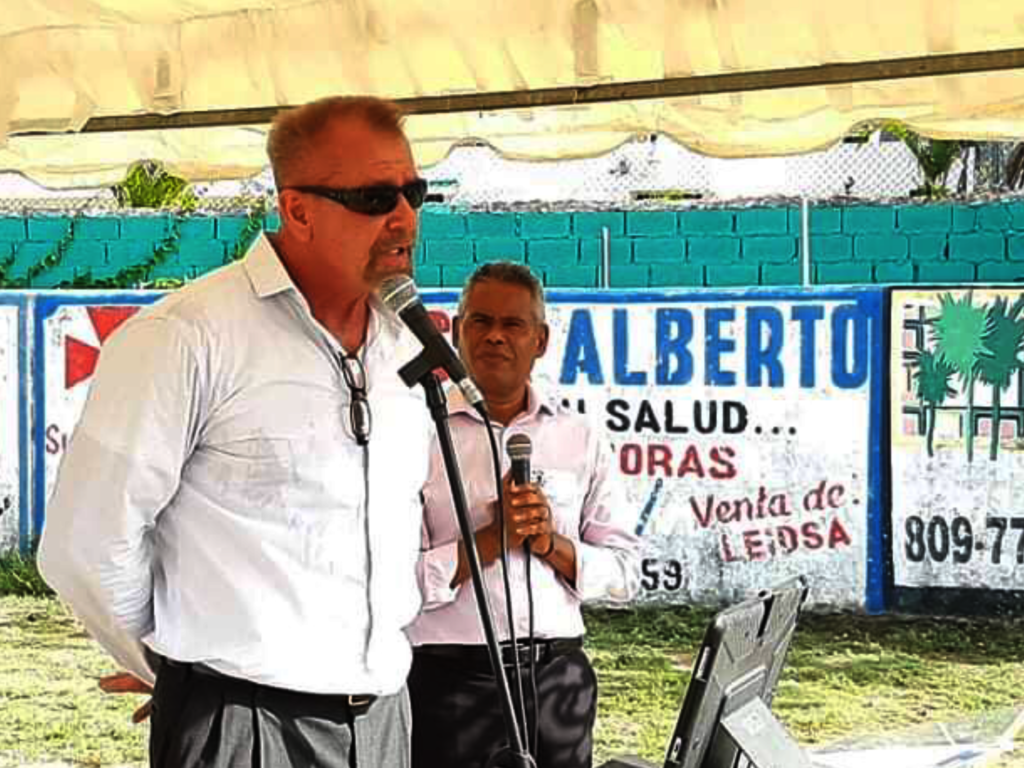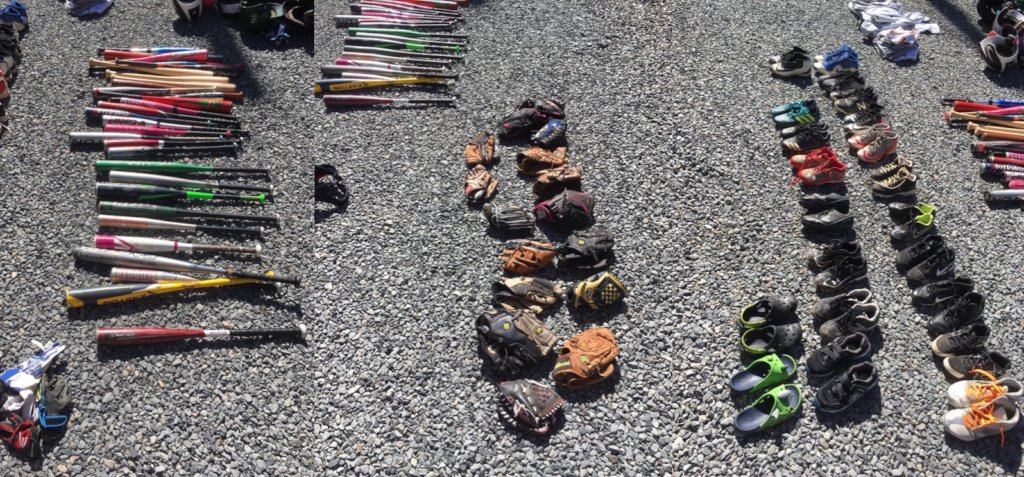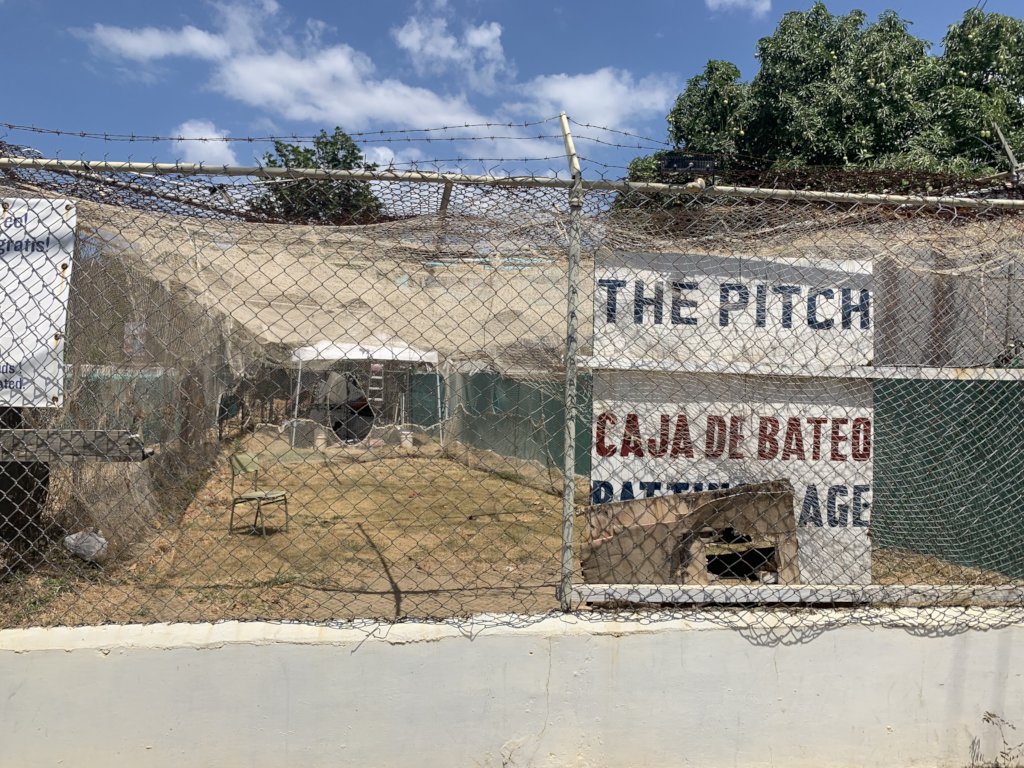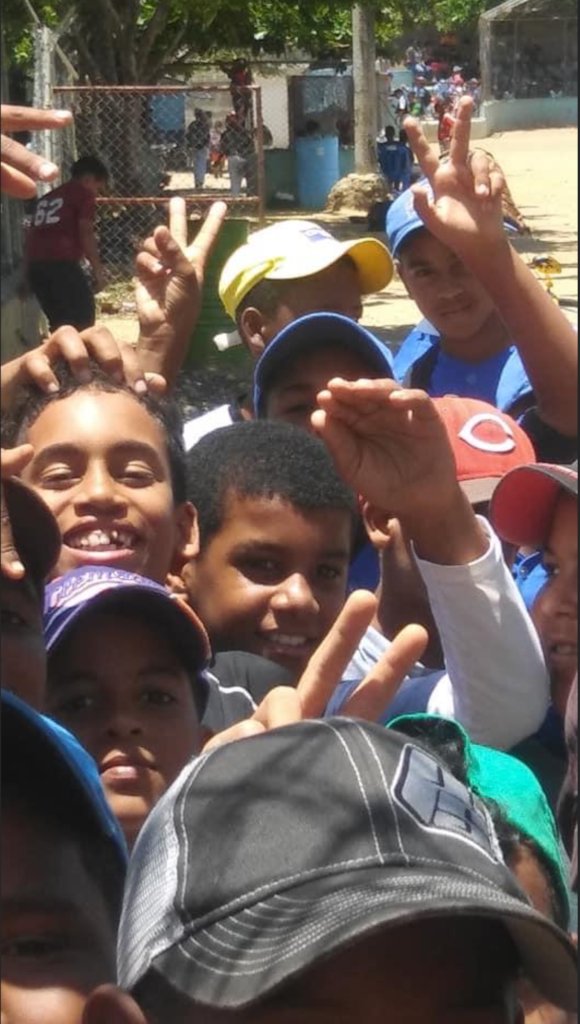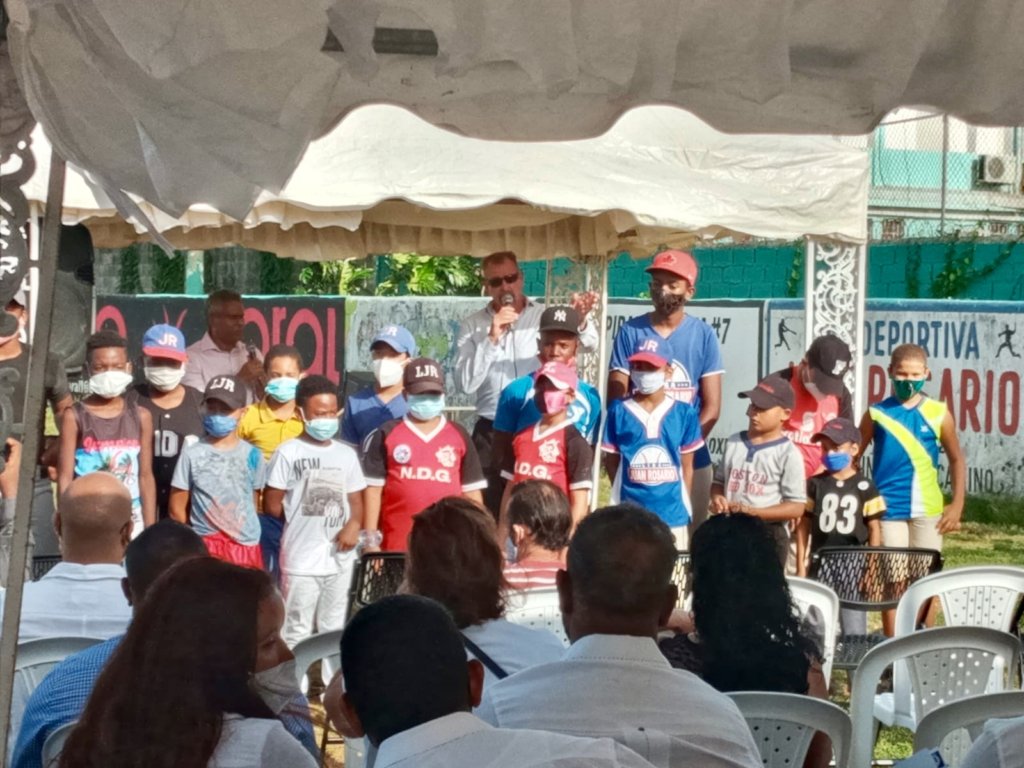 Links: