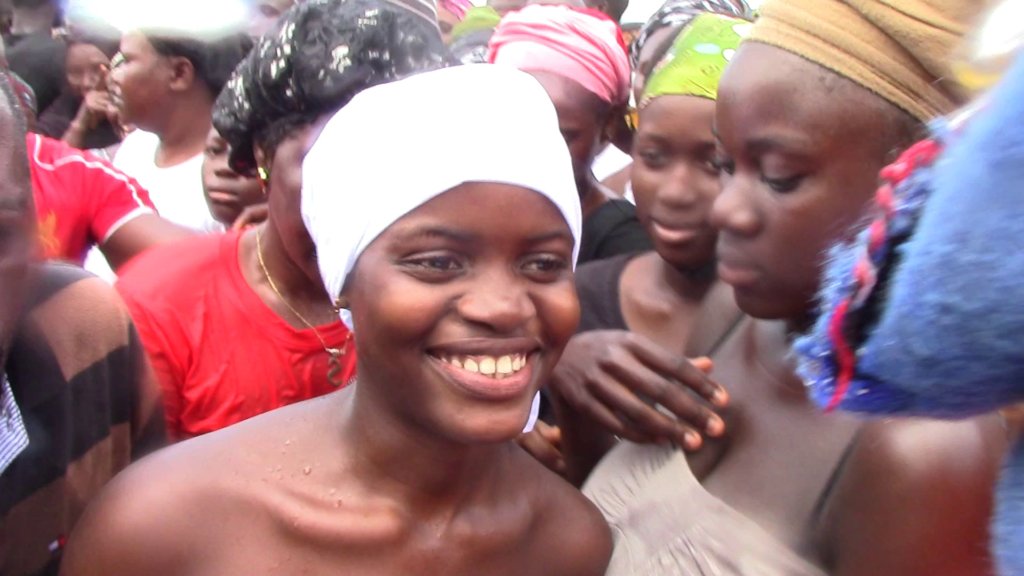 Hello Everyone,
This is Barmmy Boy reporting to you from Freetown, Sierra Leone. As always, thank you from the bottom of my heart for your continued support of this project. We have some good news to share. We have secured post-production support from Generation Africa (GA) and begun our edit. We are looking to complete the film by early summer. The GA team also began conversations about delivering the film to ARTE for European television broadcast. It is so important to get this story out to the world, so we are thrilled about the possibility, BUT, unfortunately, there is no shortage of in community work we need to stay focused on here in Sierra Leone. We are dedicating all monies raised through this GG platform towards supporting community surveillance efforts and our local community engagement and impact campaign.
I am just back from Funkia Wharf and the scarcity of fish has left local fishermen turning to desperate. The fishermen were engaged in traditional ceremonies. I will share the pictures below. I interviewed Alfred the former harbormaster about the ceremony.
"When we experience this kind of scarcity, we normally go to our elders and the leaders of female secret society. They prepare sacrificial foods and dress two young girls in white clothing. On the beach, we perform a special ceremony and then the girls and offerings are loaded onto a boat. The food must be offered to the Sea Gods by virgins dressed in white. We hope that they will be happy with this offering. we have not needed a ceremony like this for over ten years."
The seas were quite rough that day, so I was nervous for the girls while filming the ceremony. Hawa says she was calm in performing the ceremony as she was instructed. She continued by saying "it was my job to bring the food to the gods of the sea in order to please them for enough fish to be available at the wharf." People turn back to their culture and tradition when nothing else is working and the mood on the beach was hopeful. As for me, I grew up a fisherman and have fond memories of offerings like these. But it also serves as a call to action to stay focused and persistent, both bringing this story to light via our film, and by empowering locals with community education, fortifying community surveillance efforts and pressuring local governments. Often in Sierra Leone, 'environmental issues' are regarded as things that foreigners and aid workers care about. But people are beginning to see that this word is inseparable from their food security, from the health of their community, their livelihood. The time to act is now if we want to protect this beautiful land and ocean!
Thank you all again for the support you have given us. until Friday we are eligible for matching funds, so please share our project with your friends and network.
With Gratitude,
Barmmy