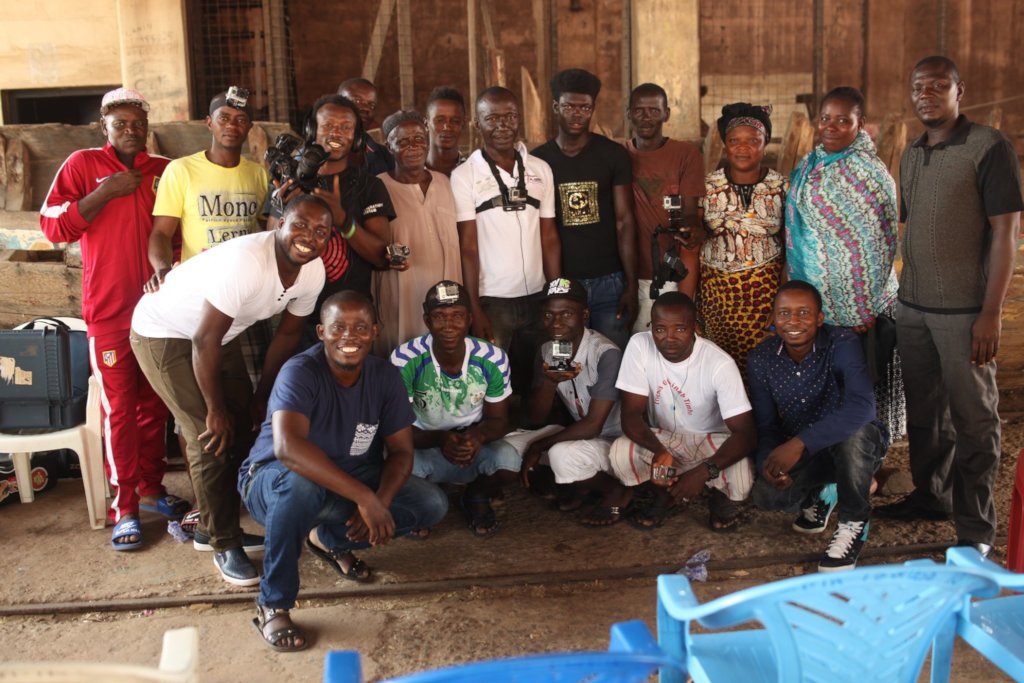 Dear Global Giving supporters,
We are excited to share our latest update with you our Global Giving community! Last month we ran a community surveilance training together with the Fishermen in Tombo community. While in production on The New Boats we have recieved multiple requests fromthe fishermen to teach them basic filming skills so that they will be able to document illegal practices when they go out at sea to fish.
The workshop attracted members of the local surveillance team, Fishermen,widows and traders.
The workshop initiative was the first of it kind for local fishermen in Sierra Leone, It was the first time for all of them to record with a camera. "This is my first time to handle a camera with my colleagues. I feel like a journalist today" Sullay Kamara speaking to the Freetown Media Centre crew with a big smile on his face.
We had great exercises with them filming for the first time in their communities. We left five go Gopros with them, chargers, cards, head and chest brace and a power bank for charging.
As we make the film together with the community we want this surveilance program to alsop grow. The community members were keen to learn these new skills to be able to gather information and collect evidence about dangerous methods of fishing by foreign fishing companies. We also plan to work with them to engage the relevant authorities and the government about these issues affecting their livelihoods.
"Everyone we speak to about the devastation cause by these company's to our eco-system, livelihoods and marine resources, they all ask us the same questions, 'Where is your evidence?'" Wudie Bakie Koroma, PRO Fishermens Union Tombo.
YOU CAN TELL THEM - "REST ASSURED THE EVIDENCE IS COMING!"
Thank you so much for all your support!