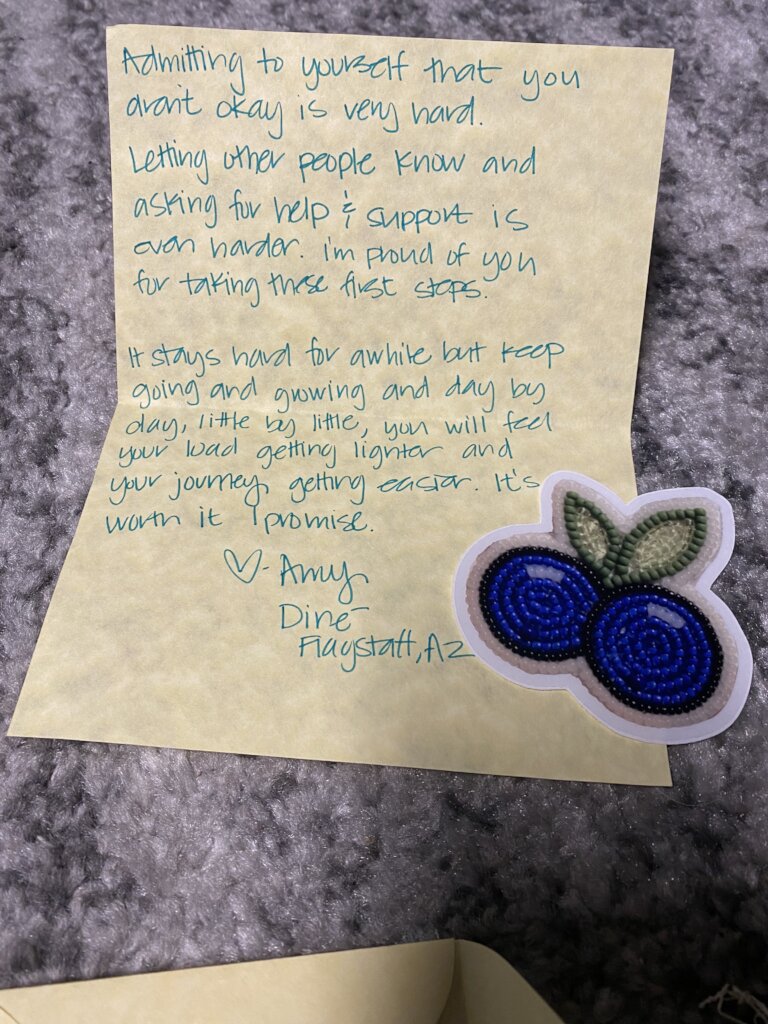 Tan'si Friends!
I have so much I'm excited to share with you regarding what Kakichihiwewin has been up to!

Since the last report we have been incredibly busy! Let's start with our most recent news and work our way backwards! Or at least attempt to!
First off, we will be beginning new Pekiwewin sessions every month starting at the end of January! These talking circles are so incredibly important as we discuss the concept of identity and what that means to the individual as well as the community. They are safe, intimate spaces that aren't found through regular social media interactions.
Our storytelling series is also coming back from a brief hiatus. This is where we host a guest speaker where they share their experiences and hopefully offer solace to viewers who have or are experiencing the same things from assimilation efforts both historically and presently.
Something I'm really excited about: We started the fourth Mamawapowuk group last week on January 6th.
As some of you may know, this is a 12 week online healing circle where 10 people are brought together to create a positive common experience outside of the trauma we face every day as Indigenous people. This has been our most successful program, and a lot of labour goes into making it happen - but it's beyond worth it.
Back in fall we also partnered with the Museum of Kamloops, a city which came to international attention on May 27th of last year with the announcement that 215 bodies of children were found at the location of their residential school.
In partnering with the Kamloops Museum we were able to put together 25 healing kits for elders within the community, much like our community care kits, they remind people how beautiful and valued they are.
Additionally just two short weeks after the last report from Kakichihiwewin, we held an Orange Shirt Day community banner paint and drop in Portland, Oregon. The community came together to honour the children stolen and remind non-Natives that they still benefit from the genocide of children.
Along with the banner drop, we also created literature on Chemawa to hand out, which is the boarding school 40 miles outside of Portland, Oregon.
We are still sending out care kits monthly to community members seeking solace and connection, especially during this ongoing pandemic which has an allowed for gathering the way we wish we could.
The second zine from Kakichihiwewin was released in November! This issue shows glimpses into stories of survivors and their kin after the outcome of residential and boarding schools. It was not an easy zine to make nor is it an easy read - but it is absolutely necessary.
We will also be pursuing another "Healing the Needs of Now" session within a month or so.
This new year we will be officially launching our Stepping Stone Healing Fund which are small bursaries that help people cultivate the knowledge that was stolen from them through language classes, travel to homelands, etc.
We're also planning on some collaborative art projects with The Chapter House Los Angeles this year!
Honestly friends, there's so much that I'm trying to accomplish within Kakichihiwewin, but it really doesn't feel like work at all because I'm doing what I love thanks to your support.
I hope you enjoyed reading about what's been done, and are hopeful about what is coming!
If you have any questions about programming please reach out to me at any point, the more we know the more we learn the more we can accomplish together.
Hiy Hiy,
S.A.