Project Report

| Oct 19, 2018
Inclement Weather with Animal Ambassadors
Two hurricanes in a month. Hurricane Florence was devastating to Eastern North Carolina, and somehow Durham (where we are) was mostly spared. We did have massive flooding in our area, but nothing like what happened on the NC coast. However, 3 weeks later, Hurricane Michael arrived at Florida's panhandle. Hurricane Michael was not predicted to do much by the time it came to NC; however, with saturated grounds from the previous storm, trees toppled over onto power lines all across the state of North Carolina. Piedmont Wildlife Center, located within Durham's Leigh Farm park, lost complete power to our 2 buildings for 4 days. We were one of the unfortunate places that lost power due to a toppled tree on a powerline.
We have two main concerns when the power goes out. First, we need to make sure our reptiles stay warm. We have quite a few reptiles: 5 species of snakes, 5 box turtles, a diamondback terrapin, and a crested gecko. Since these guys are cold-blooded, they need external heat sources to stay warm. Without power, their heating pads and heat lamps don't work. In addition, our diamondback terrapin is aquatic and needs electricity for her aquarium filters.
Our second main concern is power to our refrigerator and chest freezers. We keep all of our raptor food in chest freezers. The food for our raptors is donated on a bi-annual basis, but if we lost that food we would have to buy more. This could be a loss of $500-1000 per freezer. Our amazing volunteers showed up on a Saturday morning with coolers and ice, to make sure we didn't lose all that food. One volunteer even went out of their way to find dry ice for us!
Piedmont Wildlife Center has been looking to buy a generator for emergencies like these. Fortunately during this outage, the weather wasn't freezing, so our cabin stayed fairly warm while we were out of power for 4 days. Unfortunately, we've also had power outages during the winter. The winter makes it easier for our freezers to stay cold, but makes it very hard to keep our reptiles and our Mississippi Kite (who would normally migrate to South America) stay warm.
How can you help? We need a generator to be able to run our freezers and to keep the reptiles' heat sources on during power outages. The generator we need is $650 + tax and warranty. This comes out to around $850. Your donation today will help us purchase the generator we need so that we can be prepared for the next power outage. Thank you for your support in keeping our wildlife ambassadors safe and warm!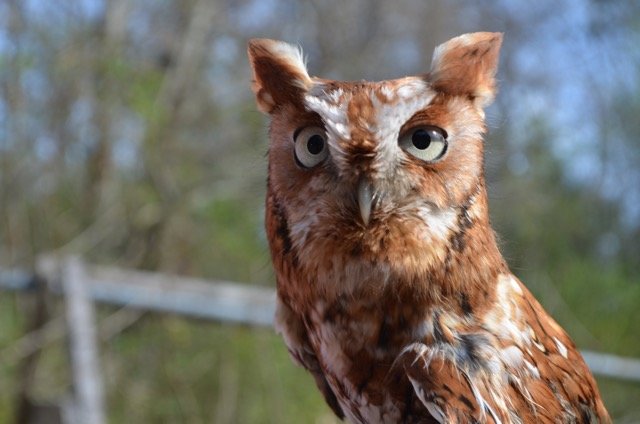 Links: